Address:
37 484 New North Rd, Kingsland
Phone:
(09) 815 8057
Cost:
We spent: $195 for three.
Rating out of 10:
Food: 7 Service: 6 Value: 8 Ambience: 6
Book online
with Restaurant Hub
Every Christmas, Jordi Donadeu eats escudella. In Barcelona, Spain, it comes as two courses: meaty soup, followed by soupy meat. An intense broth with pasta, then piles of poached protein and winter vegetables.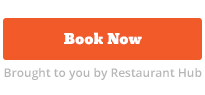 It is delicious, the chef tells our table. We reciprocate. Donadeu's version - an all-in-one-bowl-wonder featuring porky meatballs, plus chunks of belly pork, lamb, black pudding, cabbage, macaroni shells and stock - is a warm bath in August. Catalan comfort food has come to Kingsland and while Barcelona (the restaurant) is not perfect, it has real potential.
Let's get the main negative out of the way: the ambience doesn't match the menu. The banquette seating along one side of the room is uncomfortably narrow and the baskets of maidenhair ferns sprouting from sterile walls say provincial dental surgery, not Spanish tapas bar.
The service was patchy. "You took our chips!" said Sarah, with a stare that would have smoked paprika from 100 paces. It was, our waitperson confessed, just her second night on the job. Fine. But if there is food left on a shared plate, and the table says it's still picking, then don't come back a minute later - and a minute after that - to see if they're done yet.
And yes, I am now done with complaining. Because the hearty, homestyle dishes we ate were actually quite lovely.
We started with tomato bread and manchego cheese ($12.50) and it tasted like every late breakfast I ever had in the real Barcelona - oily and tangy, musty and sweet. Deep-fried calamari ($13.50) was tender and light, but if you order one thing off the house tapas menu, make it to the old-school roast chicken and Iberico ham croquetta ($12.50). Perfectly crunchy and satisfyingly creamy, they set the benchmark for a dish that is harder to get right than you'd imagine.
By now, we were halfway through our bottle of minerally Menganito Verdejo ($59 and recommended from the almost exclusively Spanish wine list) and ready to tackle a "platillo". Choose from 10 more substantial dishes, priced between $9.50 for roasted seasonal veges with a romesco sauce, up to $27.50 for a large plate of rare steak.
Think Spain, think fire and earth. Clacking heels on tiled floors; smoky paprika, spicy chorizo, padron peppers and sherry to finish. The flavours here were more subtle. Mongestes estofades ($12) was a white bean stew made much more interesting with a pickled chilli. Costelles ($14.50) were pork spare ribs, tender but unadorned - pork that tasted, simply, like pork. (They came with potato "hay", crispy sticks of chip that might have worked better as a separate dish).
It was a freezing night and I had a mental block about ordering cold, raw fish ($12.50 for the snapper carpaccio). Somehow, cold, raw steak seemed more acceptable. The tartare ($13) was well-seasoned, but lacked the feather-duvet cosiness of the rest of our order.
Dessert? Of course, but not before our tableside chat with Donadeu, who proffered complimentary digestifs and charmed away our earlier misgivings about the service.
There were three puddings, all priced at $11. Crema Catalana was a comprehensive disappointment - the caramelised top was burnt black in the centre, and the custard was sloppy in the bowl. Deep-fried churros with chocolate dipping sauce did what they said on the packet. A pear poached in red wine was, however, outstanding. Sangria in a bowl.
Spain, in suburban Auckland.