Address: 2 Chancery St, Auckland City
Phone: (09) 374 0990
Cost: We spent $329 for three people.
Rating out of 10: Food: 6.5 Service: 5 Value: 6 Ambience: 8
"Death by a thousand sommeliers," observed Sarah, as we declined, for the fourth time in five minutes, an exhortation to order champagne.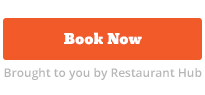 "You know you want to," said the young man, comprehensively demonstrating his inability to read the minds of three grown women.
An expert arrived to help us make sense of the gigantic drinks list. His preferred descriptor was "interesting" and his preferred price bracket was $100-plus. We ignored him for something more reliable from Alsace.
At Meat Fish Wine, one waitperson puts the napkin on your lap, another wipes the table between courses and, of the 330 or so by-the-bottle wine offerings, there are 107 that cost $200 or more and 23 that cost $70 or less.
The fit-out features a ceiling swish of sparkling glasses that will be hell to dust in a few months' time.
There are sexy private dining rooms and the ghost of a pre-1987 advertising executive is pressed against the one way glass of the unisex toilets where you wash your hands at a communal trough. I am joking about the ghost.
Dinner starts with a complimentary scone, which should have been a gateway to dairy, but these ones came with almond butter and watercress gel — too austere in a restaurant that otherwise oozes excess.
My entree, a giant slick of wagyu tongue, was excellently vulgar. It said: "I dare you." Close your eyes and do it, because this is $20 worth of utterly delicious, perfectly grilled, parmesan-sprinkled machismo.
Across the table, a $19 cracked wheat salad (with roasted corn, olives, pears and, allegedly, a date puree) was really just a posh tabbouleh; herb gnocchi ($20) should have been pillowy and by that I mean feather, not memory foam. Accompanying portobello mushrooms had been roasted beyond contempt. They'd stopped asking us about champagne, but were now fixated on a coat draped on a spare chair. On the third inquiry we gave it up to the cloakroom.
"Too much admin to hold on to it," said my weary friend. We ordered a second bottle of wine when we were told we'd finished the first; then cancelled it when the waiter magically wrung two more glasses from our empty bottle.
The "bigger plates" section of the a la carte menu has two price points: $40 for steak or pork belly; $35 for everything else — lamb cutlets, salmon, Yellow Brick Road line-caught fish, etc. Pre-theatre and set menus are also available.
Sarah ordered the kingfish, swayed by the promise of kina butter. It was slightly overcooked, and she had trouble discerning a distinct flavour in the butter. Prawn tortellini was chewy and overly padded with fish, though I could have drunk the glorious accompanying bisque by the cupful (instead, we asked for a spoon).
Chicken was the surprise winner on the night. Tender, moist ballotined leg meat, with a brie and kumara bread pudding and mushroom gravy was pretty decent bistro fare.
Meat Fish Wine saves the best for last. Rice puddings, brulees and pavlovas ($16) are pitched at a certain kind of comfort eater, but come with stylish twists: aerated yoghurts, liquorice purees, homemade nutellas and a truly amazing puff pastry gelato that tasted like an icecream version of the icing layer of a custard square. Lick the plate. You know you want to.