Ewan McDonald visits three new restaurants that are out to impress
It was a birthday dinner, and since the two blokes share the same happy day in October, Herself was allowed to choose the restaurant. "Paris Butter," she advised or more accurately instructed. He and I sighed and checked our bank balances.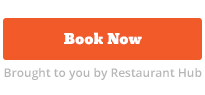 Things you should know about Paris Butter (if you don't know already): It is in the space, as people say nowadays, that used to house the inimitable Vinnie's. If you are reading this section of the paper, you will understand what "inimitable" means, and why it applies to several generations of Vinnie's Restaurant, not least during the tenure of chef-owner Geoff Scott.
It is now the domain of Nick Honeyman, the enfant terrible of Kiwi haute cuisine (no, honestly, that is a thing, as people say nowadays). In earlier columns, I would have to supply some background here, but you all have Google and the editor doesn't pay for extraneous words of exposition and background.
The name comes from a herby sauce traditionally served with beef, and provides management with its mission statement of "French bistro-inspired".
Which the menu supports: it comes over all chicken liver parfait, confit pork belly with boudin noir and scallop, gin-cured salmon in the entrees; chicken Maryland, cassoulet lentils; confit duck leg pie, and the king-hit, butcher's cut of sirloin with paris butter, house fries and black garlic rouille (AKA steak and chips) in the mains. The desserts are classics.
Yes, here is a chef who still believes that a meal contains an entrée, a main and pudding. On your own plate.
How can I put this? We rated the salmon, the pork belly; the pie. As for our other dishes, we found them heavy, studied, rich: rather than bowled over, we were rolled over.
The wine and cocktail list is - choose one from the following - (a) exciting (b) expensive (c) exorbitant. I will go for (a) with, as Jamie would say, a slug of (b). Himself wasn't drinking so Herself and I shared a bottle of halfway decent burgundy. No more than halfway, though. It suited the food: as they say, when in Lyon...
The service was a little flaky. There were more than enough staff per diner but it seemed management hadn't decided whether this was a faine-daining restaurant, murmurs and suggestions, or a 4th arondissement good-timey bistro. Tablecloths no. Napkins no. Music yes. Prices - mais oui.
The experience was one or two degrees on the wrong side of -whelming, to be frank. Or, since I could never resist the temptation for an appalling pun, to be Francaise.
Perhaps you might have formed the impression that my friend(s) and I can be difficult to please when we eat out together. Honestly, we're not - no more than you'd expect from a former journalist of the nation's best-known gourmet magazine and a waspish dining diarist, anyway.
So it gives me great pleasure to point out that we recently found a place that [insert cliché here] ticks all the boxes for us. Knocked our socks off. Since it was a freezing, raining, howling gale of a night, and the setting isn't all that conducive to warm, cosy and intimate dining, that took some doing.
Without further ado, six stars out of five for Gemmayze St, Samir Allen and his mother Liane Farry's Lebanese-rooted restaurant in the marble and deco, leadlight and hippie-ish St Kevin's Arcade on K Rd.
Their family arrived in Dunedin when years still started with "18" (yes, children, New Zealand was a multicultural society back in those days) and has made its name (literally, because Farry is not the original version) in the hospo and rag trades. Allen moved north and worked alongside Ben Bayly at The Grove.
They have played and won one of the most hands in the restaurant game - taking the traditional dishes of the mothers and the sisters and the cousins and the aunts, subtly tweaking them from Allen's upmarket training, and creating an eatery that contrives to be ancient and modern, simple and clever, down-to-earth and flash. Without appearing in the least contrived.
Baba ganoush, hummus, falafel and more: the greatest hits of mezze are here, each with a twist. There's a pheasant ravioli that I couldn't resist, and didn't; a halloumi that she, ditto. Actually, we shared. There are larger meals - a stonking baked lamb with mint, pomegranate molasses and pinenuts; a riotous spicy fish with more flavours than I've space to itemise.
We shared dessert: pistachio done several ways that included filo, ice cream and candy floss, washed down with suitably bitter, double-boiled Arabic coffee.
They've even sourced Lebanese wine but, to my taste, they shouldn't have bothered. Maybe that's unkind, for it's one of the oldest winemaking traditions on the planet, but the shiraz-crossed-with-marsala taste reminded me of Turkey's Angora, and I've no wish to be.
One piece of advice: pick your own dishes rather than the $50 "we'll just bring you platters" option. Another: I'd have like to have been the one to tell you about this hitherto-undiscovered secret. Except that the rest of Auckland has discovered it. Book now: you won't be disappointed. You'll be excited. Honestly, we were.
T ricky business, this restaurant reviewing caper. There aren't many businesses exposed to the same level of social or unsociable criticism. Do many people write umpty-hundred word reviews of the new plumber or electrician? Possibly closing the business and putting people out of work?
In a previous life I wrote about an evening when there was a plastic fingernail in the risotto, the waiter spilled red wine over my white shirt and mopped it up with a paper towel (no, they didn't offer to pay for the laundry), and the food managed to be expensive and execrable at the same time. The restaurant closed 10 days later.
I was reminded of this when we allowed a newly opened bistro in the genteel inner-city suburb where we reside to appreciate the pleasure of our company. Thoughtfully situated halfway between her villa and my infill house, it should have been what we dream of: name chef, classy website, interesting menu, free parking.
The place was cold: I blame "industrial" decor. The food was bland: I am not sure who to blame, whether the chef's caution, or diners' palates, because everyone else who's written about this place seems to praise the piquancy of the dishes. The service was haphazard: I have never previously been invited to shake the maitre d's hand, certainly not before seeing the menu. The coffees didn't arrive, and the desserts had been commandeered by earlier patrons. Blame us for eating at 630.
"I'll be interested," I said with the most surreptitious nod I could muster, "to see what he makes of it," indicating the chap sitting with his wife at the next table. The celebrity critic's review checked all the issues we did, then gave it 7/10.
Oh, you've just noticed I haven't mentioned its name. Perhaps I've mellowed. Tricky business, this restaurant reviewing caper.
Paris Butter
166 Jervois Rd
phone 09 376 5597
parisbutter.co.nz
Gemmayze St
St Kevins Arcade, K Rd phone 09 600 1545