Address:
St Kevins Arcade, 183 Karangahape Rd
Phone:
(09) 600 1545
Rating out of 10:
Food: 8, Service: 7, Value: 7, Ambience: 7
Book online
with Restaurant Hub
Best use of quinoa in urban Auckland? The octopus dish at Gemmayze St.
It is popped, puffed and liberally applied. It adds crunch to a salty, smoky taramasalata that is, in turn, topped with tangy, chewy octopus tentacles.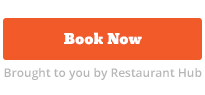 That is a lot of adjectives for one dish. They are all warranted. When Gemmayze St gets it right, the results are outstanding. Even when it gets it wrong, it won't be through lack of trying. Take the $25 market fish. Tarakihi rubbed in spice, sitting on wilted greens, covered in shellfish bisque foam, served with blobs of onion puree, puffed rice and something pink and pickled. Too much? The onion had been overly charred for my palate, so, yes.
Gemmayze St opened a month ago in 92-year-old St Kevins Arcade. The building was bought last year by Paul Reid, whose CV has almost as many components as that fish. A property developer, former Shortland Street actor and member of the band Rubicon, Reid assured tenants he wouldn't turn the icon into Ponsonby Central Part 2. So far, so good. (Though I would not be averse to the unisex toilet undergoing a bit of gentrification. Un-gentrification?).
First-timers to this Lebanese bistro are encouraged to order the $50 per person jeeb, a literal instruction to "bring" that will result in the chef sending out the best on offer. Don't do it. Or, if you do, don't look at the menu first.
There are 14 mezze, including pheasant ravioli ($10), sardines with sumac ($12) lamb's tongue ($12) and baked halloumi ($14). We were served flatbread, hummus, tabbouli, a steak of cauliflower sprinkled with sultanas, beetroot salad and mushy eggplant topped with chickpeas.
The tabouli was unusually light on bulgur and very heavy on parsley, and I prefer a more garlicky hummus, but everything else was delicious. The beetroot came with slices of lightly spiced and pickled apple that leaped from plate to palate; almond slivers brought the fatteh eggplant alive. But, having seen the menu we knew what we weren't getting and we wanted the halloumi (an addendum that is highly recommended).
Octopus was also a specific request. In salt-and-pepper squid-obsessed Auckland, it rarely gets a look in and is easily reason enough to eat at Gemmayze St. We didn't try the lamb (braised or kibbeh) because the chef sent the fish.
The kitchen is the domain of Shamir Allen. He's worked with The Grove's Ben Bayly, but his culinary heritage goes way further back. This restaurant is a labour of love, celebrating the Fahkry (later Farry) family who came from Lebanon to Dunedin in 1899. Their first hospitality venture, Gore's Midland Bar, opened in 1947. At Gemmayze St, they credit it as "the blueprint for our service, style and warmth".
And the service? Superb. When I said the dessert (caramelised filo, pistachio parfait and rose floss) was not really to my taste, the waitperson looked physically pained. Wine recommendations (a Lebanese rosé that smelled like vanilla and never lost its balance) were carefully explained. When we arrived, the maitre d' was relieved we'd booked, because, "I don't have the heart to turn another person away tonight." They take things personally - and that always makes food taste better.
We spent: $174 for two people.