Address:
490 Karangahape Rd, Auckland CBD
Phone:
(022) 1614937 or (021) 1279377
Online:
thecultproject.co.nz
This is a review of a restaurant that, if it ever existed, doesn't exist any more, but will re-exist very soon.
That's not even its address above: it belongs to Madame George, a well-regarded watering hole where, for 17 years, Urge catered to a very specific, very flamboyant clientele. But every Tuesday evening for the past three months or so, the kitchen has been occupied by young chefs William Cook and Carlo Buenaventura, working as a pop-up operation under their own title (they reprised at the Late Night Diner in Ponsonby Rd on Fridays). You booked online - you could see the choiceless menu - paid up-front and came to dinner.
Pop-up dining is something of a food theme these days. Low-key but adventurous operations using established kitchens bloom and fade all over town. If they close down, it's not to disappear, but just to try a move elsewhere.
It's a great development: younger talents get a chance to strut their stuff without having to raise the eye-watering capital to get their own places up and running.
Cook and Buenaventura, who met in the kitchen at Matterhorn in Wellington and worked together at Orphans Kitchen, say they aim to "create a dining experience in which food is about sharing [and] honesty" - the sort of flowery, trite phraseology that makes me want to weep. But their food makes me want to cheer.
Recent weeks' menus had contained some of my favourite words like "beef" and "lamb" but they were doing an all-vegetarian menu when the Professor and I rocked up on Tuesday evening last week. The distress this discovery caused me - I was raised on three meat meals a day and you know how hard it is to outrun your past - was matched only by the delight it gave her. And, having bulked up with Hong Kong barbecue for lunch, I was in no real danger of passing out from protein deficiency.
The two waitresses - both slick, charming and enthusiastic - got us in the mood with tiny snacks, amuse-bouches really: radish cured with miso and paprika, before being charred; tiny bikkies of raw zucchini filled with lemon curd and drowned in grated parmesan; a fat matchstick of beetroot in a tangy barbecue sauce made from a beetroot reduction.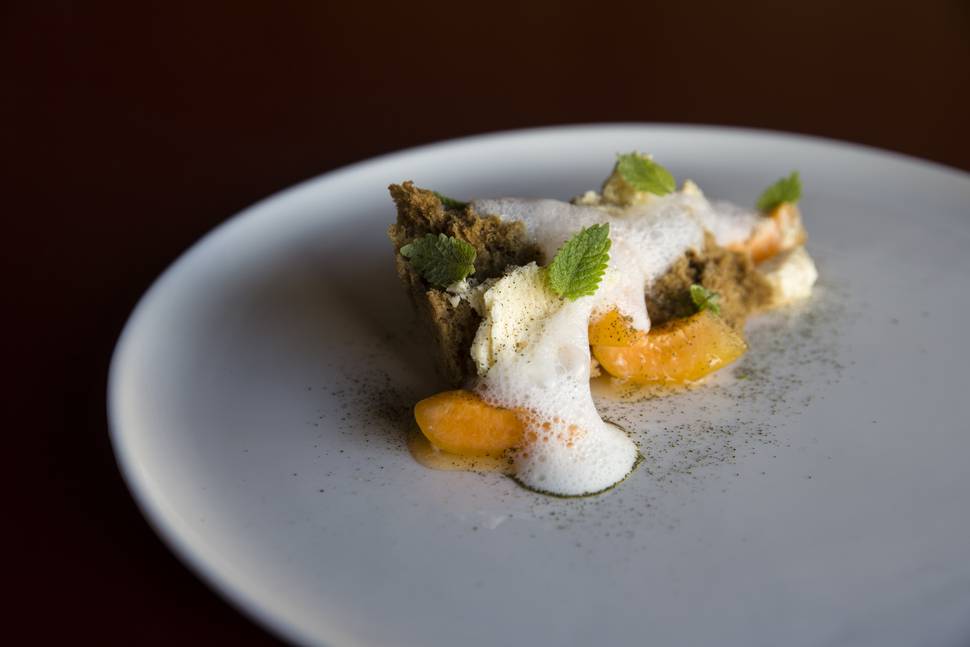 Detailing other dishes - braised onion with anchovies; a "risotto" of blitzed raw cauli, poached quince with a lid of gritty chocolate pastry - is probably superfluous (though it's worth noting that every dish on the menu was a true original, which is a relief to diners sick of salt-and-pepper squid and roast lamb rump).
But Buenaventura's house-baked sourdough, which came with a fennel butter, deserves special mention: its sourness augmented by nutty amaranth, it was a revelation, as good as any I've tasted.
Friday night marked the end of The Cult Project's first season, but they will be back, as early as next month after a couple of one-night collaborations in Wellington and Christchurch. Keep an eye out for them.
Verdict: Original lively ideas in a pop-up that is light on its feet.
Three courses: $60, paid in advance.