Dealing with in-laws can be awkward enough, but the difficulty level must be off the charts when your in-law is the Queen.
While Her Royal Highness can come across as prim and proper, The Duchess of Cambridge has spoken of her kind-heartedness, and the special bond they share.
In a recent interview, Kate Middleton spoke about how the Queen took her under her wing when she attended a royal engagement without William, and went out of her way to ensure her daughter-in-law felt comfortable.
"I was rather apprehensive," Kate said of the public event at Leicester. But the Queen stepped in to show her the ropes. "She was very supportive. She took the time to make sure that I was happy and looked after. It shows just how caring she is."
The day involved a walk-about to greet the public, and The Duchess revealed her family have jibed her in the past for spending too long talking to people, rather than moving smoothly among the crowds.
"There's a real art to walk-abouts," the Duchess explained. "Everyone teases me in the family that I spend far too long chatting! I still have to learn a little bit more and pick up a few more tips."
Despite rigid royal traditions, Kate said the Queen has never forced her opinions on her.
"She's been very generous and not forceful at all in her views... she's been a really gentle guidance for me."
The interview was filmed as part of a new British documentary, Our Queen At Ninety. In other interviews collected for the programme, Kate has spoken about her stress over what to buy the Queen for a Christmas present.
"I was thinking, 'Gosh, what should I give her?'" the Duchess revealed.
"I decided to make my Granny's recipe for chutney. I was slightly worried about it, but I noticed the next day that it was on the table. I think such a simple gesture went such a long way for me and I've noticed since she's done that on lots of occasions and I think it just shows her thoughtfulness, and her care in looking after everybody."
She also talks about the Queen's excitement when little Princess Charlotte arrived last May.
"[She] was really thrilled that it was a little girl and I think as soon as we came back here, to Kensington, she was one of our first visitors."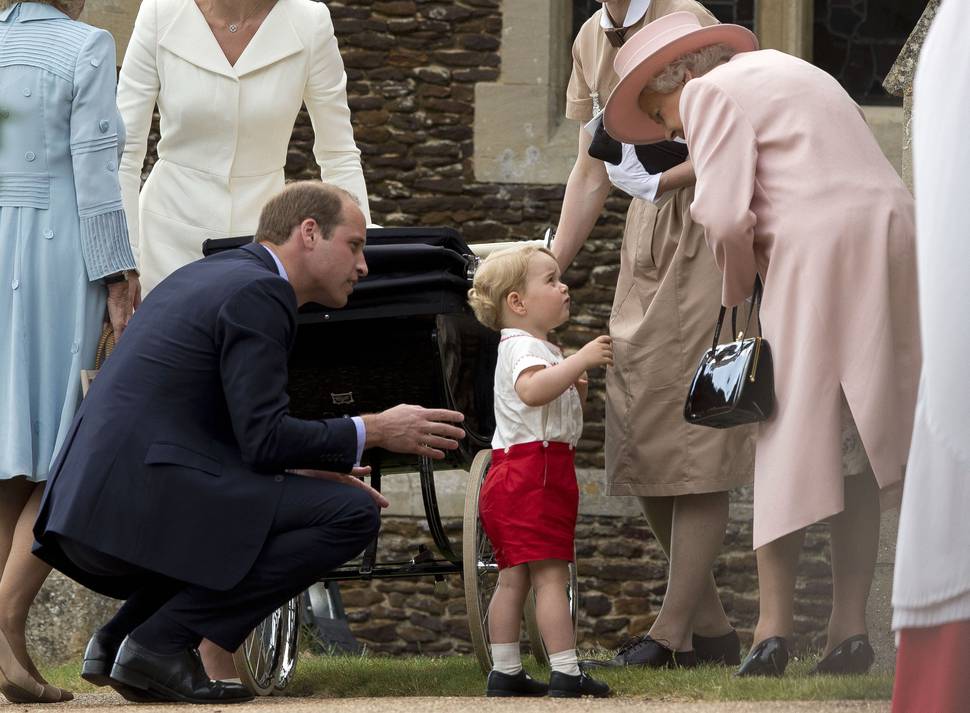 Prince George also has a special fondness for his great-grandmother. "He calls her Gan-Gan," Kate revealed, adding that "Gan-Gan" is particularly attentive whenever the younger royals are staying with her.
"She always leaves a little gift or something in their room when we stay."
- nzherald.co.nz