Manny enjoys going for walks in the park with his mates, FaceTiming distant pals, playing in the snow and showing off his life via selfies.
The only difference between his Instagram account and any other American teenager's is that Manny is a cat.
The grey-and-white tabby has become the latest social media feline sensation after learning how to use his owner's GoPro.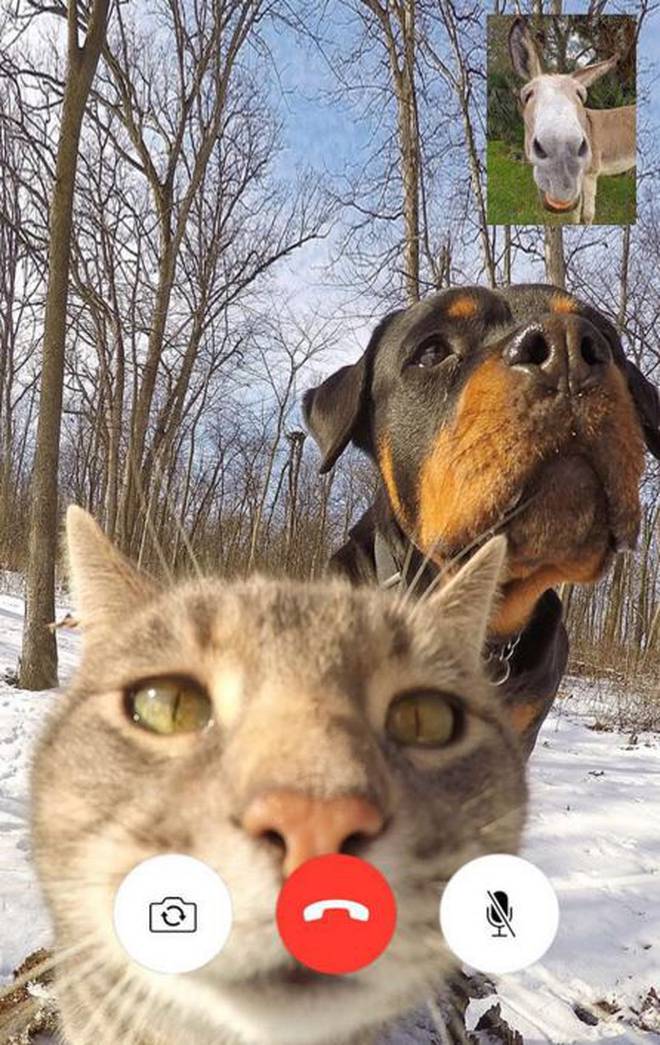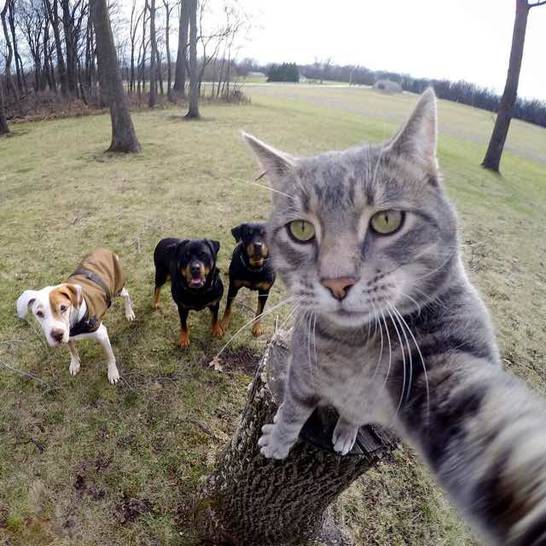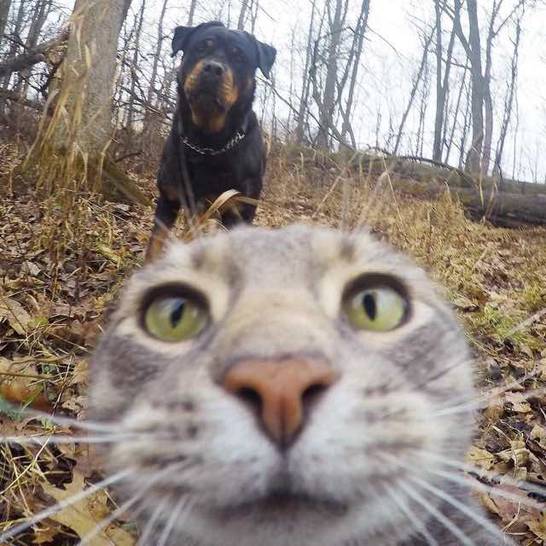 Manny was so fascinated with his human's miniature camera that he's trained himself to reach out and tap the button whenever he sees one.
The result is a series of snaps with his paw extended and often with his dog buddies in the background.
One photo of the inter-species friends has more than one million likes and thousands of shares on Instagram.
"He is the boss of the dogs," Manny's owner told the Love Meow website.