New photos have been released showing a little Prince George arriving for his first day at pre-school.
Taken by his mother, Catherine, the Duchess of Cambridge, the photos were published on Twitter to mark the milestone in the young prince's life.
The 2-year-old heir to the throne is pictured wearing a light blue backpack and snug quilted navy parka for his first day at Westacre Montessori School in Norfolk
Here's how to emulate George's pre-school look for your little prince:
The jacket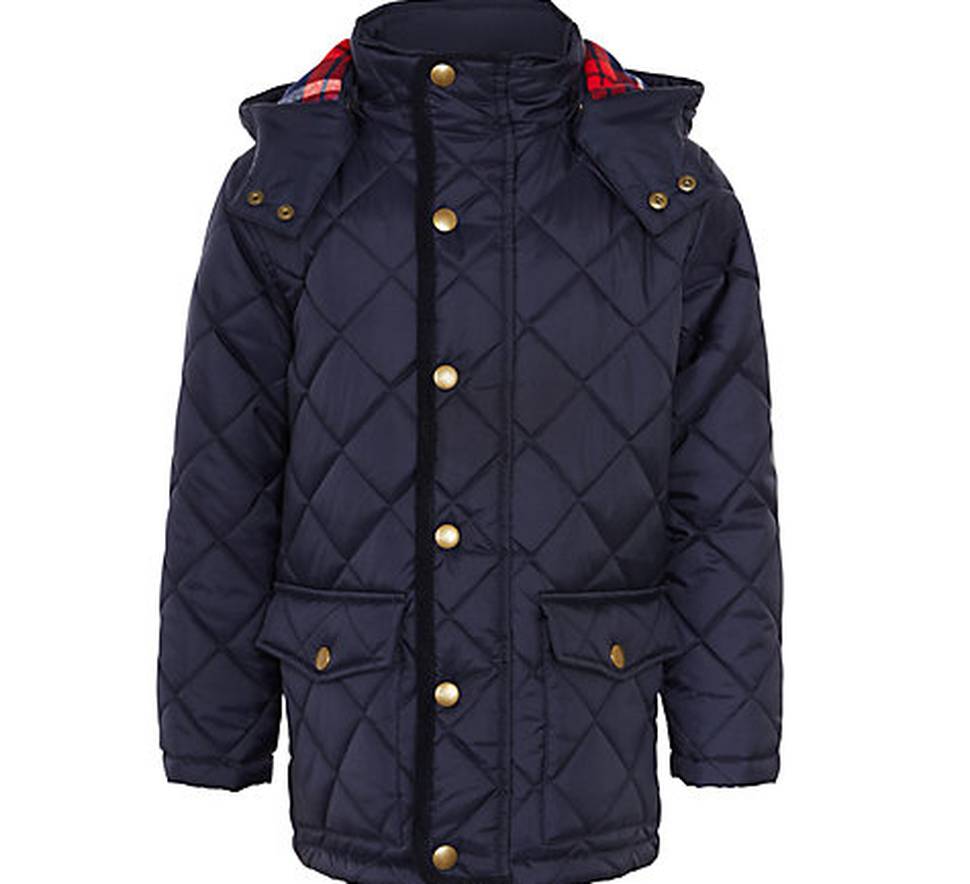 John Lewis quilted hooded jacket, $79 SHOP.
The bag
Penny Scallan medium back pack, Kid Republic $69.99 SHOP.
How George's first day compared to his dad's
Unlike Prince William's first day at pre-school in September 1985, there were no paparazzi outside George's school to greet him.
George's outfit also suggests a more casual approach than that of his dad, who was escorted to his nursery school in Notting Hill by his mother and father.
Watch: Townsfolk react to the little Prince's arrival
Norfolk reacts to the the 2-year-old heir to the throne joining their small community.
George's school is situated on a private road in the tiny village of East Walton, well away from the spotlight.
It will cost his parents £33 ($NZ73) per day which is significantly cheaper than similar London establishments. Of its 27 children, 23 are in receipt of funding to help pay the fees.
What is Montessori?
Montessori was established in the late 1800s by Dr. Maria Montessori, an Italian physician and educator.
The method is based around the idea of self-directed activity and collaborative play where children are encouraged to make creative choices in learning.
Both William and Prince Harry attended Montessori nurseries while the Duchess of Cambridge went to a local pre-school in, Berkshire, where her family lived at the time.
READ MORE: Prince William: Fatherhood made me more emotional