Less than a year after he rolled out his low-fat, sugar-free menu at Euro, Simon Gault has gone from the nine-restaurant Nourish Group he had founded, so it seemed worth wandering down to see what they've done with the place.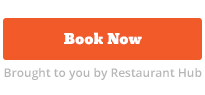 Before the Big Bust in 2008, Euro was where the well-heeled went to show off. There is less of that ostentation now. The diners on the night we went suggested a broader client base, although a lot of the blokes were ordering what was essentially steak, salad and chips. You could forgive head chef Hayden Smith (Gareth Stewart has jumped ship from Soul to be the group's executive chef) for wondering whether he was casting pearls before swine.
I confess the grade 10 wagyu ($88) and the ribeye ($56 per person) had me salivating, but in the interests of sampling widely, I passed over these options. The Professor was already at the opposite extreme, ensuring that our selections were mostly meat-free. Vegetarian appetites, ignored at so many restaurants, are well catered for at Euro.
The menu has certainly changed since Gault left: there is not so studied an emphasis on spurning sugar and butter, but neither has the style returned to the classical and richly cloying. It's a splendidly Kiwi take on nouvelle cuisine: sauces are subtle, cooking times mostly brief and spring fairly sings in some of the menu options.
Case in point: a plate of young vegetables - courgette, sweet onion, radish - scattered with caramelised garlic, whole grains of spelt and dressed with a buttermilk jelly. It's salad, really, but with its glad-rags on, and any remorse I felt at forgoing the oysters (Mahurangi, $4 each) was immediately dispelled.
The proper but still relaxed service, as always, was pitched at the perfect mid-point between knowledgeable and knowing. Our attentive waiter was not at all fazed by our decision to order seven dishes in all (nine counting dessert) and we were glad we did.
One section is headed "for the table" - a gentle suggestion that sharing may be in order - but can be treated as an entree selection. We shared three and swooned: seared tuna came with a mild wasabi cream on carpaccio-thin slices of heirloom tomato that had been gently smoked; a burrata ball filled with the long, stretchy threads called stracciatella was pretty much the last word in fresh mozzarella (sherry-roasted onion applauded from the plate's edge); a duo of pork was tail (braised and shredded for a croquette) and slow-cooked cheek that yielded to a fork's edge - though the gelatinously underdone coddled egg was not to my taste.
Our mains of agnolotti (like ravioli) of pea, lapped with a playfully foamy veloute, and turbot with braised octopus were divine and I have run out of room to rhapsodise about the seriously good desserts.
Restaurants come and go in this town and I note with alarm that some excellent ones are struggling while some shockers thrive. Euro, now 16, is as good as ever.
Verdict: Still magic after all these years
Raw $15-$22; Entrees $21-$34; mains $31-$88; desserts $17