Each week Rachel Grunwell will try out a new form of exercise to bring you the lowdown.
The Color Run Auckland
What is it?
A 5km run with a colourful twist. Inspired by India's Holi Festival and paint parties, runners are doused with different coloured powders (100 per cent natural corn starch) at each kilometre mark. At the finish, there's a party with a dance-off, DJ, food stalls and colour throws. And, if you're wondering about the spelling, the event is trademarked with the American spelling.
What's needed? Oil for your hair (so paint doesn't stick), sunscreen, glasses/goggles (to protect eyes).
The experience: Pukekohe was the place to be last Sunday for New Zealand's first Color Run, which is popular in places like New York and London. But getting to the Auckland event was tougher than the run. Many of the 9000 participants crawled in their cars along the motorway and we could tell other runners were clogging the traffic as they too wore the 80s-style Color Run white headbands and T-shirts. But it didn't matter being late as the event started in waves at Pukekohe Park Raceway.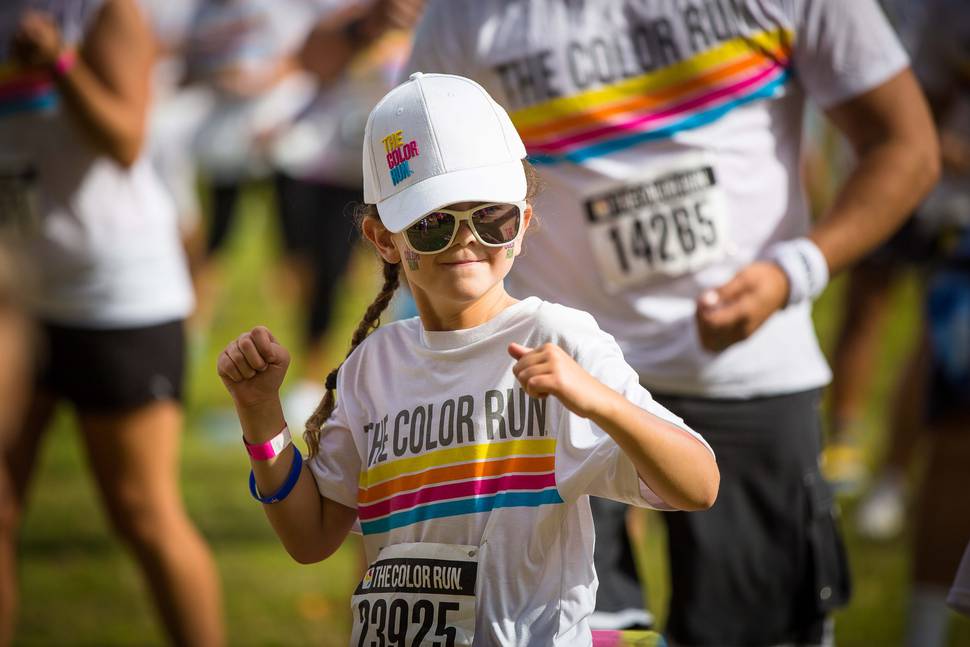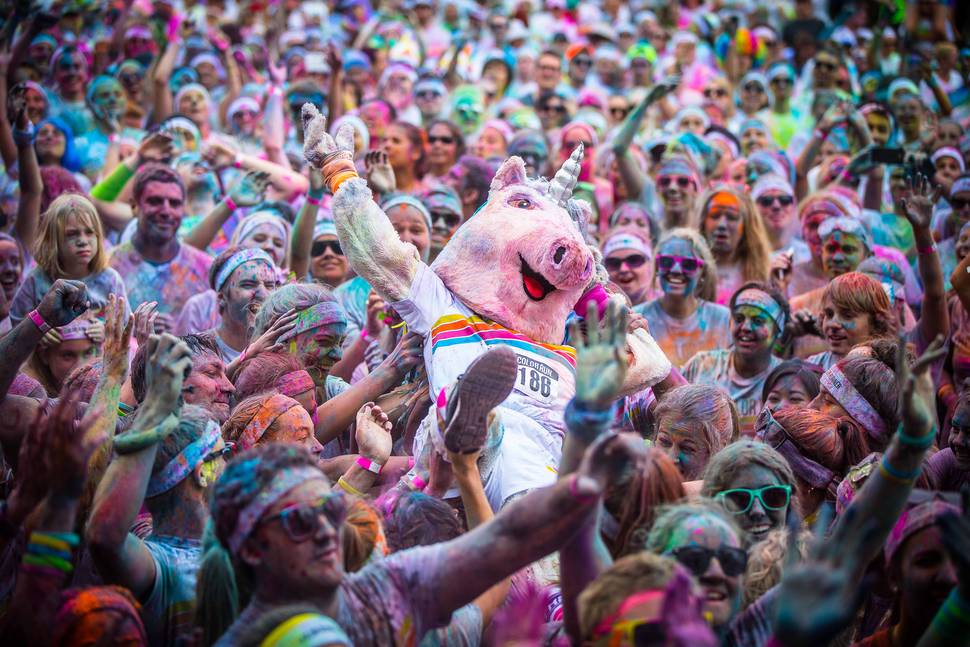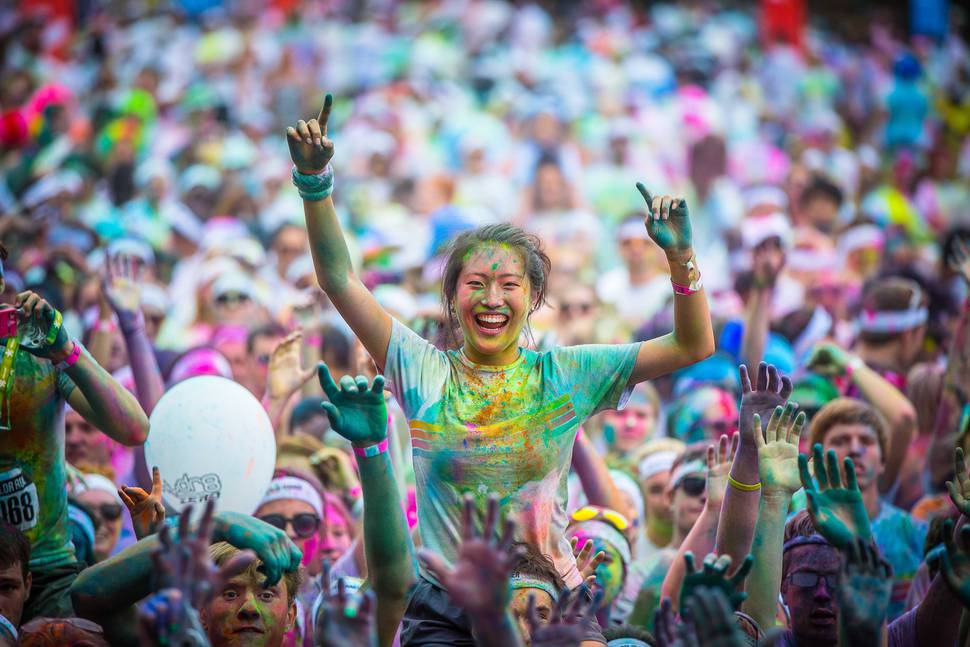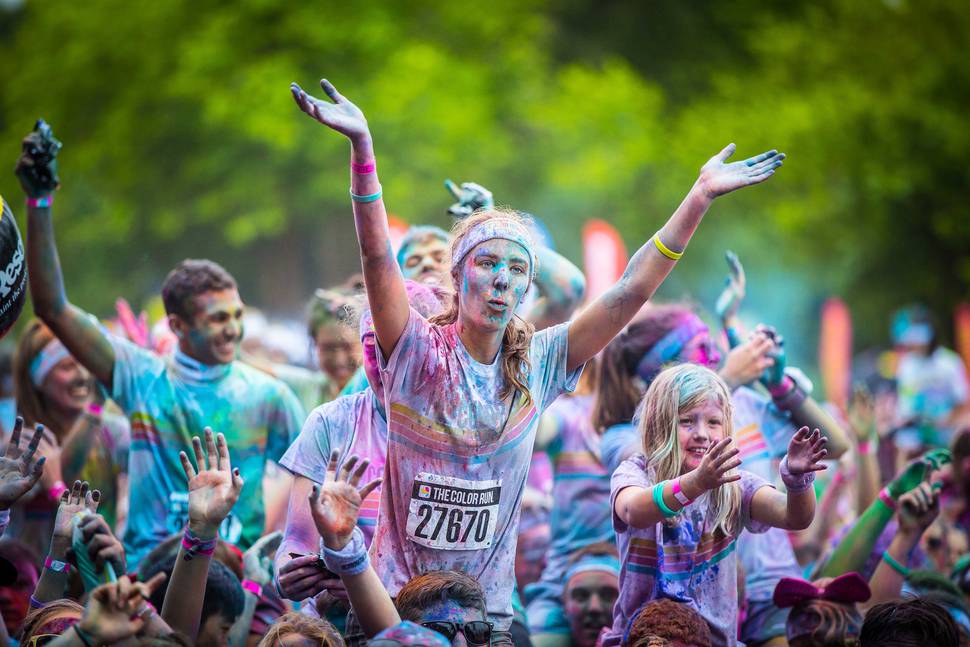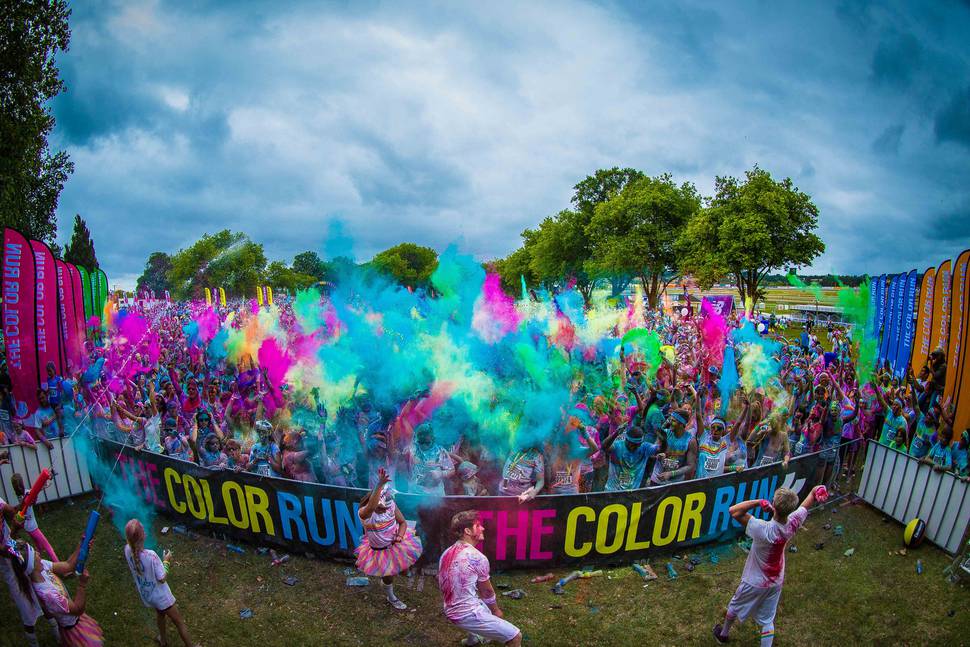 It was a carnival atmosphere right from the start:
music blasting, freebies thrown into the crowd and runners smiling, some even dancing. When the starter's gun blew, a string holding our group back was released. My friend Lindsey sprinted away with the 8-year-olds among our group and they bolted off, while another friend, Michael, and I kept track of our 6-year-olds and convinced them to run holding hands so they didn't end up in different directions.
They beamed as they skipped, danced, jogged, walked and sometimes ran. They high-fived random runners and delighted in those dressed in tutus and clown wigs. They were not the youngest there; some runners pushed toddlers in prams. Other participants aged up to their 70s joined in the fun.
At each kilometre mark, colour throwers aimed enthusiastically for 20-something-year-olds, and lightly sprinkled powder on the younger kids.
Michael and I got into the spirit of the event by joining the 6-year-olds rolling in the blue powdered kilometre mark. The ground was thick with a blue haze. It was dusty, filthy, powdery and we all emerged looking like Smurfs. We were all kids at that moment, even this writer and Michael the lawyer.
Luckily it was an overcast day, so the sun didn't melt us, and a small breeze blew off the blue on our bodies. I wasn't Smurfette for long.
The anticipation of each colour stop ahead made the 6-year-olds bubble with excitement. I expected I'd have to piggyback one of them at some point when they ran out of steam, but they were simply too jolly to realise how far they'd run.
They led the charge for the finish, grinning and puffing. Here, we reunited with Lindsey and the 8-year-olds, all of us resembling a rainbow. Lindsey had painted the older kids' faces along the way.
The children want to do it again, which is always a good indicator of a decent event. Organisers say they will assess how popular it is here before deciding about next year. However, I think the traffic jams on the way home into central Auckland answer that question. I'd just catch the train next time and soak up the Color Run craziness. The colour washed off, but the memory will stick.
How much? $55 an individual, or $50 for team members of four or more. Entrants get a T-shirt and other goodies.
Worth it? This ain't about the running; it's about delighting in a carnival of colour. Some cash from the Auckland run went to Monty Betham's charity Steps for Life foundation, which helps overweight South Auckland teens seek out a healthier lifestyle.
Try it: The next Kiwi Color Runs are in Christchurch (February 23) and Wellington (March 30).
Rating: 9/10