In a matter of days Meghan Markle will exchange vows with Prince Harry at Windsor Castle, becoming an official member of the royal family.
Living a real-life fairytale, Markle's future will be a far cry from the world she was born in to.
And as wedding bells all but ring and the flurry of speculation, insider gossip and claims from estranged family reach a crescendo, many are left wondering who exactly the new royal is, where she came from, and how she won the rebel Prince Harry's heart.
From the moment it was rumoured that Harry had taken up with the divorced American actress, Markle has been posited as a divisive character, at one moment dubbed the new Diana, and deemed a total phoney the next.
READ MORE: • Kate Hawkesby: I don't trust Meghan Markle
So what do we know for certain about the wildly popular woman about to enter one of the world's most prestigious families?
Here's the low down on Meghan Markle's upbringing, family, career and what she really cares about most.
Her upbringing
The 36-year old actress was born in Los Angeles on August 4, 1981, to Doria Ragland and Thomas Markle.
Raised by her African-American mother and Dutch-Irish father, Markle has always been passionate about her mixed-race heritage. But at times this part of her identity was the cause of torment.
Speaking to Elle magazine, Markle stated: "While my mixed heritage may have created a gray area surrounding my self-identification, keeping me with a foot on both sides of the fence, I have come to embrace that."
She continued: "To say who I am, to share where I'm from, to voice my pride in being a strong, confident mixed-race woman. That when asked to choose my ethnicity in a questionnaire as in my seventh grade class, or these days to check 'Other', I simply say: 'Sorry, world, this is not Lost and I am not one of The Others. I am enough exactly as I am.'"
Markle spent her younger years growing up in the Los Angeles neighbourhood of Hollywood, where she attended Hollywood Little Red Schoolhouse and Immaculate Heart High Catholic high school.
Markle often starred in musicals at school and got even more of a glimpse of life in the spotlight with her father, who worked on the set of the hit show Married With Children.
Her family
Her mother, Doria Loyce Ragland, is a social worker and a yoga instructor who lives in California and her father, Thomas Markle Sr, is an Emmy award-winning lighting director who lives in Mexico.
Markle's parents divorced when she was six years old and the star has two older half-siblings on her father's side – Thomas Markle Jr. and Samantha Grant.
Samantha, 53, is Meghan's oldest sibling, and her vocal opinions regarding her little sister's pending nuptials have made for controversial headlines. Her brother Thomas, 51, has had issues with alcoholism and violence and has spoken out about why he believes Prince Harry is making a mistake by marrying Markle.
Read more: • Meghan Markle's brother pens letter to Prince Harry to stop wedding
While her father has never met Harry, her mum, Doria, has already met the Prince on at least one occasion at the closing ceremony of the 2017 Invictus Games in Toronto.
Both Markle's parents were expected to have a special meeting with the Queen prior to being part of the May 19 wedding, however, her father has now cancelled his trip due to health concerns and neither of her half-siblings have been invited.
Read more: • Thomas Markle 'will not fly to Meghan and Harry's wedding after suffering heart attack'

Her humanitarian work
The soon-to-be royal is no stranger to working with charitable organisations, and has often used her platform to be an advocate for causes.
Prior to meeting Harry, Meghan worked as an ambassador for World Vision, the Myna Mahila Foundation, United Nations, was a One Young World counsellor and an advocate for equal rights for women.
After announcing her engagement, Markle told the BBC, "What's been really exciting, as we talk about this as the transition out of my career, is that the causes that have been very important to me, I can focus even more energy on."
Past relationships
The bride-to-be has been married once before and dumped first husband Trevor Engleson by post, according to Andrew Morton's biography - Meghan: A Hollywood Princess.
The couple was married for just 18 months, tying the knot in a beach ceremony on a Jamaican beach.
Markle is said to have ended the marriage "totally out of the blue". She sent her rings in the mail after walking out with just a kitchen blender from their West Hollywood home and moving to Toronto, according to the Daily Mail
Early in 2014, not long after her divorce from Engelson was finalised, Meghan began dating Canadian chef Cory Vitiello.
The couple moved into a modern townhouse together, close to a park so she could walk her beloved rescue dogs.
Meghan's live-in relationship with Vitiello lasted for two years and while there was reportedly talk of a possible engagement the pair split in May 2016.
Prince Harry and Markle have since revealed they met on "two back to back dates" in July 2016.
Her careers
Before finding her Prince Charming, Markle was very successful in her own right.
Markle attended Northwestern University, where she graduated in 2003 with a Bachelor's Degree with a Double Major in Theatre and International Studies.
She worked numerous jobs, including as a calligrapher before becoming a successful Hollywood actress.
"I used to be a calligrapher, that was my side job when I was auditioning, I did calligraphy for a lot of weddings and big events. So I love the art of a handwritten note and I think handwritten notes are a lost art form," Markle told Elle magazine.
In 2011, Markle's big acting break came when she was cast as Rachel Zane on the show Suits, which she played for seven seasons, until finishing in late 2017.
For her role on Suits, Fortune magazine estimated she was paid $71,000 NZD per episode.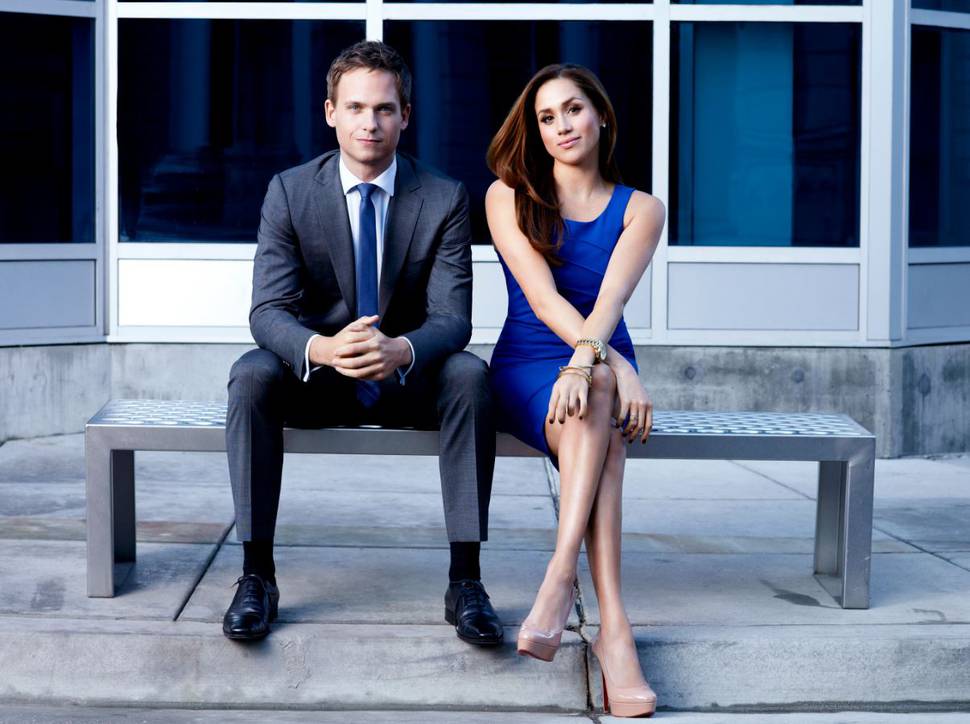 Markle also worked as editor-in-chief of her lifestyle website, The Tig, and created a line of women's workwear alongside Canadian clothing company Reitmans.
Since she started dating Prince Harry, the actress slowed down her use of social media and eventually closed down The Tig and well as all social media accounts.
Her style
Since she began dating Prince Harry, the actress's wardrobe has transformed to better reflect her status as a one-day royal.
Gone are the mini skirts and bandeau dresses from her early days as an up-and-coming actress, and in their place are ladylike dresses and tailored separates.
As for the future royal's clothes, she currently pays for her own wardrobe, according to People magazine.
But once she ties the knot, Markle's clothing budget for official outings will be covered by the money Prince Charles gives to Prince William, Kate Middleton, and Prince Harry from his Duke of Cornwall income.
Her diet and exercise routine
Speaking to Elle Magazine, Meghan stated she is a fan of a clean diet and always keeps her fridge stocked with: "Hummus, carrots, because I love them and so does my dog, Bogart, strangely, a green juice, almond milk, for sure, and a chia seed pudding I make every single week. So easy, so good."
Her favourite food to cook is a roast chicken, which seems fitting as this is what the couple were making when Harry popped the question.
"There is honestly nothing as delicious, or as impressive, in my opinion, as a perfectly roasted chicken. It's a game-changer. I bring that to dinner parties and make a lot of friends," she told Good Housekeeping.
Growing up with a yoga instructor as a mother meant that Meghan became familiar with yoga at a very young age. "[The] practice is in my blood," she told Women's Health UK. "I love an intense vinyasa class—and even better if its blasting hip-hop and done in a dark room with candlelight. The best!"
Meghan also stated in an interview with Shape magazine that she loves running and it's ability to help with meditation.
"I love running but I think you have to find a work out routine that really speaks to you beyond trying to get goals for your body," she said in an interview with Shape. "For me, running, I need it as much for my head and to clear my head as for keeping in shape."
Her love of animals
While living in Canada, Meghan adopted her two rescue dogs, Guy and Bogart, who frequented her previous Instagram page.
However, it was reported that Prince Harry's fiancee only took one of her dog's with her when she moved to be with Prince Harry.
Meghan left Bogart, a Labrador-shepherd mix, behind, but brought her other dog Guy, a beagle, with her.
It was reported that Bogart was too old to adapt to the big move from Toronto to London, and that is would be kinder to let him continue to live his year's out in Canada.
Markle's love of dogs may also serve her well in her royal role. It already appears to have done so in her first meeting with the Queen at Buckingham Palace.
"The Corgis took to you right away," Prince Harry said, looking at a laughing Markle during a joint interview in November. "For the last 33 years, I've been barked at," he said, then gestured to his fiancee. "This one walks in, absolutely nothing. Just wagging tails."
"Just laying down on my feet during tea," Markle said.