Competition and different ways of doing business slash the cost of wearing spectacles
A new pair of glasses used to be a once-every-few-years purchase that would cost hundreds of dollars.
Now, competition has driven prices down so Kiwis can pick up a new pair of specs for less than $100 and are stocking up on multiple styles to suit their moods.
Specsavers began operating in New Zealand five years ago, offering deals such as two pairs of glasses for $169 and a single pair for less than $100.
Massey University marketing expert Andrew Murphy said the multi-national company, founded in Britain in 1984, had made a significant difference to the price of glasses in New Zealand, and other chains had been forced to compete.
Specsavers retail director Brendan Thompson said it was the first company to offer $69 prescription glasses in New Zealand.
"We are proud that we have made eye-care more affordable for Kiwis, effectively driving the price of eye-care down with 53 stores around the country."
The company sells more than 370,000 pairs of glasses to New Zealanders each year.
Other low-cost options are also becoming available.
The managing director of Clearly.co.nz in Australia and New Zealand, Geoff Henshaw, said the local market had become more competitive.
His firm has been in New Zealand for about seven years, selling glasses and contact lenses online.
It is now rebranding and has a shop in Auckland's Queen St.
He said buying glasses over the internet was a growing part of the industry. All customers needed to buy their glasses online was a prescription that included a pupillary distance measurement.

We're not looking to replace optometrists.
We just think we can do a better job of
retailing glasses and contact lenses and
can offer savings in time and money.

Many optometrists were embracing the influence of online retailers, he said, and some had been discussing partnerships.
"We're not looking to replace optometrists. We just think we can do a better job of retailing glasses and contact lenses and can offer savings in time and money."
More people were stocking up on different pairs for different occasions and, for many women, glasses had developed a status similar to that traditionally given to shoes.
Clearly.co.nz offers a choice of about 1000 frames that sell for $100. On top of that, a standard lens costs $20 and shipping $10.
New Zealand Association of Optometrists director Lesley Frederikson said it was important people remembered that glasses were a treatment and regular check-ups were needed.
"It doesn't matter how fancy or cheap your glasses are, if you're not being properly checked you could still go blind from glaucoma and cataracts."
Checks should involve about 30 minutes with an optometrist.
Murphy said customers should realise they might not have any recourse if they obtained a prescription from an optometrist and had it filled online or at a chain such as Specsavers.
"If it doesn't work, who do you get to correct the problem?"
He said he had been in the position where the optometrist and the chain dispensing the glasses were at odds about what was causing the problem.
Both had said he had to sort it out himself.
"There are potential problems if you are treating the outcome of a prescription as a commodity and going for the cheapest possible price.
"Optometrists often guarantee their work — but only their work."
An eye on the savings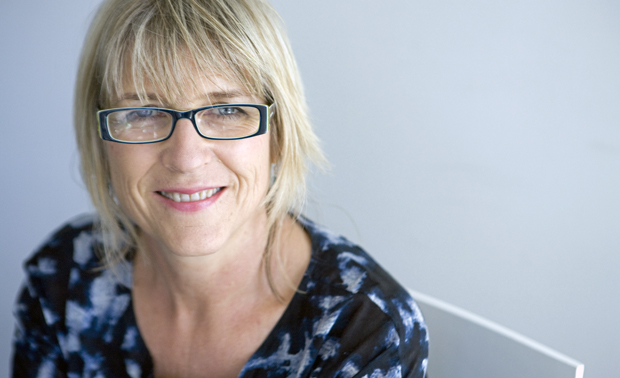 Claudia Macdonald buys prescription sunglasses from Specsavers.
Claudia Macdonald, managing director of Mango Communications, has worn glasses since she was 17.
She has two pairs and some prescription sunglasses, bought from Specsavers. She said getting new glasses was different when she was a teenager.
"I only had one pair because they were so expensive, something like $1,000 for a pair. I have a prescription that requires them to be sent away to be made."
Now, she spends $600 to $700 on two pairs, including progressive lenses and non-reflective lens coating.
"It's about the same, or less, than I would pay about 10 years ago for one pair of glasses. The cost has really come down, thank goodness, especially when you need to upgrade as you get older and your eyesight deteriorates."
She had not shopped online. "I'm a bit old-fashioned. I like to see what they would look like on me."