The Man Who Came Uptown
George Pelecanos
(Orion $37.99)
This short novel, written between his tv commitments (The Wire, Treme, The Deuce) is a perfect summation of Pelecanos's talents and proof the sojourn in TV land has only brought focus and precision to the prose.
This is a powerful and moving meditation on crime, redemption, family and, most surprisingly, the power of literature.
Despite rapid gentrification life on Washington's streets is hard especially for newly released Michael Hudson; his shot at redemption comes via books dispensed by a prison librarian. It's a beautifully crafted crime novel that builds to a violent finale, but its ambitions are wider and more nuanced.
a powerful and moving meditation on crime, redemption, family and, most surprisingly, the power of literature
"I'm a crime novelist, yes," Pelecanos told me when I interviewed him last month, "but in the end all I'm trying to do is write good books and leave something of worth behind. I hope I am getting better as a writer. That's my goal."
He is - and this is a moving look at the small triumphs and moral struggles of a changing America.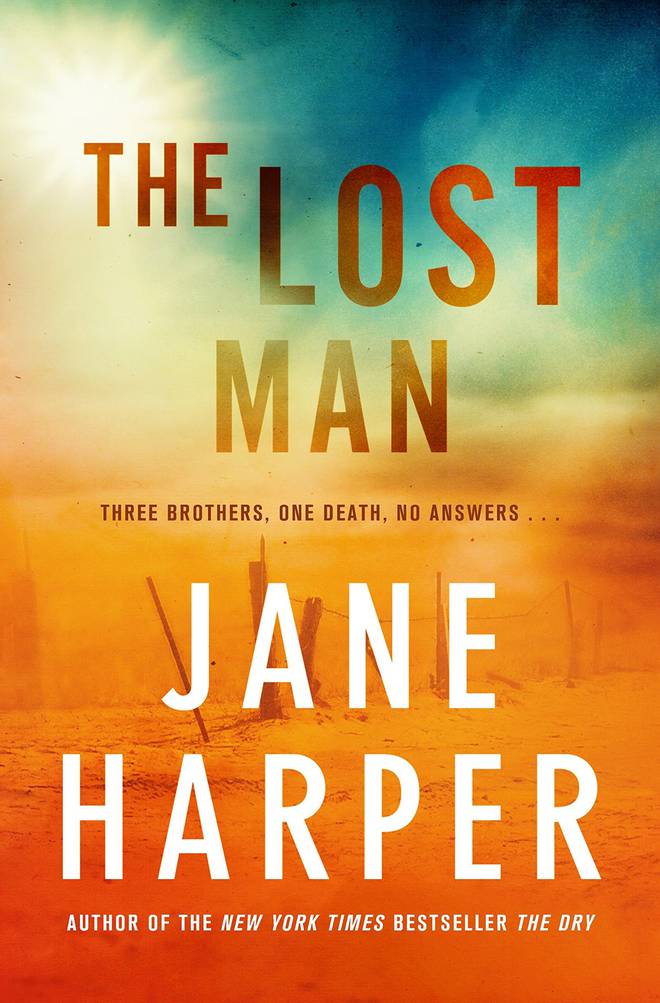 The Lost Man
Jane Harper
(MacMillan $37.99)
Hard to avoid Harper in lists like this. Her previous novel Force of Nature was one of the finest thrillers of 2017 and The Lost Man is even better. On one level it's another Australian Outback whodunit like her debut The Dry, but this novel (her first without damaged police agent Aaron Falk) is most memorably a dark, family drama. A man is found dead on a stock-man's grave - his car nine kilometres away - that's the mystery to be solved but, again Harper takes the opportunity to look at questions of power, family and isolation in another brooding, malevolent landscape. Magnificent.
See my full review here.
Dark Sacred Night
Michael Connelly
(Little, Brown and Company $37.99)
"If it worked the first time... then you go back to the well," says Connelly about his return to Renée Ballard who helmed 2017's The Late Show. Ballard's - a fierce young LAPD detective - who lives on the beach and works the graveyard shift. This time he pairs her with the now iconic Harry Bosch who (no surprise) is investigating a cold case involving a young prostitute.
Both are outsiders by nature and seem to understand what make each other tick.
A Connelly novel is a highlight of any thriller fan's year and this is another skilfully crafted outing; if there's a weakness here it's in the temperamental similarities Bosch and Ballard share - compare that to the thorny relationship with Connelly's other recurring character Bosch's half-brother Mickey Haller. Still, highly recommended.
Sunburn
Laura Lippman
(William Morrow $32.99)
Sunburn is Lippman's celebration of the hard-boiled genre and inspired by her love of James M. Cain. The premise; what if the genders in The Postman Always Ring Twice were flipped, and the gorgeous drifter was a woman?
So the sexy wife-on-the-lam is Polly Costello. She leaves a husband and young daughter in search of a better life. Then a PI tracks her down (something to do with a fraudulently claimed insurance policy from her last husband who she stabbed while he slept) and - this being noir - he falls for her charms. Lippman's a writer who just keeps getting better and this, which reads like it was a blast to write, is one of her finest and would make a great noir movie.
Others
And don't go past these 2018 genre gems - Cherry by prison novelist Nico Walker, Walter Moseley's Down the River Unto The Sea and Lou Berney's November Road. Local books that caught my eye included Ben Sanders' The Stakes, Kelly Lyndon's harrowing Crystal Reign and the debut from Melbourne-based Kiwi writer J.P Pomare Call me Evie which is out next month. I've had a sneak peek and it's a New Year must read from an exciting new talent.