Aretha Franklin is 'gravely ill' according to reports.
The Queen of Soul, 76, is surrounded by her family in Detroit, according to Showbiz 411.
They have asked for prayers and privacy for the the singing legend, who has battled health problems for the past number of years, the Daily Mail reported.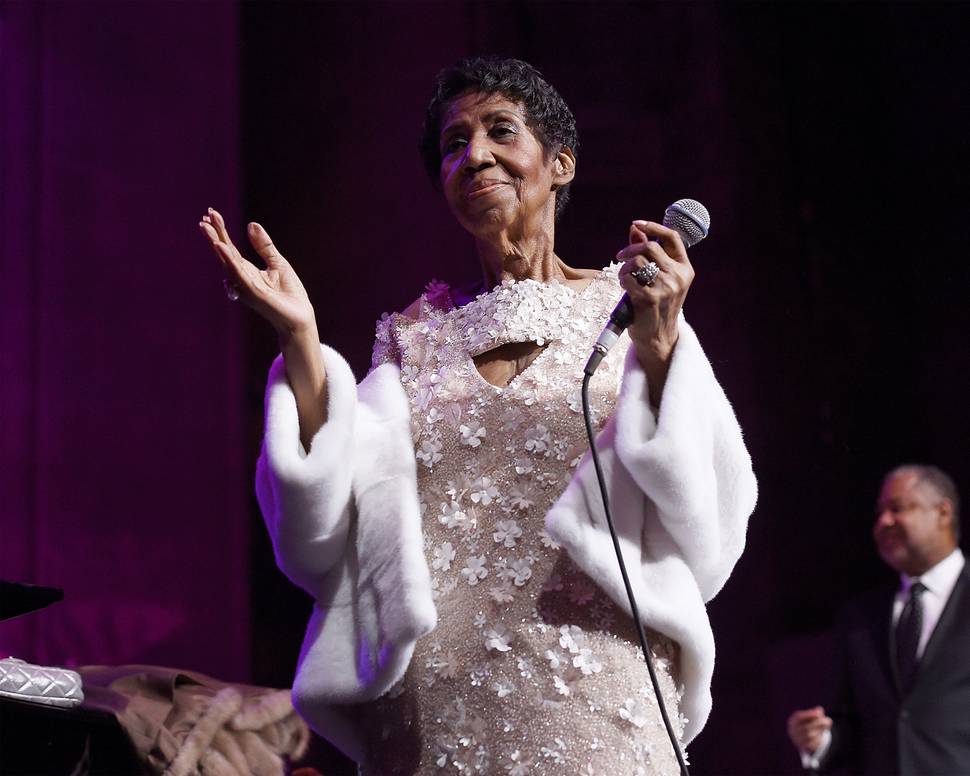 Aretha was performing as recently as last year; but last summer she canceled a series of concerts citing 'doctor's orders'.
Her last performance was on November 2, 2017 for the Elton John AIDS Foundation in New York, the site reported.
Her final public performance was at Philadelphia's Mann Center in August 2017.
She had revealed earlier that year that 2017 would be her final year performing.
"I will be recording, but this will be my last year in concert," she announced during a Detroit radio interview that February. "This is it."
The Respect icon has struggled with weight issues throughout her life, and has battled alcoholism. She was also previously a chain smoker.
While still amazingly performing into her seventies, the superstar has on occasion canceled performances for undisclosed medical treatments; she denied reports she was battling pancreatic cancer in 2011.
However all three of Aretha's siblings fell to cancer.
Her brother Cecil who was also her manager, died from lung cancer on December 1989.
Her sister Carolyn died the previous year in April 1988 from breast cancer, while eldest sister Erma passed from throat cancer in September 2002.
Aretha was the fist ever woman inducted into the Rock And Roll Hall of Fame in 1987; and topped Rolling Stone's Greatest Artists Of All Time list.
She has won 20 Grammys in throughout her career, including three special honors: the Legend Award (1991), the Lifetime Achievement Award (1994) and the MusiCares Person of the Year (2008).