Australia's 19-year-old Home & Away graduate Eliza Scanlen is generating a lot of heat with her supporting role in new miniseries Sharp Objects.
Amma is a pretty intense character - were you nervous to play her?
Yeah for sure. It is quite a dark series, there's a lot of layers to it that are very subtle yet quite hard-hitting for the viewer. And Amma is a very interesting character - she's still young, and of course I was intimidated reading it at first, and seeing this girl successfully being able to live this double life as the demure, sweet daughter at home and then going out and being this rebel, this wild child.
What kind of discussions did you have with Amy Adams, who plays your older sister?
We did have a few conversations, talking about what the show is about in general. We both agreed that while it explores a lot of themes like trauma and mental illness, a lot of it's about power and this universal concept of power, or lack thereof, and how one can abuse or one can have that power taken away. I think that Camille and Amma have a very interesting relationship and you see it in the way they interact, one is constantly trying to scramble for power.
This show taps into a Southern Gothic storytelling tradition - was that something you were familiar with?
I had no idea about the South and Southern tradition. I'd seen it in films and TV shows but it was a very outlandish concept for me and I did a bit of research on it, what these small towns are like. But I think it was also very helpful not having it as a very well-known atmosphere to me. It was a way for me to throw myself into the role and the world that they live in.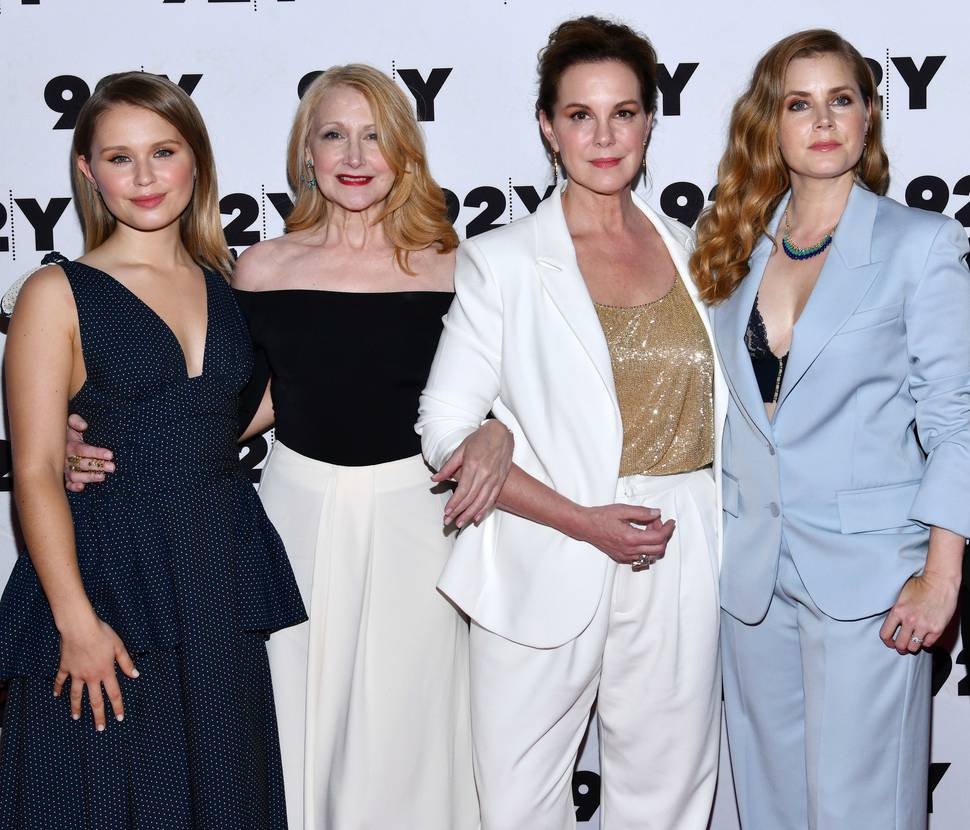 Sharp Objects seems a bit like this year's Big Little Lies.
I feel like right now the flavour of the month is very much female leads, and female producers and female directors and I really hope that continues and it's not just the flavour of the month. I think also nowadays it's not as unacceptable or outlandish for females to delve into those darker roles and it's becoming more normalised, which is always a plus.
How did you end up acting?
I grew up in Sydney. I grew up loving movies and I still remember seeing my first play and falling in love with it. It's always been a passion, something I've always loved to do, and now I'm lucky I get to do it professionally. Because it was only a few years ago that I had my first job on Home & Away.
Sometimes it feels like half of Hollywood started out on Home & Away.
It's like a crash course for actors really. You learn how to hit your mark, you learn on-set etiquette, they work at a really fast pace, it's definitely not about you on those sets, it's about getting the scene done.
Are you enjoying Hollywood?
I live in Sydney still, but I'm frequently going back and forth. Sydney will always be my home, but I do love West Hollywood. I've made a lot of friends here, which is nice because LA can be a lonely place for actors, starting out especially. So I'm very lucky to now have a kind of community surrounding me.
Lowdown
Sharp Objects, adapted from the book by Gillian Flynn (Gone Girl) premieres on SoHo on Monday July 9 at 8.30pm.