Text DAVID to 3333. Any joke which has gone on way too long ought to just keep going and going; please, New Zealand, put your texts together, and vote weird, wooden, useless, hapless, political bimbo David Seymour as the winner of the 2018 season of Dancing with the Stars.
Last night's semifinal saw the creature from the Act lagoon not even bother to dance. He stood like one of those old-timey deep-sea divers rooted to the spot in great big heavy boots. It took an age for him to lift a leg; it took an epoch for him to lift the other leg.
A thousand years passed by the time both feet re-established contact with terra firma and as far as the judges were concerned it was a waste of a great deal of time.
They went to war on Seymour. They came out with guns of scorn, and fired at will. You can understand their fury. For nine solid weeks, they've been reduced to the status of three lame ducks. It hasn't mattered what they've said about Seymour. Their low scores haven't made a lick of difference. It must be galling for these three expert dancers to be so roundly humiliated by someone who research shows is not just the worst dancer in the history of this world but in all other galaxies far, far away.
Even his own dance partner tried to throw him under a bus last night. She said to co-host Dai Henwood that Seymour had behaved himself in rehearsals "when he's here". The inference was that he was too busy doing whatever he does in Parliament these days, that he hadn't bothered to put in the 14-hour days in rehearsal, like other contestants.
Judge Camilla was quick to pounce on the perception he failed to take it seriously. "Under-rehearsed," she scowled. Judge Rachel scowled, too, and said, "That was a total bust." Judge Julz doesn't scowl. He has all the feels, but scowling isn't one of them; when something doesn't sit right with Julz, when he feels the need to criticise, he holds his temples, and wanders along the dimly lit corridors of his brain, looking for a way out. He never finds one. He said to Seymour, "I don't know."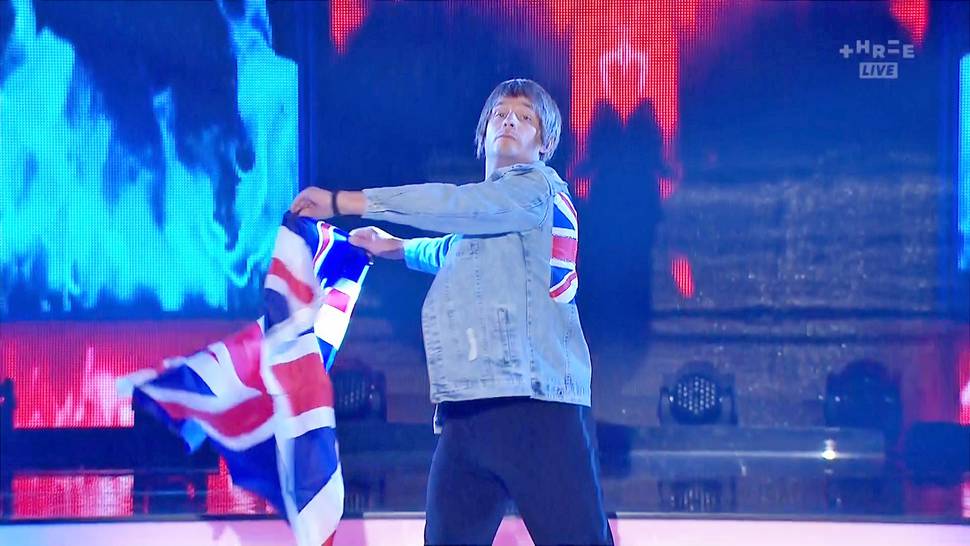 As ever, the other contestants were bystanders to the Seymour problem. Chris danced good, and got high scores. Shav danced great, and got higher scores. Sam danced like she already had one hand placed languidly on the trophy and therefore it did not behove someone of such high stature to bother putting in much of an effort, and she got low scores. Hubris had come calling. Pride, as ever, took a beating. Sam took the low scores in her stride, which is to say the look on her face was a mixture of disappointment and cold, murderous rage - she could have crossed the studio floor in a single stride and beaten the judges to death with that idiotic trophy.
And then there was Jess. Contestants were asked to interpret a dance from their favourite year. Jess chose 2009 - the year she got cancer, and lost her leg. The song she chose was I'm Still Standing by Elton John. Her performance was maybe the most beautiful sight of the series, a tribute to her courage and bravery.
But enough of beauty. Bring on the beast. Text DAVID to 3333. Or, as he babbled last night, "Text DAVID to triple three, triple three!" God almighty. He can't even get that right. New Zealand! Do the right thing. Elect a clown, a dunce, a waste of space, as winner of the 2018 series of Dancing with the Stars.