"In a sense," Marlon Williams says, "I regret every musical decision I've ever made."
It's an odd thing to say given that the music we're talking about is his brilliant doomed confessional Make Way for Love, which he begins touring here next week.
The record rocketed to No 1 and hung around for seven weeks. Critical response was unanimously rapturous, including a five-star review in TimeOut. It only came out in February but if measured by number of spins can already be classed as a familiar old favourite.
This suggests his decision-making process, musically speaking, is right on the money. But regrets, who ain't got a few...
Make Way for Love is an album filled with regret, but also every other emotion that gets muddied into the messiness of a failed romance. There's anger, lies, guilt, jealousy, dark suspicions, doubts and ultimately an acceptance. Famously, it's autobiographical, a direct response to his break-up with musician Aldous Harding.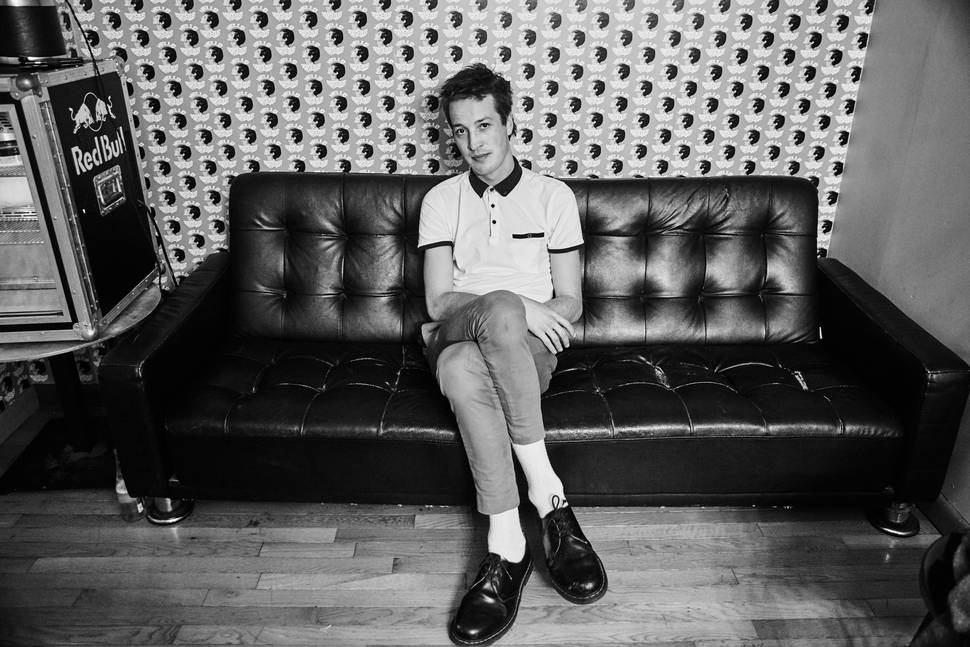 Williams has just woken up in Copenhagen, Denmark when we speak. The previous night he'd played there for the first time and the response "felt positive".
He's sounding a little bleary - it's fairly early at his end of the line - but is in good spirits. So let's take care of that by asking about his recent heartache and emotional pain.
Does performing these songs make you feel like you're constantly reliving the break-up every night?
"I'm just working," he says. "That's how I feel."
Perhaps realising how depressed that sounds, he quickly adds, "I've relatively healed, I'd say."
It's strange to be asking someone you don't know personal questions about their heartache and feelings. These discussions are usually relegated to the fuzzy, inebriated hours of the night and even then only with trusted confidantes.
"Oh, no, it's fine," Williams insists. "For the first time, due to the personal nature of everything, I'm fatalistically resigned to this being what I do," he continues, referring to endlessly talking about his love life in interviews. "If I'm afraid of revealing myself then I'm not taking on the reality of my craft."
The songs on Make Way for Love were all written in a three-week outpouring. The blood from his broken heart spilling on to the floor of his mother's house where he'd hidden away to write, before shipping out to record in sunny California.
"It was a means of coping with a loss. I wasn't quite done with the whole thing," he says. "It was stressed. There was no time to second guess. But it saved me from myself. From getting stuck inside it too much, and maybe preserved some lightness."
Given the subject matter did he manage that?
"Well..." he laughs nervously, "maybe not."
"It was about getting through. And self-exploration. A means of identifying what makes up my personality, both good and bad. An acceptance of the darker parts of my personality. It was a journey through the self, in that sense."
At the end of that introspective journey, was there anything significant he'd learned about himself?
"Nothing particularly explicable or obvious," he answers.
Oh, I say.
"But at the same time, I feel wiser."
Make Way for Love is a departure for Williams. A coming out from the shadows of himself. Previously his songs were steeped in the folk and country traditions of storytelling. The "I" he sang about was never himself. Until now.
"I only realised that once I'd written most of the songs," he says. "I had a dawning realisation of, 'Oh... I'm doing this'. It came late in the piece and by that time it was too late."
In the initial press for the album, he was asked what the songs were about and answered truthfully. Consequently, it was pitched as the other side of Party, Harding's acclaimed 2017 record which was her account of their relationship.
Make Way for Love was positioned as his version of events. This made for compelling features - who doesn't love a good gossip? - but it also meant the album never got a chance to stand alone as its own art.
"Totally," he agrees. "The album's reputation preceded it. If you say, 'this is what it's about,' then people will buy that, yeah. People will largely..." he stops and corrects himself. "I was going to say, 'think what they're told to think', but that's not quite right."
He tries again. "If you talk about an album with a certain rhetoric then it's bound to stay on that path. For me, I know I did it and that's what the album is about so I wasn't conflicted about that."
He may not have been conflicted but Harding has generally stayed away from discussing him in her interviews. Did he tell her he was going to be talking about this stuff?
"No."
A pause.
"Yeah."
A pause.
"That's always been par for the course for us," he decides on, before elaborating.
"We've known each other a long time and it's always been through music so there's an underlying respect for the need and desire to filter that stuff through music. On both sides."
It's a simplistic way to put it but if this is his side of their story, how did he feel listening to Party for the first time, knowing that its more powerful moments were about him?
"Uh... I was with her when she was writing a lot of that stuff so I wasn't... there was nothing too surprising in it," he says. "It was always like I was too close to it for it to have any effect or impact on me. I went into it just trying to enjoy it because it's a beautiful album. I was surprised at my ability to enjoy it for what it is. And I still do."
No impact or effect... I've relatively healed... It's fine...
William's words sound assured when he says them. There's no reason to not believe him. But yet... you can't help but listen to his songs like Can I Call You, Nobody Gets What they Want, Love is a Terrible Thing and wonder.
I leave it there. That's enough talk of the past, let's move on to the now. An unintended byproduct of this public emotional vulnerability coupled with his new-found singledom is that Williams has become something of a heartthrob.
"That... that... that's taken me by... you know..." he stammers. It's the first time he sounds uncertain of how to answer.
"It's certainly not the album of someone who's in that mental space," he laughs. "Yeah... in a sense that's an aspect of the performance. It's a tool of communication so…
"Yeah.
"Whatever.
"I don't mind."
I can sense him squirming from here, so I ask what it is he's wanting to communicate to people listening to his songs. His self-assuredness instantly returns.
"I want them to feel as close to me as possible," he says. "Whether that's through illusion or overcompensating or whatever. Whatever vision they have of me. Whatever it is that they can grab on to."
"That," Williams says, "is what I want."
LOWDOWN:
Who: Marlon Williams
What: Touring New Zealand from next week.
When: Plays Auckland Town Hall Friday 25 and Saturday May 26.