Hoof it to the dinner table
Linda Lang writes: "One of the 90-something residents in our retirement village had enjoyed his dinner the previous night. When asked what he had, he thought long and hard, and then came up with 'sheep's ankles', more commonly known on modern menus as lamb shanks."
Stuck in memory bank
Who remembers the girl with her pot of cold cream? asks Pip Williams of Remuera.
[Jubilantly] "I'm gonna marry Marvin!" [Softly] "Of course Marvin doesn't know it yet - but today's the eighth day of my Pond's 7-day beauty plan ..." Later [ecstatically] "Oh Marvin!! I never dreamed you'd wanna marry me!"
Jingle gold #1
Michael remembers this one also from the 60s - "If your car has a bash or a crash or a smash, get Bainbridge on the line. To repair that smack, get on to Jack at 31429. Jack Bainbridge, quick as the wizard of Oz, will make that car look newer than it was, with paints and colours true, body work gleaming just like new. You'll find Jack Bainbridge easily, right at the back of NAC ..." "Can't remember last week, but remember 50 years ago, depressing!"
Jingle gold #2
"Robin reckons he's never forgotten the Geddes 'Broke My Dentures' jingle but he's got the last line wrong," writes Tony. "Sung by Pat McMinn, it goes 'And the number's 492' not 'his'. McMinn recorded the jingle in 1949 and it became famous, being played on the radio for years afterwards. She was also one of the busiest vocalists in New Zealand entertainment from the late 1930s until the 1950s. She sang with many dance bands and won loads of awards. A big hit for her was Opo the Crazy Dolphin. In 1953 she toured Korea, singing for the Kiwi troops there. She died in Tauranga last month, aged 91."
Tea time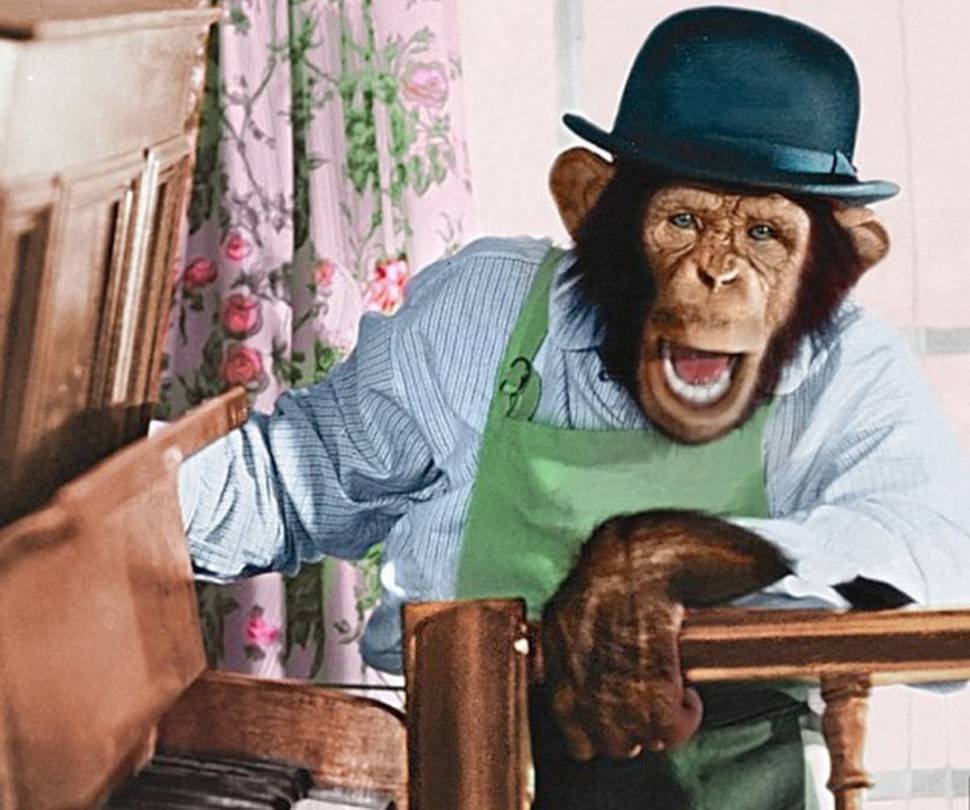 Jeanine Browne remembers the brilliant PG Tips Tea campaign in the 80s featuring monkey furniture movers ..."Cooee Mr Shifter" a lady calls the movers to a cuppa while shifting furniture.
Son: "Dad, Do you know the piano's on my foot?"
Dad: "You hum it son, I'll play it."