BEST LAUGH
Anika Moa Unleashed
(TVNZ OnDemand)
"What do I do?" Anika Moa asks Tom Sainsbury on the phone as she drives out to Paula Bennett's house. "Do I curtsy when I meet her?"
"Yeah, definitely curtsy," the pre-eminent Paula Bennett comedy impersonator confirms, "but don't look her directly in the eyes until she allows it."
Anyone who witnessed one of Moa's home visits on her old chat show All Talk with Anika Moa (all episodes still available online at Maori Television) will know that giving her a series where she goes around to celebrities' houses is an absolute no-brainer.
All Paula Bennett can do is hold on for the 12-and-a-half-minute ride and hope she still has a career left at the end of it.
She does at least manage to get a couple of good jokes of her own in along the way, introducing her guest to the concept of the "Waitakere daiquiri" (rum and coke).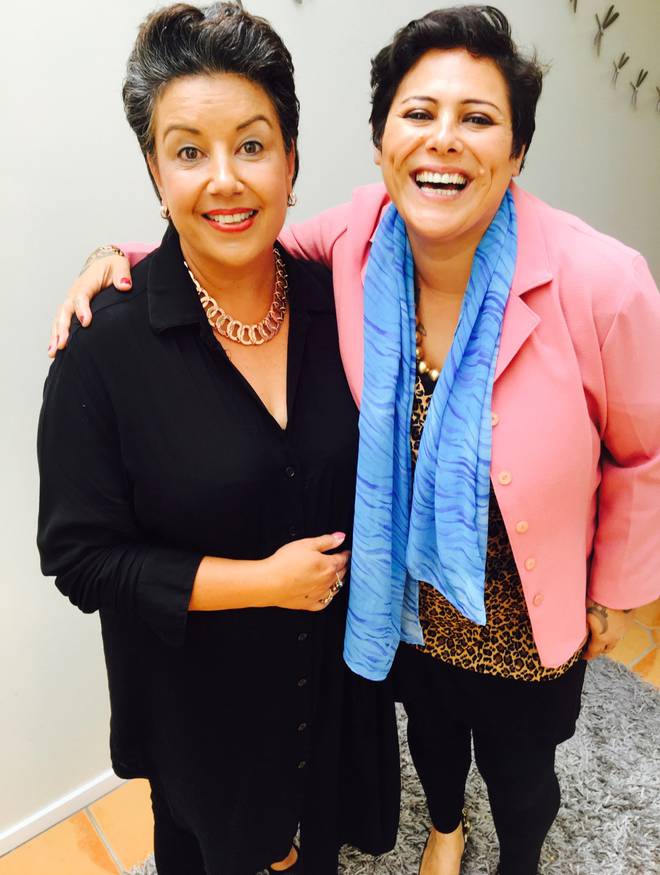 There's also a cooking segment (bacon and egg pie), a makeover segment incorporating some of Bennett's old leopard print numbers and a very weird sketch in which the National Party deputy leader jokes about murdering new party leader Simon Bridges. Obviously a must-watch.
BEST CATCH-UP
Counterpart
(Neon/SoHo, 8.30pm Fridays)
The best new drama on TV right now is four episodes into its first series on SoHo — and if you haven't been watching, it's not too late to jump on the bandwagon. Counterpart is a complex interdimensional spy thriller with a very simple question at its core: what if your life turned out differently?
Howard Silk (J K Simmons) is an unassuming office worker at a mysterious UN spy agency in Berlin. In the first episode it emerges that the big secret being guarded by the agency is a portal to parallel dimension, which was opened in 1987. In this dimension, he has become a special agent whose job it is to "cross over" and bring back inter-dimensional fugitives.
It's one of those rare shows that feels better suited to watching an episode at a time than bingeing them all in one go.
BEST BINGE
Requiem
(Netflix)
Part small-town mystery, part supernatural horror, this six-episode BBC series now streaming on Netflix is just the right length for one or two late-night long weekend binge sessions. The alarmingly blunt-fringed Matilda (Lydia Wilson) is a superstar London cellist whose life is turned on its head when her mum kills herself after being visited by a ghostly presence. The discovery of a shoebox in her mum's bedroom full of paparazzi-style photos of a mystery woman and newspaper clippings about a missing child case from 23 years ago sends Matilda and her mild-mannered muso friend Hal (Joel Fry) on a mission to Wales, and a very haunted-looking mansion.
BEST BAD ROMANTIC COMEDY
A Case of You
(Choice, 8.30pm Saturday)
It's a holiday rule that everyone has to watch at least one romantic comedy this weekend — the more dubious the better. This year, let us consider Choice's offering of 2013's A Case of You.
Set in New York City? Check. An inexplicably strong cast? Check. A romantic plot which, when you think about it, is actually pretty creepy? This one ticks all the boxes.
Justin Long, who also co-wrote the film, stars as a struggling writer called Sam, who falls for Birdie (Evan Rachel Wood), a free-spirited street artist/barista at his local coffee shop. After stalking her on Facebook, he decides the best way to woo the woman of his dreams is to construct a fake persona who likes all the same things she does. Somehow, despite this being the behaviour of a complete psychopath, it works.
BEST FAMILY MOVIE
Zootopia
(TVNZ 2, 7 pm Sunday)
Disney has had a lot of making up to do after inflicting Frozen on unsuspecting parents almost five years ago. To their credit, they've been on a good run of animated movies ever since, from the under-rated Big Hero 6 through to last year's standout Moana. Arriving in the middle of those two was 2016's Zootopia, the best thing they've done since The Lion King.
Young rabbit Judy Hopps (voiced by Ginnifer Goodwin) is a promising young police recruit in bustling animal metropolis of Zootopia. Discriminated against for being a rabbit, she is relegated to parking officer by the police chief (an African buffalo, voiced by Idris Elba). Her big break arrives in the form of a missing persons case, which the chief gives her 48 hours to solve, otherwise she risks losing her job.
With a quick-witted script and well-paced plot, this stands up as a wonderful crime comedy.