Gone to the dogs
"I have just returned to my home in the Waikato after a super Anniversary Weekend staying at our daughter's home in Point Chev," writes Steve. "I did notice a somewhat disconcerting sight while travelling through Herne Bay and Ponsonby on a couple of mornings. Small dogs were smiling while being carried by their grumpy owners. They were carried in the owners' arms and in carry baskets on bikes. Have the dogs got no legs? Have they got distemper? Have the poor little darlings just become another fashion accessory? Here's some free advice ... Let the dogs walk so they don't get fat. Feed them Tux once a day. Give them water in a bowl, in a shady spot. Dogs are outside animals — buy them a kennel. Feel free to call the dog Jess or Rover."
Cyclists vent bigtime
"I have this theory that cycling is as close as a middle-class straight white guy can get to understanding Being Female," tweets Emma Hart @Ghetsuhm. "People have a reckless disregard for your safety, you have to treat everyone like they might hurt you, and if you do get hurt people will blame you for existing ... Oh, all the other 'cyclists' will turn up in a minute to tell me I'm being hideously insensitive." Bel on Wheels adds: "Anytime you appear in the media, they will focus on what you were wearing rather than what you were doing." And if you try to claim any safe space at all you get accused of "car hating", says Mrs Chippy.
What's in a name?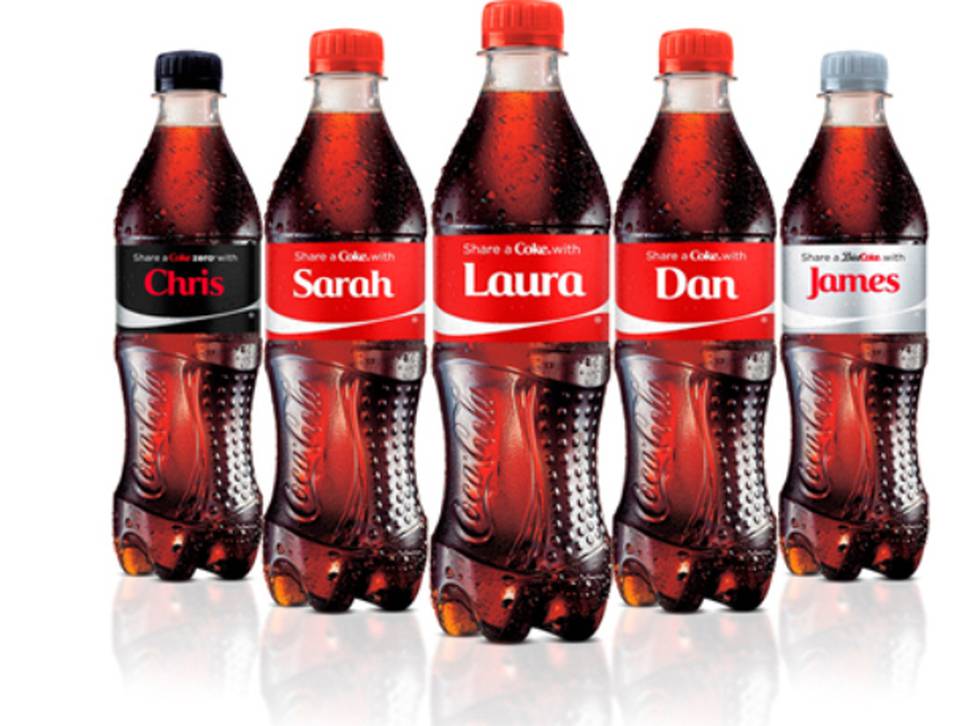 Remember the Share a Coke campaign — where Coca-Cola put people's first names on their bottles like those personalised bedroom plaques in the 70s? This initiative increased Coca-Cola's US sales by more than 2 per cent and reversed 10 years of decline in Coke consumption in the United States.
Pope forthright on 'fake news'
President Donald Trump is forever using the phrase "fake news" to dismiss unflattering stories from news outlets, but Pope Francis defined it more intelligently as "the spreading of disinformation online or in the traditional media. It has to do with false information based on non-existent or distorted data meant to deceive and manipulate the reader". He added, "Spreading fake news can serve to advance specific goals, influence political decisions, and serve economic interests." His example of fake news? The serpent's message to Eve and Adam about the tree of knowledge of good and evil. This example shows that "there is no such thing as harmless disinformation; on the contrary, trusting in falsehood can have dire consequences. Even a seemingly slight distortion of the truth can have dangerous effects." (Via kottke.com)
Tweet genius
Video pick
The mystery basket…
By Australian comedian Troy Kinne.
Got a Sideswipe? Send your pictures, links and anecdotes to Ana at ana.samways@nzherald.co.nz