A reader writes: "I had a conversation with a charming man at the Valley Rd Countdown in Auckland on Sunday — he was on a white Vespa he had bought in Queenstown and had ridden back to Auckland. I drove away on my scooter disappointed that I hadn't had the courage to ask him if he'd like to have a wine (or ride the two scooters off into the sunset.) Maybe if he sees a mention of the meeting in Sideswipe he could contact you?"
Sponge stops wet pants
Only in the best neighbourhoods would you find such cute bus-waiting seats as in Parnell, where an overly considerate person has supplied sponges, attached with cord, to wipe the seats on damp days to make sure residents are not inconvenienced by wet bums.
As Christmas presents go ... crumbs!
A reader writes: "Dental nurses were recognised for their services to schoolchildren via an overwhelming Christmas gift. As employees of Waitemata District Health Board, the nurses received the following email: "Scones were sent out this morning for your teams — the number of scones you receive doesn't necessarily reflect the numbers in your teams. I believe it's half a scone per person". Am sure the new Minister of Health will be impressed by this frugality."
News nostalgia ...
In 1993 a German court ordered that a couple receive a partial refund of the cost of a two-week cruise, since the cruise company hadn't warned them that 500 of the 600 passengers would be Swiss yodel exponents, who would be practising their yodels constantly.
The new plague of summer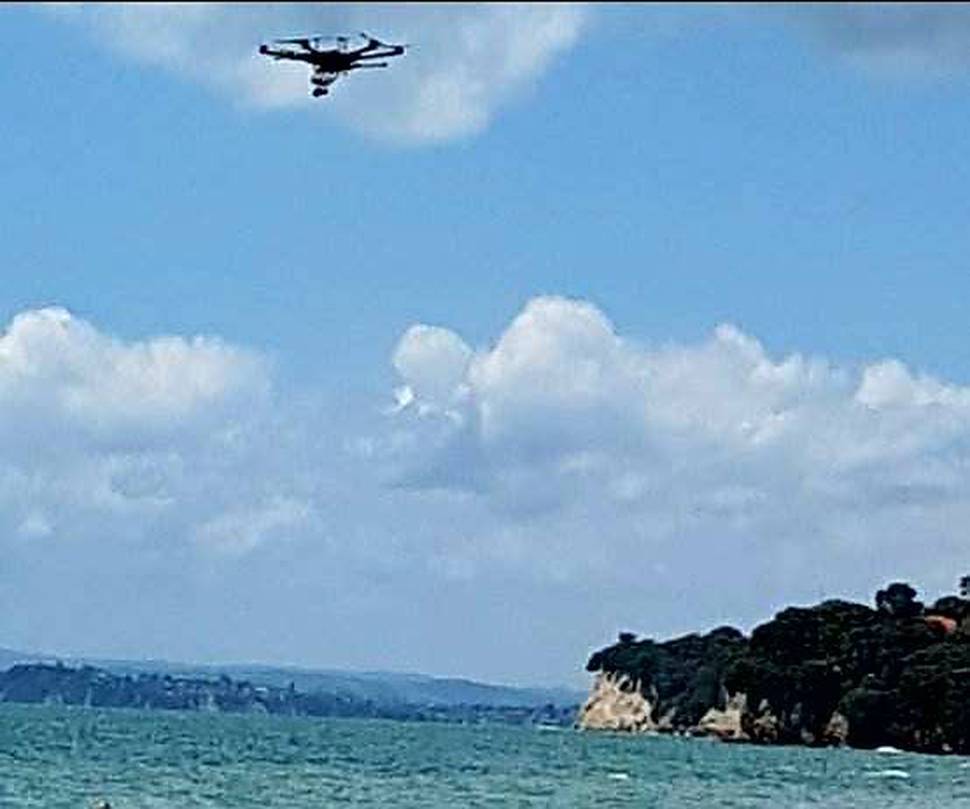 This photograph of a drone — a voyeur's dream — was taken midday Saturday at Takapuna Beach. It was being operated by a person or persons unseen and hovered low, sweeping back and forth along the beach. Is there any way to prevent this gross invasion of privacy?
Give us a bell if you want to be picked up
There's a grim origin for the saying "saved by the bell". When our ancestors realised people were being buried before they had fully expired, they decided to tie a string to the "dead" person's hand, buried him or her, tied the other end of the string to a bell and tied that to a tree branch. If the person revived enough to ring the bell, there would be a rush to dig them up. So some were saved by the bell. (Via antimoon.com).
Elf life
Video pick
The story of a rodent's unrelenting quest for happiness and fulfilment.