The education system in New Zealand is failing, reckons this reader: "There are 279 people on Trade Me who can't spell a word that has already been spelled for them."
Robin censored as too raunchy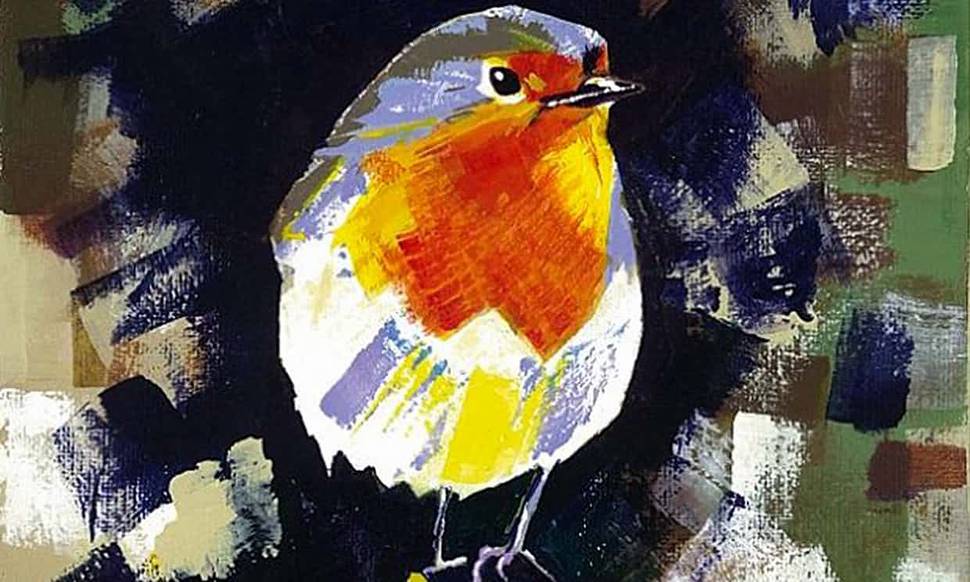 Facebook has blocked the sale of a pack of Christmas cards featuring a robin redbreast because of its "sexual" nature. The artist, Jackie Charley, said she "could not stop laughing" when she discovered the reason why the product was "not approved". The bird, with its distinctive red and orange breast, was one of three designs of animals in the snow for the set. The others were a stag and a squirrel. But Facebook blocked what it perceived as an "adult item" after the artist attempted to upload the image to her Bothycrafts page. Charley said she was sent the message: "It looks like we didn't approve your item because we don't allow the sale of adult items or services (eg, sexual enhancement items or adult videos)." She said: "There's obviously nothing in the images themselves which is inappropriate and the robin card was simply called 'Robin', not 'Robin Redbreast'. (Via The Guardian)

Muddled-up smalltalk
1. At my wife's work Christmas party last year I poured myself a glass of red wine then asked the lady sitting next to me, who I'd never met, if she would like a touch up.
2. One of my nursing school tutors (after a tiring day teaching gynaecology) said she went into the dairy and instead of asking for winegums she requested "20 cents worth of vaginas".
3. I played social mixed-grade basketball with a lovely lady named Naida, nickname Nads. After a particularly nice play on the court I yelled at the top of my lungs, "Go Nads!" Needless to say, the game stopped for a time to wipe the tears of laughter from the court.
Wrong Side of the Street
Fans of The Boss will know this, but ... some people thought the cover was implying Springsteen was urinating on the flag. He denied it: "That was unintentional. We took a lot of different types of pictures, and in the end, the picture of my ass looked better than the picture of my face, that's what went on the cover. I didn't have any secret message. I don't do that very much," he told Rolling Stone magazine in 1984.
News nostalgia - 1987
Quick links
1. Remember this tweet soon after a terror attack on Westminster Bridge earlier this year? It was wisely shared on news sites but has been confirmed as a Russian bot.
2.Epilogues for famous news stories, including "the most dangerous autopsy in history" of former KGB operative Alexander Litvinenko who dies an agonising death after having a cup of tea which was poisoned with a radioactive polonium isotope.
Video Pick
Why old friends matter...