While some TV shows have recently promised that they will stay out of politics during these politically-charged times, "Will & Grace" is going in the opposite direction.
The sitcom, which returned to NBC on Thursday night after a decade-long hiatus, doubled down on the political jokes, mainly aimed at President Trump. The set-up is that Karen (Megan Mullally) is obviously a Trump supporter and best pals with Donald and Melania.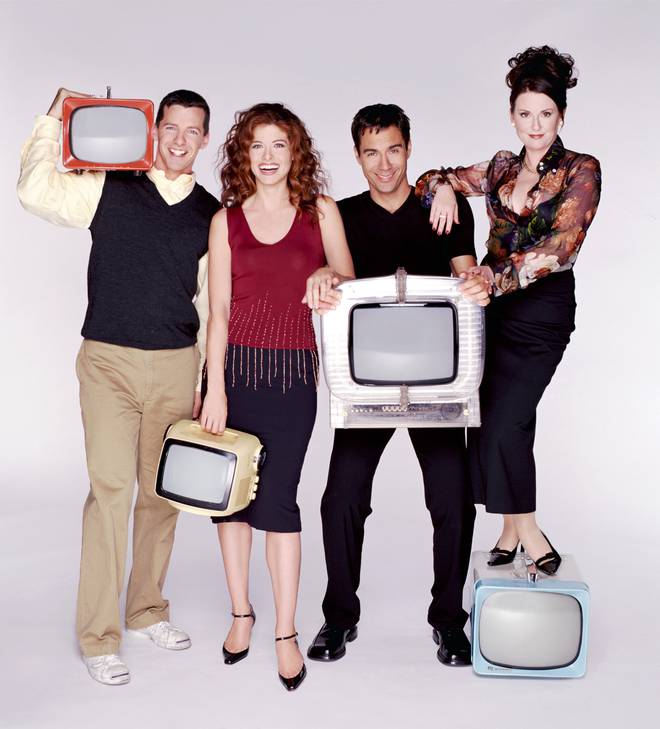 Will (Eric McCormack) and Grace (Debra Messing) are horrified by Trump's presidency. As for Jack (Sean Hayes) ... well, he's too busy flirting with Secret Service agents (all of whom are gay, he says) to weigh in either way.
Despite their different political beliefs, the whole gang winds up at the White House, as Will wants to meet a cute congressman, and Karen lands Grace a gig to redecorate the Oval Office. If you missed the episode - or want to relive it - here are all of the Trump burns in the season premiere:
Karen to Grace: "Melania called me last night after one of her night terrors. She said the hubster's been pouting cause his office is a real dump." (This line may be ripped from the headlines.)
Grace, in the Oval Office: "I am awed by the majesty of this office. Just think of the great minds that sat at this desk, shaped the course of history. (Opens a box on Trump's desk.) A Russian-English dictionary and a fidget spinner."
Grace: "Karen, hand me that curtain swatch. I need to make sure it works with his coloring. (Holds up a Cheetos bag.) Yep, that's the one."
Congressman (Eddie Matos) to his assistant: "Page, please give Mr. Truman a tour of the West Wing."
Page (Kate Micucci): "Oh, congressman, before I give anyone a tour of the West Wing there's a security protocol that I have to - oh, what the hell, rules don't mean anything in this place anymore."
Page: "We'll start in the Oval Office, but you should know, the owner's got someone in there redecorating."
Will: "The owner?"
Page: "There's a lot of new words they want us to use."
Will: "Redecorating for this president? What desperate fool would take that job? It's just going to be redone in a year."
Secret Service agent (Kyle Bornheimer) to Jack: "My job's gotten a lot easier. The nutjobs we protected the last president from are this guy's biggest supporters."
Page to Will: "Welcome to the Oval Office. The owner would like you to know it's the best Oval Office you'll ever see. It's tremendous."
Page, seeing Will and Grace argue: "I can't watch another husband and wife fight in this office."
After Will and Grace get ejected from the White House and she loses the Oval Office redecorating job, Grace admits that she made one small change: The camera then pans to a red hat near Trump's desk, which reads "Make America Gay Again."