If you tuned into New Zealand's latest reality TV offering hoping for drama and scandal, Married at First Sight would've been a disappointment.
For once, these reality "contestants" are all surprisingly earnest and genuinely looking to make a go of their marriages so the first episode's proceedings were reasonably tame and full of warm fuzzies.
Which is lovely if you were tuning in to see a genuine love story or two. But if you were tuning in for unnecessary drama you got lucky - thanks to Clare's daughter Rebecca.
Rebecca unwittingly made herself the most dramatic person on the show due to her over-protectiveness of her 51-year-old mother, dropping warnings like "don't mess around with my mum" wherever possible.
When Clare announced her impending marriage, Rebecca - despite being the one who helped her mum enter - broke down and stormed outside crying at the mere thought of it.
Then, later in the episode, she threw a major adult tantrum when her new step-dad "wouldn't talk to her" (despite the fact she kept turning her back to him and being as unapproachable as she could).
"No one's asked me if I'm okay," she cried. "He hasn't even talked to me."
She then took off to the bathroom crying and only calmed down when her mum said: "maybe he's finding you a bit standoffish because he can feel your energy", to which she replied: "Am I that bad?"
All was soon righted when Clare's new hubby Dominic finally had a wee chat with Rebecca, which was lucky because the newlyweds were getting along swimmingly, even smooching pretty heavily back at the hotel room.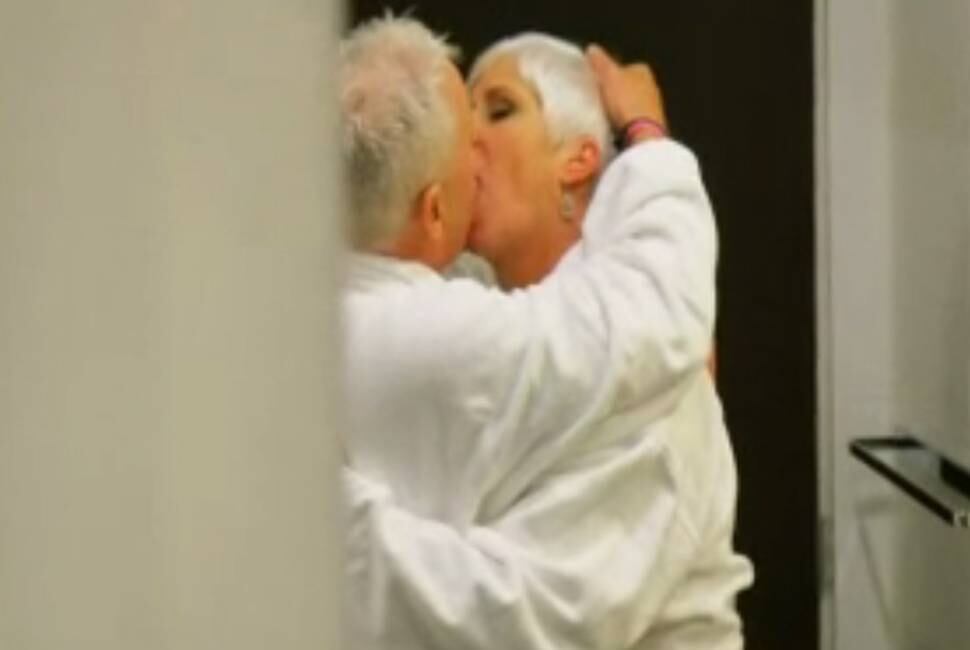 Aside from the tantrum, MAFS went swimmingly and the Kiwi way of doing things shone through, particularly in contestant Luke, who kept a beer on hand and dealt with awkwardness by making even more awkward jokes.
He described the ring as "pretty schnazzy", his tie as "not too bad", and when the nerves finally hit he just said, "ooh crikey".
The only slip up was when Luke's bride Lacey asked him to rate her out of 10 and he foolishly answered "7.2".
He also let his bride fall over during the photoshoot so he could burp.
He's going to be one to watch, for sure.