Video game animators are usually locked in a battle of graphical grunt, trying to outdo each other with superior styles and stunning scenery.
Not in Cuphead.
For the long-awaited Xbox One game, animators at StudioMDHR looked back. Way back. Decades back.
How far back? We're talking about the 1930s.
"We basically dissected cartoons as part of our research. We wanted the visual inconsistencies and subtle variance," says Cuphead's producer and inking artist Maja Moldenhauer.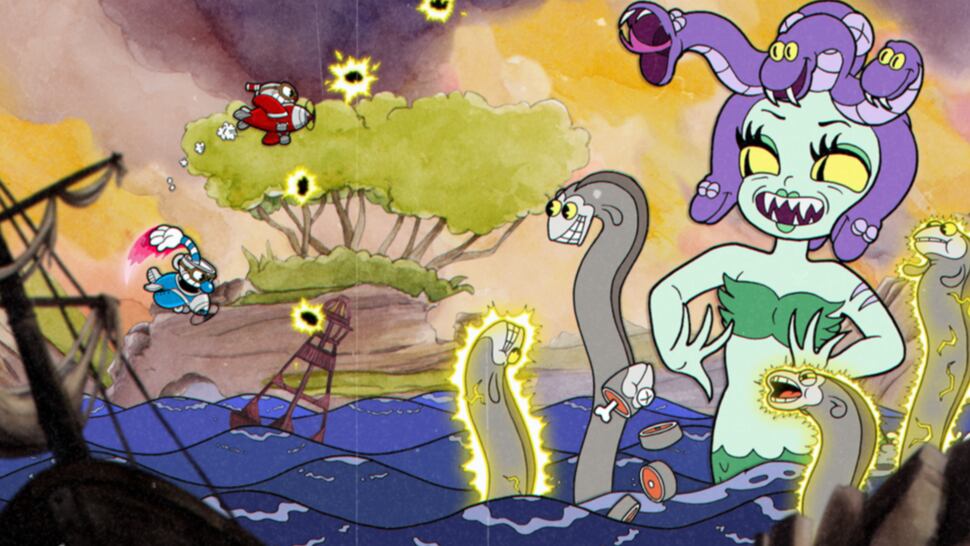 She cites Fleischer Studios' Swing you Sinners as their main source of inspiration for Cuphead, an old-school platformer that comes complete with a soundtrack full of authentic big band jazz.
"We looked at how they would loop animations, how many frames they'd use for certain movements. We also studied backgrounds in great detail ... all the way down to studying pupil style and the frequency of the blinks."
Recently released on Xbox One, Cuphead has been praised for its graphical style, gameplay and music, with GameSpot saying: "It's beautiful to look at, and with a pitch-perfect soundtrack."
To get Cuphead's look and feel, Moldenhauer says they didn't just copy the style of 1930s animators - they used the same animation techniques.
Yes, every single scene in Cuphead has been hand-drawn.
"There was no better way to capture the look from that era of animation than to replicate it," she says.
"Every single frame of animation is drawn on paper in an effort to really capture the charm, movement, and variance that comes out of human flaw.
"There really is something beautiful to it."
Work first started on Cuphead in 2010, and while it was unveiled at E3 in 2014, it was only about 40 per cent complete.
The last three years have been spent finessing - and Moldenhauer says they were okay with taking their time to get things right.
"We never compromised vision in the interest of time ... we would take however long it needed to finalise a great look before moving forward," explains Moldenhauer.
"We also spent an obscene amount of time fine-tuning gameplay to ensure it was precise and responsive."
Despite the long wait, Moldenhauer says StudioMDHR is proud of their results - and Cuphead's reviews seem to prove it, with IGN calling every scene "a masterwork".
"When we set out to do this we weren't sure how responsive people would be to this type of game, married with this aesthetic," says Moldenhauer.
"Cuphead is exactly what our wildest dreams imagined it would be."
* Cuphead is out now on the Xbox One.</strong>