Critics are falling over themselves with praise for Dunkirk, Christopher Nolan's epic new war movie.
Many say it might be the Batman director's best yet.
The film, which launches in theatres here this Thursday, is a cinematic retelling of a World War II event in which Allied forces were trapped on a beach in Dunkirk then rescued by civilian ships.
It stars Harry Styles, Tom Hardy and Jack Lowden, and is Nolan's first film since three excellent Batman movies and 2014's epic space opera Interstellar.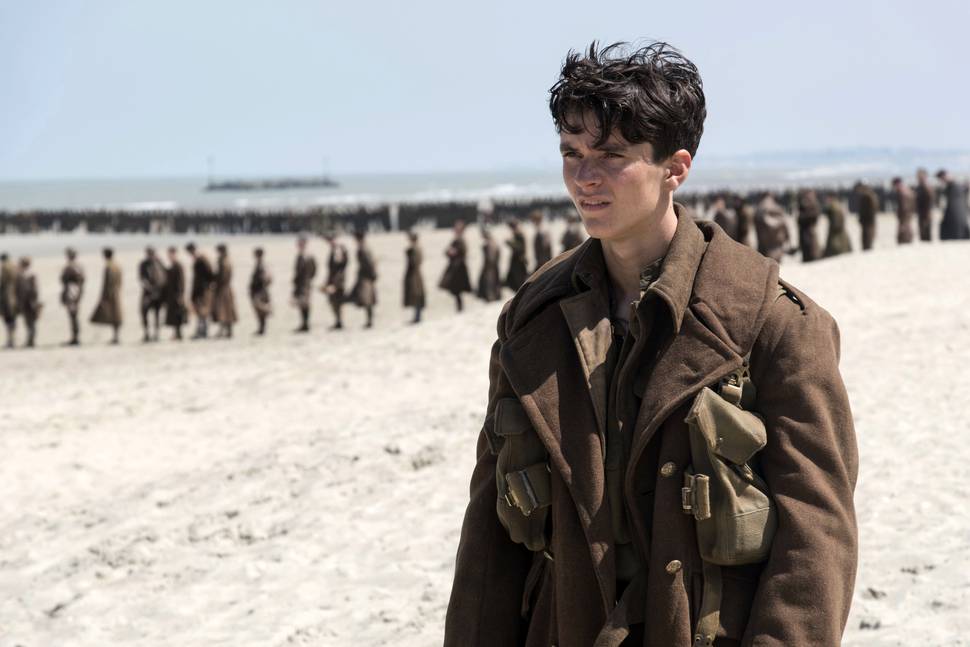 If you're wondering if it can live up to Nolan's legacy, don't worry, it can.
After 40 reviews, Rotten Tomatoes has given Dunkirk a whopping 98 per cent approval rating.
Here's what critics are saying about it.
"Nolan has crafted a tight, gripping, deeply involving and unforgettable film that ranks about the best war movies of the decade."
-Richard Roeper, Chicago Sun-Times
"Christopher Nolan's epic isn't just the best film of his career, but one of the best war movies in decades."
-Joanna Langfield, The Movie Minute
"Sensational in every sense of the word; it aims for both the heart and the head, to be sure, but arrives there via the central nervous system."
-Alonso Duralde, TheWrap
"This is Nolan's finest film to date, an immersive and emotional masterpiece and a superb return to form."
-Chris Hunneysett, Daily Mirror
"Effectively one enormous, stunningly rendered and thunderously intense set-piece stretched to feature-length, Dunkirk thrusts you into a pressure cooker and slams the lid on."
-Nick De Semlyen, Empire Magazine
"The nerve-racking war thriller Dunkirk is the movie Christopher Nolan's entire career has been building up to, in ways that even he may not have realized."
-Bilge Ebiri, Village Voice
DID YOU KNOW...
In a bid to make the film look as "real" as possible, Nolan used a real-life naval destroyer instead of CGI. He also used cardboard cut-outs of soldiers and vehicles in battle scenes.