For director Roger Donaldson the Bruce McLaren story has a personal significance.
"As a young teenager I saw Bruce driving twice," he says down the line from Los Angeles. "First in Australia and then in New Zealand. Back in the 60s he was one of the major stars of the automotive scene and I was passionate about motor racing, so for me making this documentary was a connection with my younger days."
We're talking about his new feature-length documentary, simply titled McLaren, which tells the story of the Kiwi motorsport legend.
"One of the reasons to make this film was because everyone's heard of McLaren cars - if they know anything about auto sports or fast cars," he explains. "But if you asked most people, New Zealanders included, 'do you know why it's called a McLaren and do you realise the logo of the McLaren Car Company is a kiwi?'. They'd go 'you've gotta be joking,'. But it all started in New Zealand."
From humble beginnings winning a simple hill-climb race in Auckland aged 15, to founding one of the most successful Formula 1 racing teams of all time, Bruce McLaren's story is simply sensational.
Back then race car drivers were rock stars and McLaren was one of its biggest headliners. Speed thrills and it was hugely glamorous but it carried the ultimate risk.
"The big difference between then and now is back then it was incredibly dangerous," Donaldson says. "It's still dangerous and you've got to be very skilled and talented to be any good, but back then not only did you have to be skilled and talented you also had to be invincible. Many of these guys came to horrific ends in their cars. It was dangerous. Really dangerous. Maybe that was part of the reason people wanted to see it."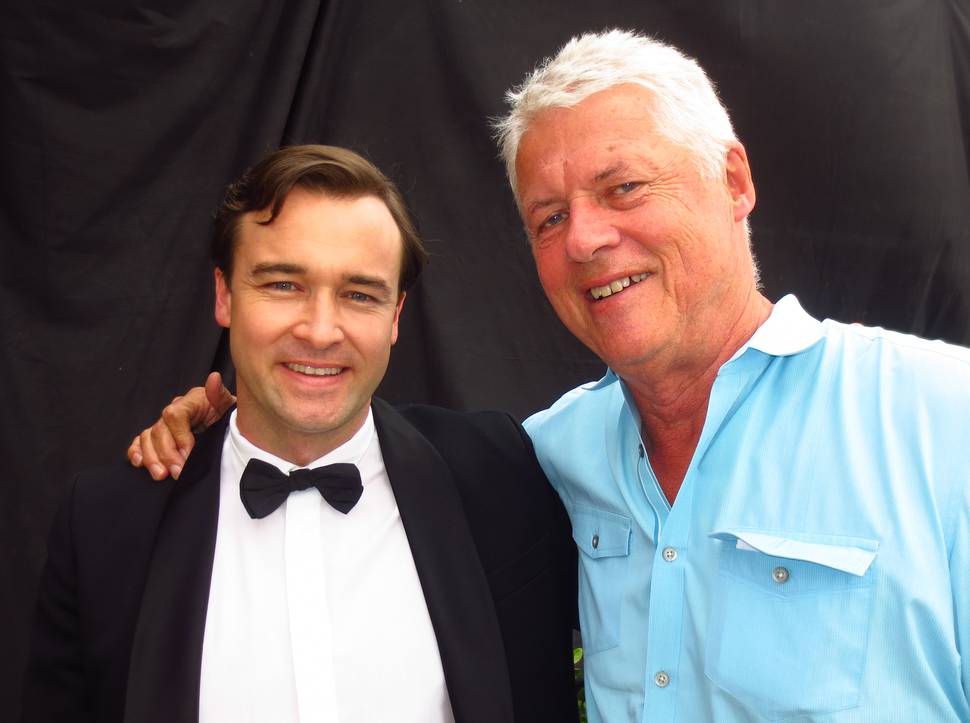 Donaldson is one of our most successful directors with a filmography packed with local and international classics and box-office blockbusters; Sleeping Dogs, Smash Place, Cocktail, Species, Dante's Peak and, of course, The World's Fastest Indian are just a few highlights from a career that stretches back to 1977.
But his love of motorsport predates even that.
"My dad, he was crazy about cars. My grandfather also was crazy about cars. They passed the bug on to me but none of my kids have any interest whatsoever in cars," he adds, laughing.
Even though McLaren's life story is superb material for a feature re-enactment, a young Kiwi lad overcoming a severe childhood illness and all odds to become a motorsport icon both on and off the track before dying in his prime in a tragic accident while testing a new race car, Donaldson says the idea of a fictionalised account never came up. And if it had, it wouldn't have held much appeal.
"I was approached to do a documentary so there was never any discussion about it being anything other than a documentary. I felt challenged to do something different. I wasn't interested in doing another version of The World's Fastest Indian and this story felt bigger. And to meet the real people who I'd seen when I was standing on the edge of the racetrack as a young boy and watched going by too fast ... people like Stirling Moss and Mario Andretti, these icons of 60s auto racing. There was a lot that appealed to me."
One of the challenges of putting the film together, he says, was finding the footage.
"The real backbone of the film are the home movies we had access to. Most of it is people's home movies. As it got into the 70s, television became more a part of motor racing."
This means McLaren is full of rare and never-seen-before footage. But these home videos put you in unique positions, offering views you don't usually see in motorsport. One particularly thrilling sequence in the film didn't actually have any video footage available. But with clever use of still photos and a pumping, adrenaline-fuelled tune the race springs to life.
"You can't underestimate the impact a great score has," Donaldson smiles knowingly. "Music is such an important part of any movie."
The documentary presents McLaren as not just a true patriot ("He loved New Zealand, you can see he's always flying his New Zealand flag.") but also a natural leader, who inspired his team to greatness before his fatal accident.
"It's such tragic story," Donaldson says. "But this was a guy who loved being behind the wheel and was an incredible driver. He died doing what he loved. Going fast and testing cars."
"The family trusted me with some very personal stuff and then people trusted me with some very personal insight into how they felt about Bruce. These are people who had never spoken publically ever about Bruce, especially not about the day that he died," Donaldson says.
"These people were prepared to open up and let me into the depths of their feelings about Bruce and what he meant to them personally. I think that's ultimately why the movie has some real emotional impact to it because you realise how much he meant to these people. When these guys were telling me their stories I was in tears listening to them. It meant a lot to me to get these guys to tell me their stories.
"It's not just a car with four wheels, the McLaren, this is who McLaren was."

LOWDOWN
Who: Director Roger Donaldson
What: McLaren, the new documentary on Kiwi motorsport legend Bruce McLaren
When: In cinemas next Thursday