Colin Farrell has opened up to Ellen about a manscaping mishap he suffered when he was filming his first American movie.
The actor recounted the tale to the talk show host which took place in 2000 as he was working on a film called Tigerland.
READ MORE:
• Lorde's big babysitting fail
• Hauraki's Matt and Jerry are being humiliated
"There was a sex scene in it, and I was very nervous because I'd never done a sex scene," Farrell said.
"I went up to the director, Joel Schumacher, and I had a dressing gown on and nothing underneath. I was obviously so nervous that I lost my mind for a second because I opened my dress and I said, 'Is it a bit...?' Because, like most men, I had what you could refer to as 'retro bush.'"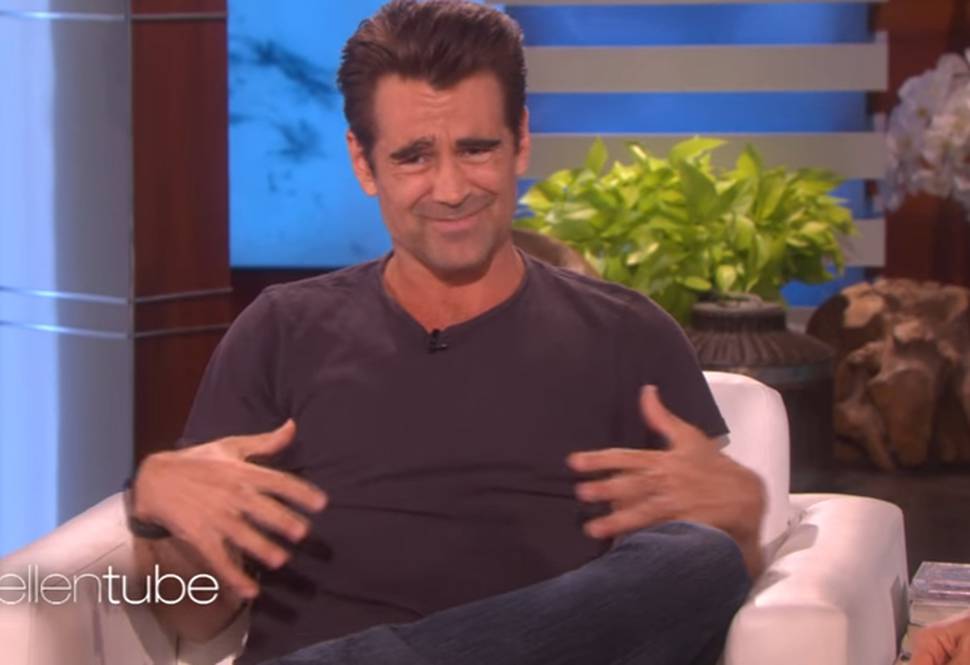 Schumacher was slightly taken aback so Farrell went to the hair and makeup department, borrowed a beard trimmer and got to work.
"I went into my trailer, I got a bin and I put it [below his groin]," he told Ellen.
"I was nervous and I trimmed the right side a little bit, and obviously I had to match it, so I trimmed the left. But I overshot the mark by a little bit, so I had to get back in and approach the right again.
"I overshot that, and at this stage, I was sweating. I went back in and reapproached the landing on the left, and then I looked down and I had a little landing strip - a lovely, lovely little landing strip."