Water woes
"During the recent water crisis I had quite a saga with Watercare over a leak that was finally identified as being in our mains supply after the meter," writes a reader. "As our meter is one of three right next to each other their initial cursory investigations were inadequate. Finally they got in the correct subcontractor to clearly identify where the leak was coming from.
"After spending $1800 on repairing the leak I applied for the leak refund scheme, only to have multiple emails from them stating 'if you had a leak then it will be obvious through an increased next bill'. This at a time when they were exhorting us to save water, which we had done. Indeed our next bill is lower than our last. After further emails they offered $23 towards my plumber's bill - this wouldn't even cover the plumber's callout fee."
Noisy neighbour gets taste of his own medicine
Fed up with the constant noise made by his upstairs neighbours, a man in China got his revenge by buying a device known as a "building shaker" online. After the diplomatic approach failed, the man went online and bought the tool, which pounds on the wall or ceiling and is marketed as the perfect way to get back at noisy neighbours.
Most models can connect to your smartphone so you can turn them on while you are away. Which is exactly what this guy did ... he turned on the building shaker at 8pm on Friday just before leaving his apartment for the weekend. (Via TOMO News)
Dry doctor humour
1.
Kevin writes: "With my 75th birthday coming up I had to have a medical to keep my heavy traffic driver's licence. The doctor asked the usual questions: Diabetes? No. Heart attack? No. Any psychological problems? "Dunno, you should ask my friends," I said. Without lifting her eyes from the form she replied, "You've got friends?"
2. "I've seen a plethora of doctors over the years, partly because I was born with a dislocated hip that wasn't detected until I was 2 years old in 1950," writes Michael Cosgrove of Mangere Bridge. "I spent a year in Dunedin Hospital while things were sorted out. When I was older the orthopaedic specialist said to me: 'Michael, you'll never be an All Black.' The guy could have thrust a dagger through my heart."
Name game for new junction
"Of new names being suggested for the new junction, my vote would be for 'Spag West'," writes Glenda Dykes of Red Beach. "Short, to the point, and everyone local would know where you meant. Anything longer than two syllables is dead before kickoff."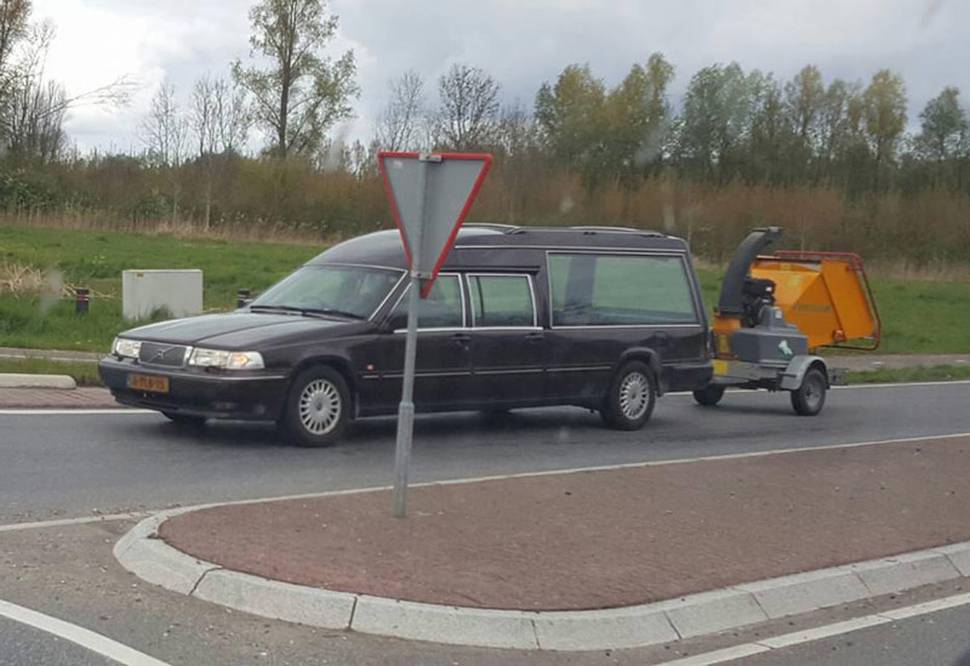 In case you missed it:
. Baby spiders spin thin strands of web to help them float in the air and disperse to higher ground during flooding. So it's possible that after Cyclone Cook the flooding in eastern Papamoa caused all the spiders to congregate on the evacuation mound.
Social media: The tweet with the world record for the most retweets (Ellen's Oscar night star-studded selfie ) might be beaten by some guy trying to get a year's supply of chicken nuggets, gratis...

Video: The nightmare of colleagues...