The Pacific is so hot internationally right now, with Disney's Moana taking the cultures and traditions of our island neighbours to the world. But right here in Auckland, the largest Polynesian city in the world, we've always known Pasifika is cool - and this weekend our very own festival is celebrating it in all its diversity.
The Pasifika festival is celebrating its quarter-century this year, once again transforming Western Springs into its own "atoll", the lake surrounded by "villages" representing 11 different island cultures: Cook Islands, Fiji, Niue, Hawaii, Kiribati, Samoa, Tahiti, Tuvalu, Tonga, Tokelau and of course New Zealand.
Large and enthusiastic crowds are expected to enjoy food, entertainment, cultural displays and the camaraderie of island communities coming together to express their pride in their origins. Auckland councillor Alf Filipaina, of Maori and Samoan descent, has been involved for more than 15 years, and is passionate about the event.
"It's just got bigger and bigger," he says. "Once the village concept started [in 1998] it was just amazing to see how all the Pacific communities got more involved - it allowed them to highlight their cultures."
Filipaina says the event is pan-Pacific: "Melanesia, Micronesia, Polynesia - it enables our communities to say 'here we are'. But it's not just for our community, but to highlight our culture to all New Zealanders and visitors. It's sharing it with everybody, which is so cool."
Filipaina says one of the highlights for him this weekend will be the entertainment showcase (from 4"6pm on Saturday at the Samoan village), featuring the all-female contemporary dance group Ura Tabu Dance Company and vocal harmony group Resonate, who have gained online fame for their mash-up of Moana songs. Then on Sunday morning, he'll be heading for the choral celebration at the Fijian village.
So what else does Pasifika have to offer, whether you're a long-term stalwart or a first-timer? Here's a section of what's going on at the different villages: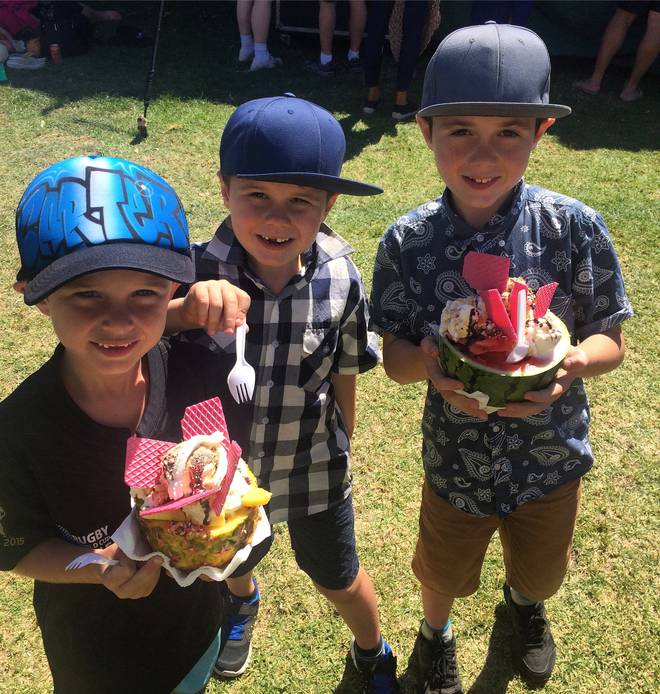 Tuvalu
Food is an important part of Pacific life, and the Tuvalu village will demonstrate the art of making the dessert fekei. There will also be performances of fatele, a traditional dance, by Nukulaelae Islanders, and demonstrations of the weaving of baskets and plates.
Aotearoa
New Zealand is just one big Pacific island (or archipelago), and the Aotearoa village features performances from South Auckland Poets, MC Kenny Slade, the singer/songwriter Mihirangi - who is known as "the queen of loops" - and Riqi Harawira, who fuses elements of traditional Maori music with folk, reggae, funk and rock.
Fiji
The Fijian village will be holding traditional Melanesian tattooing workshops - and face painting for those too young to commit to ink. The village will also be the host of the choral celebration featuring Resonate on Sunday morning, followed by a gospel programme, as well as a wide range of dance performances on the Saturday.
Kiribati
Climate change is an important issue for Kiribati, and its village will host a presentation on the topic on Saturday. On a lighter note, there will also be games, dancing and musical entertainment and an introduction to traditional dancing costumes.
Cook Islands
Dance will be taken to a competitive level at the Cook Islands village, with a kids and village dance-off. The winners of the Pak 'N Save Ultimate Kaimaster competition will also be announced here, after the judges have sampled more than 50 dishes created by Pasifika food stallholders, with points being awarded for using traditional techniques to create healthy, authentic Pacific Island food.