Chelsie Preston Crayford talks to Kim Knight about being back on screen, 18 months after the moment that changed her life forever.
The suburbs sound like scaffolding. The metal-on-metal clang of transformation from state house to family ownership. Lawns laid, paint stripped, smoothie-makers at the ready.
"Would you like one?" asks Chelsie Preston Crayford, whizzing up something green in the kitchen.
Domestic goddess with bare feet on a wooden floor. She chews the inside of her mouth contemplatively while she talks. Scoops Fig the cat off the table; scoops Olive the child into going-out mode.
"Mum's taking her," she explains. Gaylene Preston, famous film-maker, mother and grandmother sits down. Asks: "Have you seen Postcards from the Edge? The daughter is an actor and the mother takes over ... "
The actor-daughter smiles and steers her mother towards the door.
Parenthood preoccupies this interview. It's the subject of Preston Crayford's new movie; it is also her new reality. "Olive was born really sick," she says. "Really, really sick."
Preston Crayford was the actor Australia had named most outstanding new talent for her role in Underbelly: Razor and best supporting actress for The Code. She was working on feature films in India and Otago, thinking about directing and writing and suddenly her "what next" was a pregnancy. "Fairly haphazardly planned ... a welcome surprise". Preston Crayford is happy and healthy, the birth is natural, everything is perfect.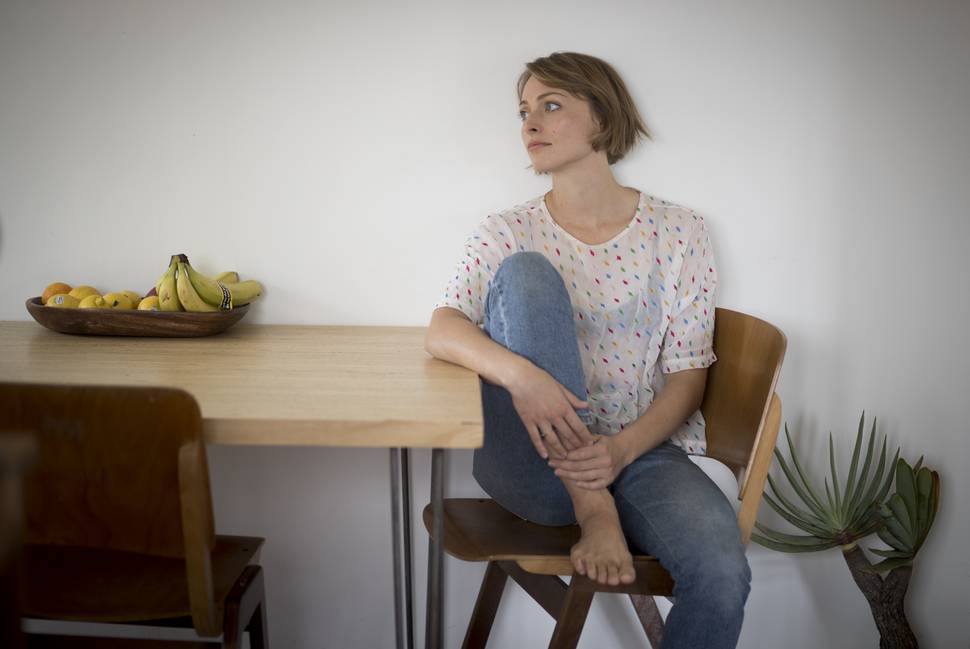 Five hours after she is born, Olive has her first seizure. She continues to seize every few hours. Preston Crayford and her partner Ray Edwards are told, that based on her brain activity, it is highly likely Olive will be profoundly disabled; that it is possible she might not survive.
That's Olive who met Weekend at the front door, chatty and charming, grabbing legs and bracelets. She is active, able and completely developmentally normal. Eighteen months on and there is a diagnosis - a rare and relatively unknown mutation of the KCNQ2 gene - and a treatment plan. At this house in the suburbs, her family is finally breathing out.
"For the past year and a bit, I just really shut up shop and didn't want to do anything else, and couldn't do anything else," says Preston Crayford. "When you're faced with a life-and-death situation like that ... I remember from hospital thinking about being on a film set and thinking how absurd and trivial it was. And I really couldn't imagine myself in that environment again. You realise your privilege and all the things you're taking for granted. You realise using the word 'normal' is a privilege."
The movie that's releasing next month was shot before all of this happened. Beyond the Known World is the story of a divorced couple (played by David Wenham and Sia Trokenheim) who travel from New Zealand to India to find their daughter, who has disappeared from the international community of stoners and seekers who live in Manali.
Preston Crayford plays Astrid, the dreadlocked Danish backpacker who knew the missing Kiwi; who lives on a spectrum between free-spirit and lost soul. Preston Crayford lived in India for a month making the film. Her first scene is at a communal, open-air laundry, surrounded by real-life locals.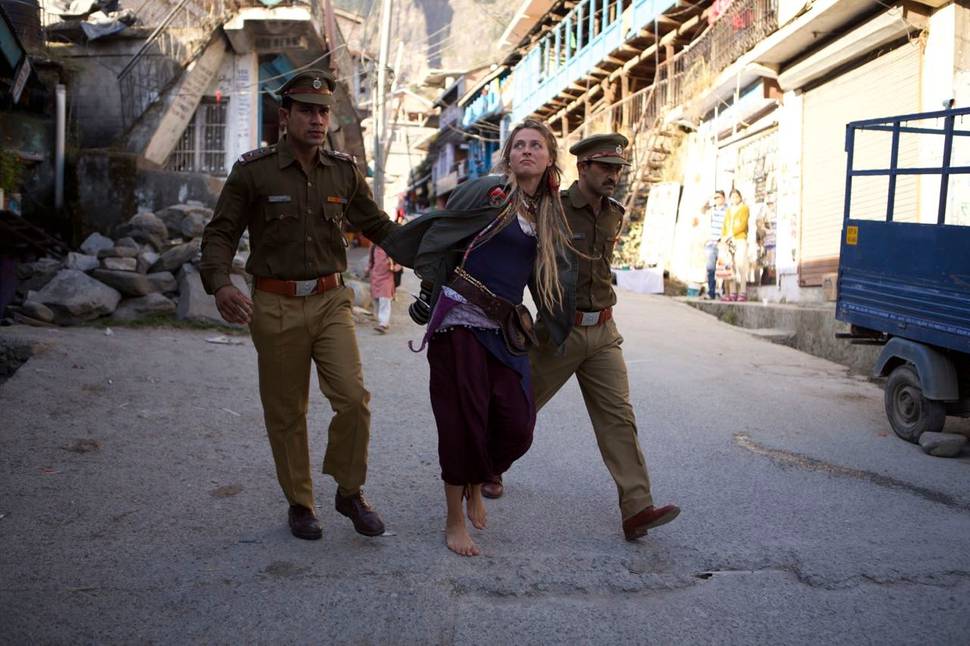 "They didn't think I was doing it very well. They took my clothes and wanted to do it for me. They're locals, everything in the movie is like that because you really couldn't orchestrate it. It was extremely hard, it was gruelling for the crew, often you're in this tiny, narrow street with cars - it's the way it looks!"
Culture shock?
"What was interesting although was, I noticed people seeming happier. I wouldn't want to go down that cliched route of like 'the poor are happier' from my privileged position, but, you know, I think it can be a part of life, being simpler and being more connected to each other and having less privacy and having less individuality is like - yeah, it's not as lonely a way to live, I suppose."
Preston Crayford was 4 when her parents separated. Her musician father Jonathan Crayford moved to New York when she was 6 (they stayed close via long phone conversations and yearly visits), and she was raised in the city of Wellington by a village of extended family.
"Mum said to me once, 'there's you and there's film-making, and you've always come first - but only just'."
In Wellington: "You can't walk down the street without seeing lots of people you know, which now I love and value, but I suppose there's a moment, a coming of age, where you don't want to be defined by all the people who know you so well. You want to break out of people's expectations and find out what you are for yourself."
There was a geographical break (Auckland, Australia and the United States) but, also, a redefining of boundaries and relationships.
"There are so many wonderful things, of course, about growing up with parents who are really engaged as artists and engaged in that world. Obviously, for a long time, I struggled with the feeling of 'oh, I just walked into this, do I deserve to be here' and then there was a period of figuring out, 'well, what is my voice that isn't my mum's voice or my dad's voice?' - both of which are loud, forceful voices."
Working on Underbelly gave her fame in Australia but it was also "one of the loneliest times in my life".
"I lived with my aunty, which was awesome, but I suppose I was just more alone than I'd ever been. I went to drama school in Wellington, so I didn't leave my friends behind, and I didn't leave my family behind.
"I'm a really family-orientated person. I love them, my family, I'm very close to them, and my partner's the same . . . "
After Australia: "I continued to travel and live overseas for a little while and I started doing trips to America. I moved around and I was quite transient for quite a few years. And all the while, I suppose, I was having this quite slow conversation with myself: What do I want here? Am I prepared to not be around the people I care about in order to crack this? Does it have to be one or the other?"
Preston Crayford was an actor before she knew she wanted to be one, a 4-year-old starring in a water safety commercial.
"My parents exploited me," she jokes. Then admits, "Olive has actually already done two commercials . . . "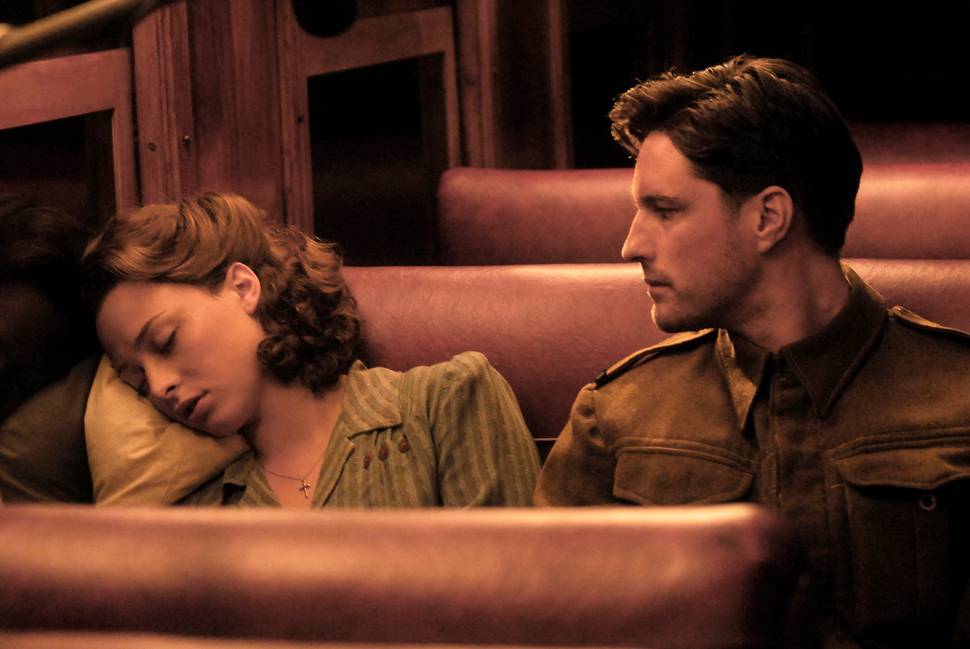 Preston Crayford went on to teen roles with production company Cloud Nine, out of the capital's Avalon Studios, then drama school proper at Toi Whakaari. Film credits extend to Taika Waititi's Eagle vs Shark, Anthony McCarten's Show of Hands and her mother's Home by Christmas (she worked with Preston again in the mini-series Hope and Wire). In Melbourne there was a project with primary school friend Sylvia Varnham O'Reagan, co-writing, directing and starring in Here Now, a Gen-Y gem of a short film. Beyond the Known World was one of two Indian projects she worked on. Acting, says Preston Crayford, is what she knows and likes, "but it's also now my job ... I found myself on this path and it's a good way to make a living and it really just sort of happened."
There's a faint tattoo of a moon on her wrist. It helps remind her why she does this.
"I heard this story. I think it's an ancient Japanese theatre proverb. Two actors come on stage, and they have the job of pointing to the moon. The first actor points and everybody claps and goes crazy - 'did you see the way he pointed, he is amazing ...'
"The second actor comes out, points to the moon - and everybody looks at the moon. The point is to illuminate what you're trying to illuminate and to be considered good at that. To shine a light on what you're trying to shine a light on."
If your end goal is the way you look when you're doing something, then, she says, that's the opposite of freedom.
"It has been," says Preston Crayford, chewing her mouth again, carving out her careful sentences, "a journey of figuring out who I am amongst all of this. I think - it's going to sound cliche - but I feel very in-my-skin these days. I feel more myself than ever. I think a lot of that has to do with becoming a mum, and our experience with Olive. I think I shed a lot of layers. I really had to meet myself and rely on myself. And I had to grow up, I guess."
You can't predict how you'll react when you're given a worst-case scenario. Preston Crayford says she "really proud" of herself and her whanau.
"We really came to the party. You can act out, because of your fear, which is very real, or you can rise above it and work towards meeting it consciously. In a way, it has informed the way I would like to live for the rest of my life."
She's ready now, to work again. More than that, she's realised she likes this work.
Beyond the Known World opens April 20. After that, she'll be seen in Jackie van Beek's The Inland Road. Her first official post-baby acting project was The Hugh Hefner Story, filmed here last year. She plays the Playboy founder's personal assistant. Raise an eyebrow but Preston Crayford says when she was sent the audition material everything fell into place.
"It was the first audition [after Olive] where I thought 'I want to do this'. It was the one female character that didn't have to take her clothes off, or be sexualised and also the timing was really great. And we needed money. I was like, 'yep, everything works for me and my family, so I'm going to do this' ... and I had a ball. I had the best time."
Before Olive, she says, "I did reach a point where I was quite jaded. I think that's just from kind of doing whatever. But then I'm not somebody that has like a tonne of choices. I'm not like an A-lister, and I live in New Zealand. If you want to operate that way, it can mean that things get quiet."
The big question, she says, is whether you can have a fulfilling and exciting creative life and an exciting and fulfilling family life.
"I don't want to choose one over the other. That's the pursuit I'm always on."
She's 29 now. Looking towards more acting, and hopefully more directing and writing. She wrote and, with assistance from her partner, friends and family, recorded a song about her baby's beginnings and would like to explore more music projects.
"It felt really good to make this painful experience into something tangible that had beauty and acknowledge the beauty in the whole experience. I've had a big break, and I've had a chance to re-set my values and my wants ... it feels really good to be keen again."
Lowdown
Beyond the Known World
opens on April 20.