Karl Puschmann puts Nintendo's new two-in-one console to the test.
What is it?
Nintendo's snazzy new fun machine. If there's one thing Ninty loves it's their gimmicks and the Switch is no exception.
While their previous consoles introduced controversial gaming innovations like motion controls (the Wii) and "glasses-free" 3D gameplay (the 3DS), the Switch's nifty trick is one I can wholeheartedly get behind.
It's a thoroughly unique, 2-in-1 hybrid system that's both a traditional gaming console that you play on your telly and a portable system you can play on your daily commute.
But wait, there's more...
You can also slide off the controller bits (officially dubbed JoyCon controllers) that flank the tablet-style screen, hand one to your mate, pop out the kickstand nestled behind the screen, prop it up on a table and engage in a two-player gaming session.
So not only are you always carrying around two controllers, you've also got a screen to play on.
It is, in short, completely brilliant.
How does it work? Flawlessly. When you get home simply drop it into the supplied docking station to play on your TV. Before leaving for work/school just slide it out and take it with you to play on its portable screen. Easy!
When docked the Switch outputs a maximum 1080p to your telly and when you're on the move the touchscreen has a 720p resolution.
That 6.2-inch tablet screen is the real star of the Switch. It's a thing of beauty. In portable mode the Switch also has a lovely feel to it. You want to have it in your hands.
Any good? You betcha. The OS is snappy and, being cartridge based, games load super fast. The design is sleek and, with the brightly coloured "neon" JoyCons, retains a sense of fun. Drab folk can opt for a subdued grey.
It's light to carry around and when docked has an extremely small footprint. It makes my PS4 look positively monolithic.
And, with Zelda: Breath of the Wild, it launches with an absolute "must-play", instant gaming classic.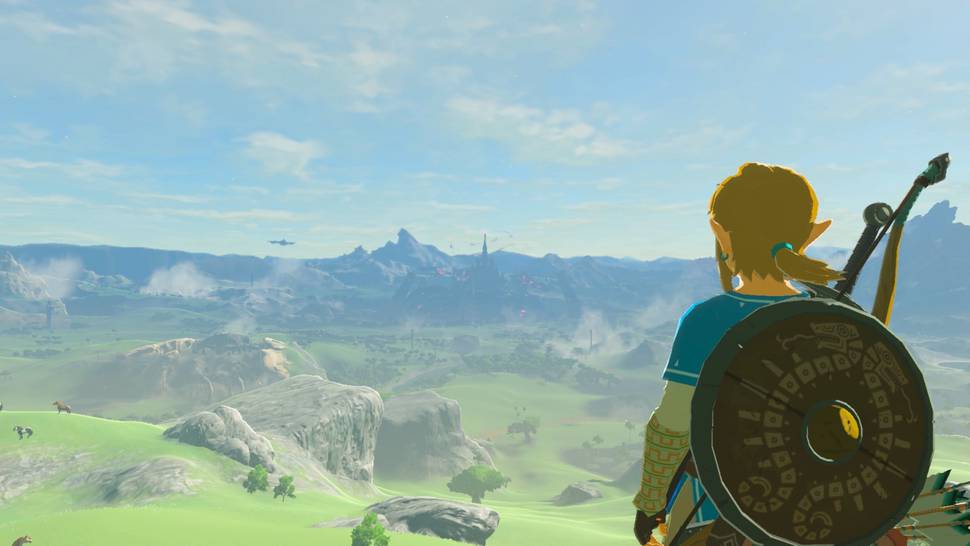 With this game they've taken the tired old sandbox concept and reinvigorated it, sprinkling that special Nintendo gameplay magic into every nook and cranny and creating a stunningly realised world that's a total joy to explore and play in.
It's not uncommon to set off on your main quest, get distracted by something and spend the next hour or two following your nose, sneaking up on Moblin camps, scaling mighty mountains or paragliding off into the sunset in completely the opposite direction you originally intended.
It's a huge, beautiful world, populated with quirky characters, fearsome foes and unscripted stories waiting for you to create yourself. Zelda: BoW is, without doubt, a modern masterpiece. Being able to play it at home and on the train is a gift.
It proves that with the Switch, Nintendo got a lot right.
Any downsides? Sadly, there's a couple of clangers and one giant fluff-up ruining the party.
While docked the Switch automatically charges (a full charge takes about three hours), which is fine. The problem is that there's no way to keep the JoyCons charged while you play on the telly unless you shell out an extra $50 for a charging grip. This should have been included in the box instead of the useless standard grip it comes with.
This standard grip is also behind the console's big stuff-up. When using it I experienced many JoyCon connection drop-outs, resulting in a bunch of irritating game deaths. Hopefully, Nintendo can fix this via a firmware update.
Also, there's no way to charge the tablet while using the kickstand in "tabletop mode" as the USB C charging port is on the bottom of the unit.
For a portable, the battery life is average. I was getting around three hours of Zelda playtime in. Less demanding games may eek out a couple more.
The Switch is also currently bereft of both games and features. Right now, there's no Netflix or YouTube app, no web browser and no media playback functionality. The pace of new game releases can be considered strategic rather than fulfilling.
Fortunately Zelda is so massive that it's going to keep me busy for a long, long while.
So, how much does it cost? When compared with the generous bundle deals offered by rivals, the Switch can only be considered pricey.
It clocks in at a premium $549. And that's without any games. Factor in another $100 for a copy of Zelda, and around $40 for a portable carry case (essential, you won't want that baby getting scratched up in your bag) and you're looking at a $700 outlay just to get started.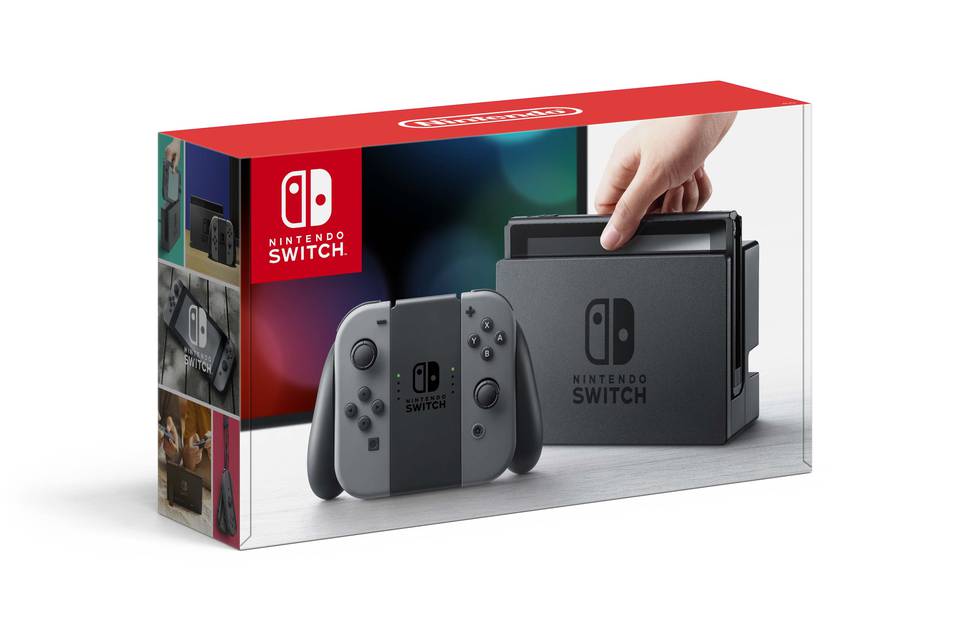 But with a solid slate of Nintendo classic titles pencilled in for release over the next year, one classic title already and a winning concept that simply works, the Switch really could become the little console that could.