As a founding member of America's biggest selling band, the Eagles, and a wildly successful solo artist in his own right, Don Henley could be taking it easy. He's not.
Instead, he describes the daily routine of a working stiff.
"I pretty much work all day every day like everybody else," he says down the line from his home in Dallas, Texas. "I get up, I have my coffee and I get on the phone and I do my work. I have a business and two environmental non-profits that I run. From Monday through Friday, I'm working."
A typical 9-5er I joke.
"Pretty much... well more like 11-8," he admits with a gruff chuckle. "But I do enjoy sitting around. I have a son who is quite a good guitarist and we like to sit around and play guitar. I get to do that occasionally on weekends."
When we talk he'd just got home from a short tour through the Southern United States and was still adjusting to life off the road.
"My ears are still ringing," he says. "But I'm starting to get back to normal."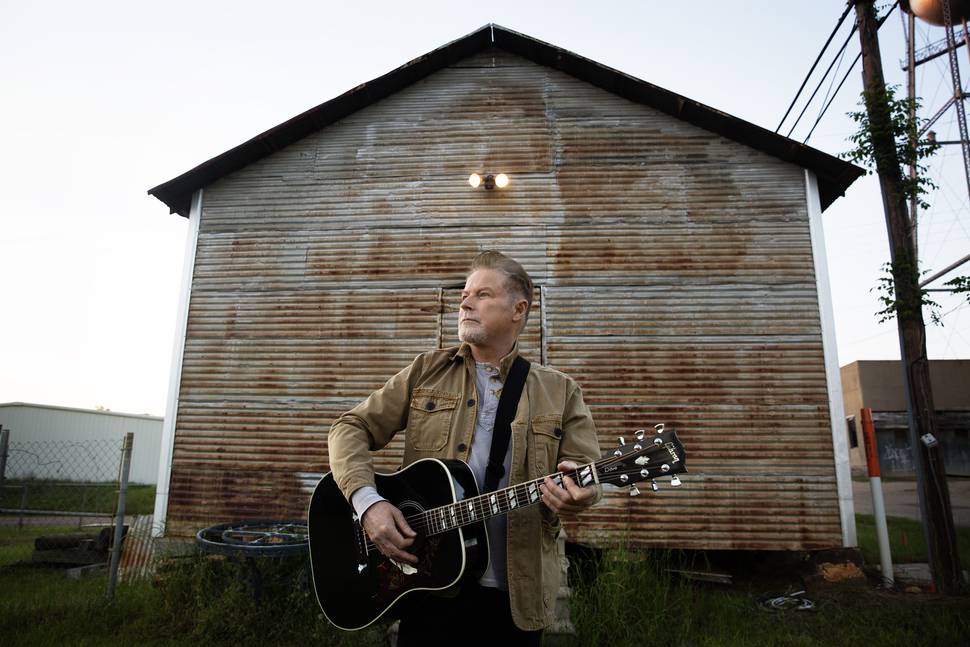 He won't have long to enjoy the normalcy. Next Thursday night Henley and his 15-piece band play at Vector Arena. What can fans expect?
"Obviously I won't be with the Eagles, but we mix it up. The show is about two hours and 20 minutes long without an intermission. I cover the Eagles catalogue, my solo catalogue and I throw in a few of what the radio likes to call 'deep album cuts'. I do a couple of covers of other people's songs. It's a nice varied show, expect everything. The music in the show spans over 40 years."
Four decades and still selling out stadiums. It's an incredible accomplishment.
"I never expected my career to last more than four or five years," he says. "Then I thought I'd go back to Texas and have a farm or something. But it didn't quite turn out that way."
No, not quite. With the Eagles: 150 million albums sold, five no.1 singles, six no.1 albums and a handful of undeniable rock classics, including Desperado, Life in the Fast Lane and, of course, Hotel California.
As a solo artist: 10 million albums sold, eight Top 40 tracks, two Grammy awards and a couple of big 80s hits including Dirty Laundry and The Boys of Summer.
If anyone is in a position to reveal the secret of a writing a hit song, it's him.
"Ya know...," he starts before trailing off. "I don't know."
He chuckles softly and tries again.
"It's a combination of things. There's an old recording artist from New Orleans called Fats Domino and his mantra was, 'just give me a catchy tune'. As simple as that may sound I think there's a lot of truth in it. A song needs to be memorable in terms of melody, rhythm and in what is being said.
"But I don't know. Nobody really knows. We tried very hard to make the songs well crafted. We spent a lot of time writing them and we spent a lot of time recording them and trying to get them just right. You look for universal truths and you try to put a different spin on it. Language affords you a lot of different ways to say something."
Despite their soft rock classification the Eagles, in their prime, were hedonistic hard-living, party animals. So much so that their debauched post-show antics saw them banned from a number of hotels.
Were they ever banned from hotels here, I ask. Any problems booking accommodation?
"No, no... that was all Walsh," he laughs, referring to fellow Eagle Joe Walsh, who is as legendary for his prodigious guitar heroics as he is for his (former) party-starting, hotel thrashing, ways.
"But that's been highly exaggerated. I think there was only one or two hotels that we were banned from," he protests gently. "That was 40 to 45 years ago. That's certainly not the way things work today."
"Ya know," he adds warmly, "Walsh learned all that from Keith Moon."
They must have been wild, wild times, I say.
"Yep," he agrees.
He sounds like he's about to recount a mind-exploding tale of sex, drugs and rock'n'roll.
He doesn't.
Instead, Don Henley simply says, "not anymore".