Not since Amber Sherlock's meltdown about a jacket have we seen someone berated so ferociously about an outfit choice.
But on Married At First Sight, a father-in-law has managed to top the Nine newsreader's fashion emergency.
Tonight, we see the husbands going to live in their wives' homes for the week - and for Cheryl's husband Andrew, this means becoming the subject of some vicious trolling by her dad on the Gold Coast.
Things don't seem to be working out for Andrew and Cheryl and since she rejected him mid-kiss on a beach the other week, they've been bickering.
On their way to her dad's house, they fight non-stop in the Camry for the whole drive. And once they arrive, Cheryl's dad is a total wang.
"Cheryl you know that's not your type," the dad says, attempting to be intimidating while pointing at Andrew.
Her dad, dressed in cargo shorts, then goes full-on Amber Sherlock and berates Andrew, also dressed in cargo shorts, about his poor outfit.
"I want him to present himself better than that. Not just somebody coming in like that. I'm not happy at all. No, I'm serious, man, go back and just get yourself a bit better than that," he says, ripping into Andrew.
"Get the f*ck out of the house and get ready mate."
In scenes not unlike those involving belittled reporter Julie Snook, Andrew is actually then made march out to the Camry, undress in the driveway, and put on a better outfit.
"He's not suitable for my daughter for sure," Cheryl's dad growls. "It's never gonna happen.
"I can come between these guys - I'm just gonna break them up for sure."
Up in Brisbane, Anthony is disgusted by the fact Nadia still has housemates and he has to stay among them.
"If it was my choice I'd be in a hotel," he moans.
When we first met Nadia on the series, she said she was a flight attendant/model. But during her homestay, we find out she's also some kind of pool cleaner.
We also get a glimpse into her glamorous life as a supermodel.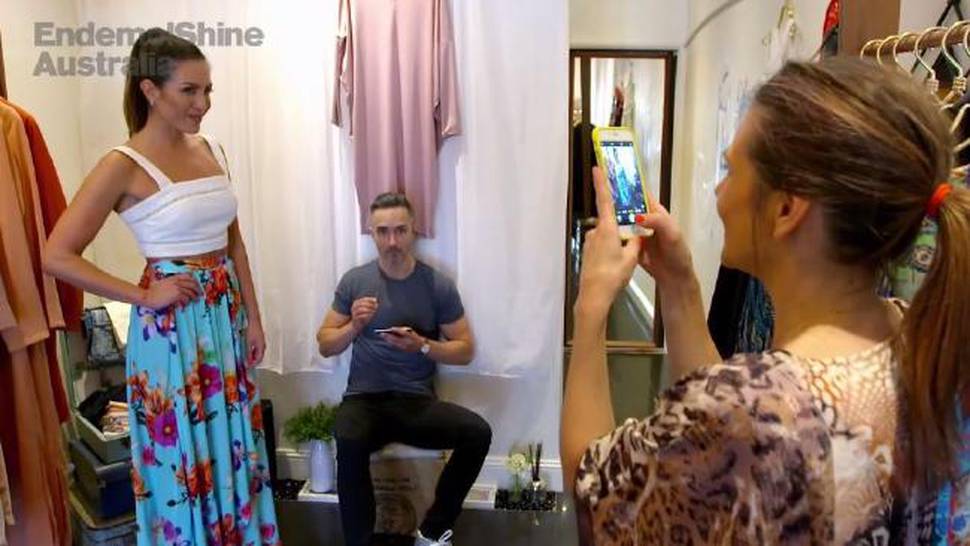 "I do a little bit of modelling," Nadia tells us proudly. "It's always important for me to have my finger in the pie when it comes to fashion."
Her modelling work seems to just involve some chick with a clothing store nobody's heard of and an Instagram account.
"She gets a lot of the stock on me and she can upload that to Insta and that's really how people search for fashion," Nadia informs us, as Kendall Jenner and Gigi Hadid take note.
The shop owner is frothing at having a TV crew in her store and she's overly keen to prove herself as a stylist. She goes over the top with the fashion analysis in an attempt to get her own show.
"This dress is just specky!" the shop owner says enthusiastically, trying to coin a catchphrase.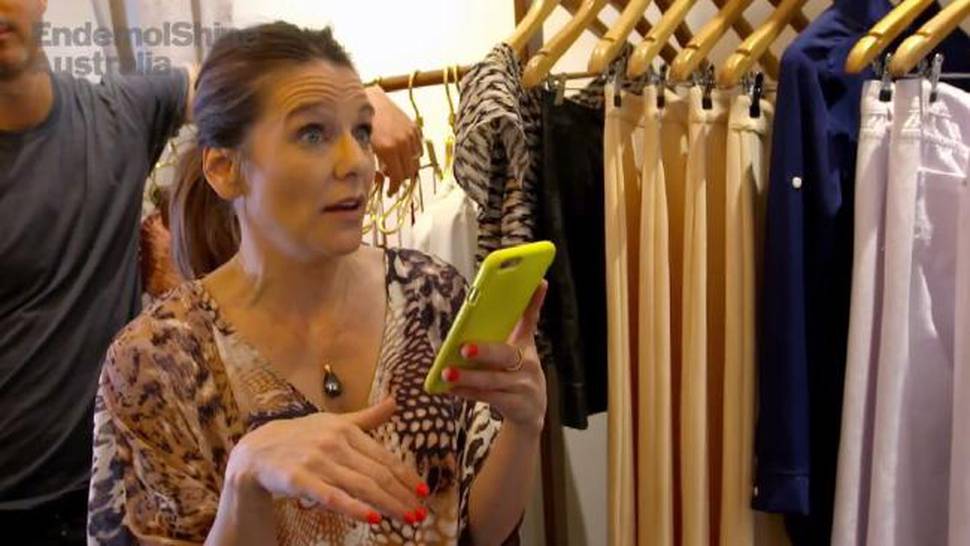 Throughout this whole series, Vanessa and Andy have been super boring which has resulted in their deliberate exclusion from these recaps. But tonight they have a huge fight in some parklands and I'm rewarding this behaviour by featuring them quite high up.
Andy hasn't said one word since marrying Vanessa, and her throat's getting sore.
They ride in silence to a park and then sit in silence in the park.
They stare at each other.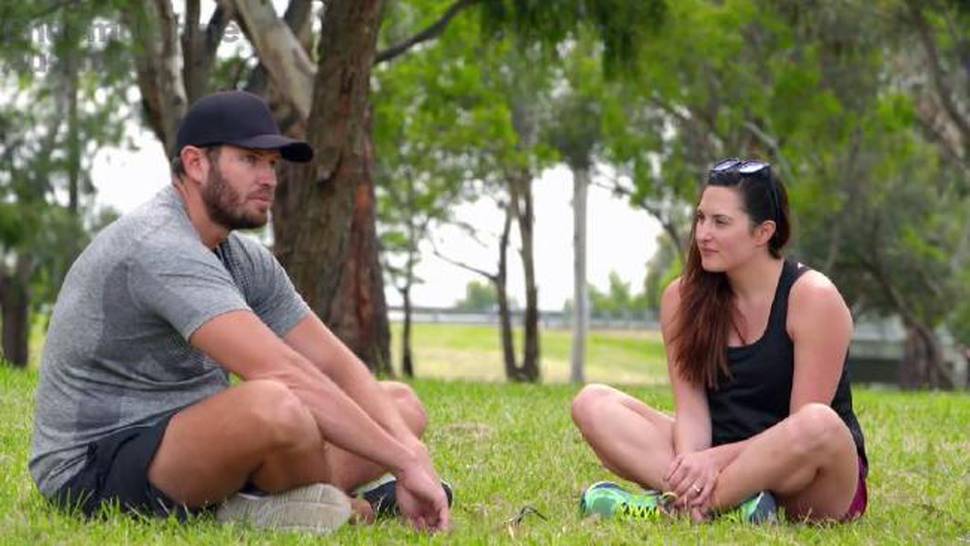 Vanessa eventually confronts Andy about never having said a word.
It tips him over the edge and he's provoked to utter his first sentence on television.
"I'm really uncomfortable," he says, his voice breaking after years of being unused.
Then comes something we didn't expect. Not only does Andy know how to speak, he knows how to swear like a mofo.
"You're making me looking like a f*cking idiot," Andy tells Vanessa.
"**** you and this whole ******* thing," he says, swearing so much I can't really make out that last sentence.
They storm off and we find them in a tunnel arguing about Andy's feelings more.
I'm not saying anyone's going to die, but it does remind me of the tunnel flashbacks in The Girl On The Train.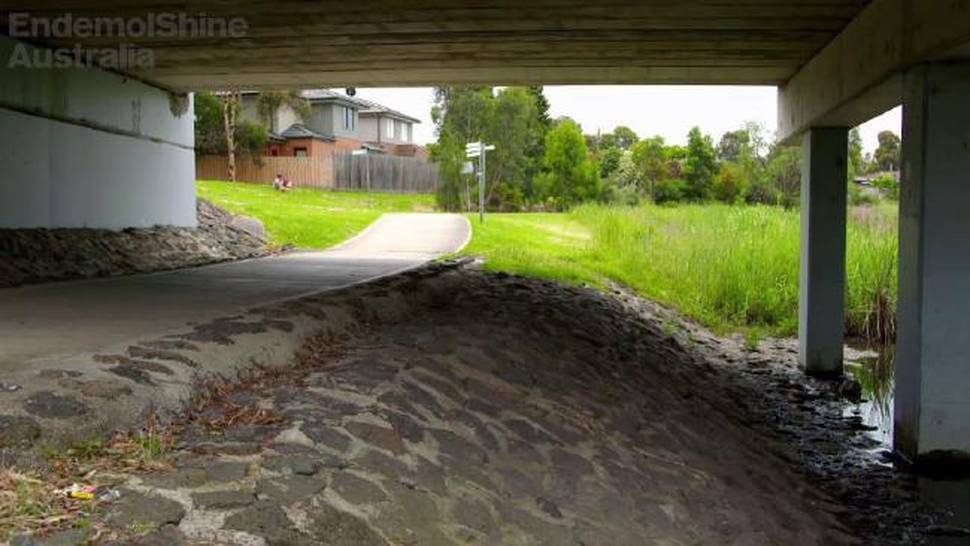 Vanessa says she's never seen his personality and tells him he needs to do better.
"That's f*cking disappointing because I thought I was doing all right," he shoots back.
"If that's not enough I don't know what the f*ck I'm meant to say. Yeah, maybe this can't work."
Vanessa runs off into another area of the park and gets upset about what she said to Andy.
"It's a horrible thing to say to someone and it's a horrible thing for someone to hear but I know there's more to him," she sobs in a bush.
Over in Perth, the twins Sharon and Michelle have taken their husbands around to meet their mum Lorraine.
Lorraine seems to watch a lot of The Ellen DeGeneres Show, because she thinks it will be fun to do her own version of the "Never Have I Ever" game.
After Lorraine prints out the words "yes" and "no" on computer paper and stickytapes them to some ping pong paddles, we soon discover this game is more interesting when it's being played by Jessica Alba.
Lorraine's line of questioning gets oddly sexual.
"OK, question number one: would you say you have reasonable to excellent co-ordination and rhythm on the dance floor. And do you think that translates into the bedroom?"
The dry remnants of vague emotion Michelle feels for Jesse are quickly evaporating and her jealousy of Sharon's romance with Nick is growing.
"I guess I have in my head ... it might not work out. So that's not nice," she cries to Lorraine, who insists on communicating solely through her "Yes/No" paddle.
"I feel so sh*tty. I feel like I wanna escape right now."
In an effort to ignite some kind of passion with Jesse, Michelle attempts to do something exciting with him.
But instead of spending the night in a really nice hotel or inventing a new sex position and naming it something like The Alabama Keyhole, she decides to take him for a spray tan.
Nothing that is witnessed during this spray tanning treatment ignites any kind of passion.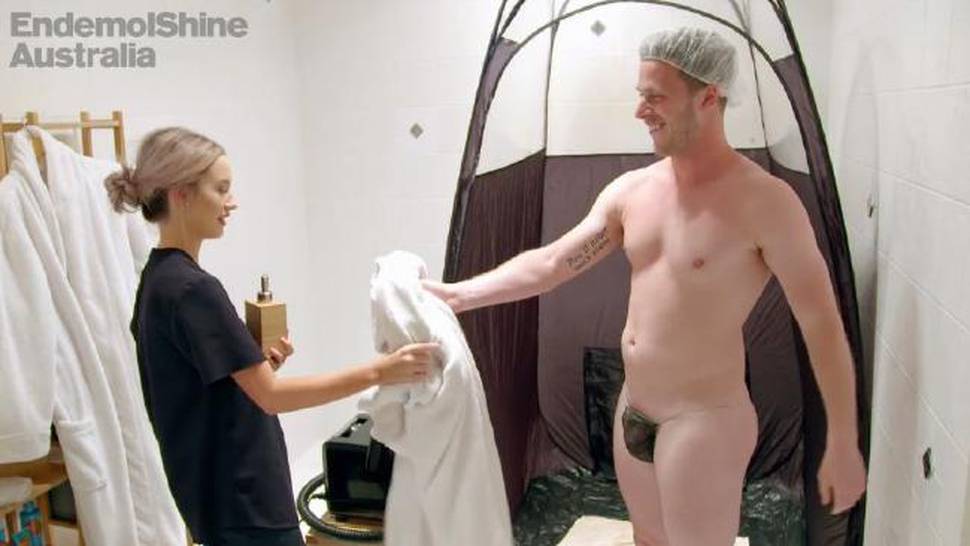 Nothing.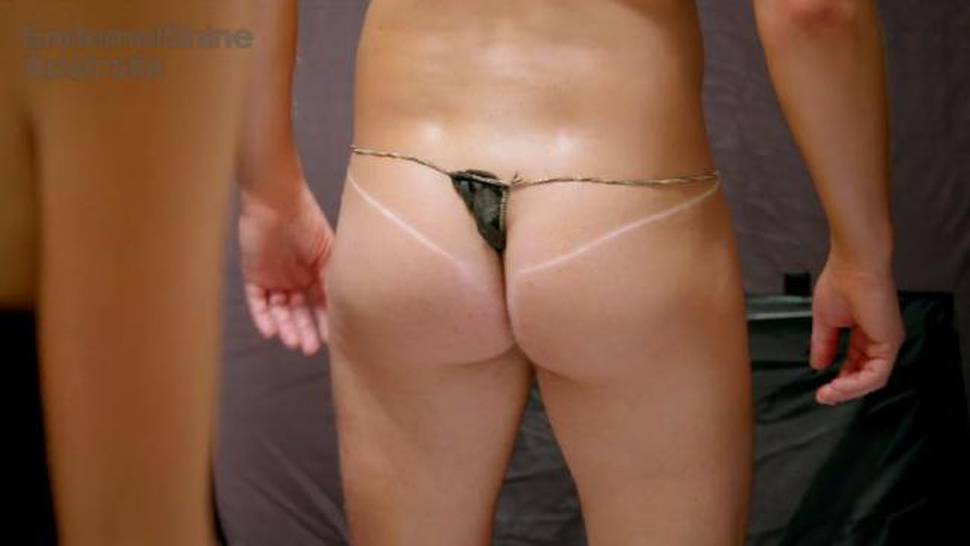 As predicted, the jaunt to the tanning salon does little to ignite any romance between them.
There's no saving Michelle's marriage to Jesse. It's deteriorating quickly. Faster than the paper G-string between Jesse's butt cheeks.
Married At First Sight Australia plays Monday-Wednesday at 8.35pm on Three, with episodes available on ThreeNow after they air.