Forget Batman V Superman... the Man of Steel has a new opponent.
Deadpool mercilessly mocked his DC rival - and Hugh Jackman, and Stan Lee, and himself - in a hilarious teaser for his sequel released on Saturday according to Daily Mail.
The explicit clip sees Ryan Reynold's scarred Wade Wilson walking down the street when he spies a mugging happening just meters away down an alley.
The superhero then spends the next minute and a half stripping naked - and pressing his bare butt cheeks against the glass - as he struggles to change into his costume, even stopping half way through to call and leave a message his costume assistant.
The whole time John William's heroic theme blares over the desperate cries for help of the victim, who is eventually shot dead by the time Reynolds manages to get dressed.
'Nice suit!' Marvel creator and perennial cameoer Stan Lee shouts over. 'Zip it Stan Lee,' the hero replies in classic fourth wall-breaking fashion.
He valiantly runs over to the victim, who at this stage is a bleeding corpse.
'Ooh...you're not gonna walk that one off... oh that's so gross,' he tells the dead body. 'I'm so sorry, I spent way too long in the phone booth.'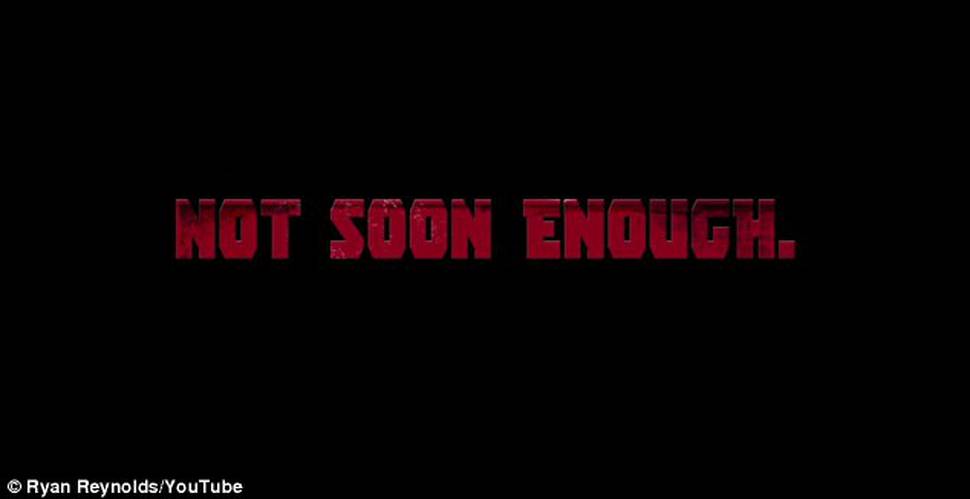 Instead of mentioning the release date, the teaser says "not soon enough".
The actual debut date for Deadpool 2 is in a year's time - March 2, 2018.
You can view the full trailer here. Warning: It includes violence and nudity.