Warren Beatty refused to hand over the two mixed-up envelopes after the best picture fiasco at the Oscars on Monday night.
According to a New York Post source, the actor was asked backstage to hand over the envelopes to security, but he refused, wanting to keep them as proof he wasn't responsible for mistakenly awarding best picture to La La Land instead of Moonlight.
READ MORE:
• Rachel Hunter: 'My mum wanted me to put this up'
• Lorde drops another album clue
"Beatty was getting into an elevator, and they asked him to turn over the envelopes," the source said.
"He said no, he was going to keep them. Warren can be a bit paranoid... with his politics and everything."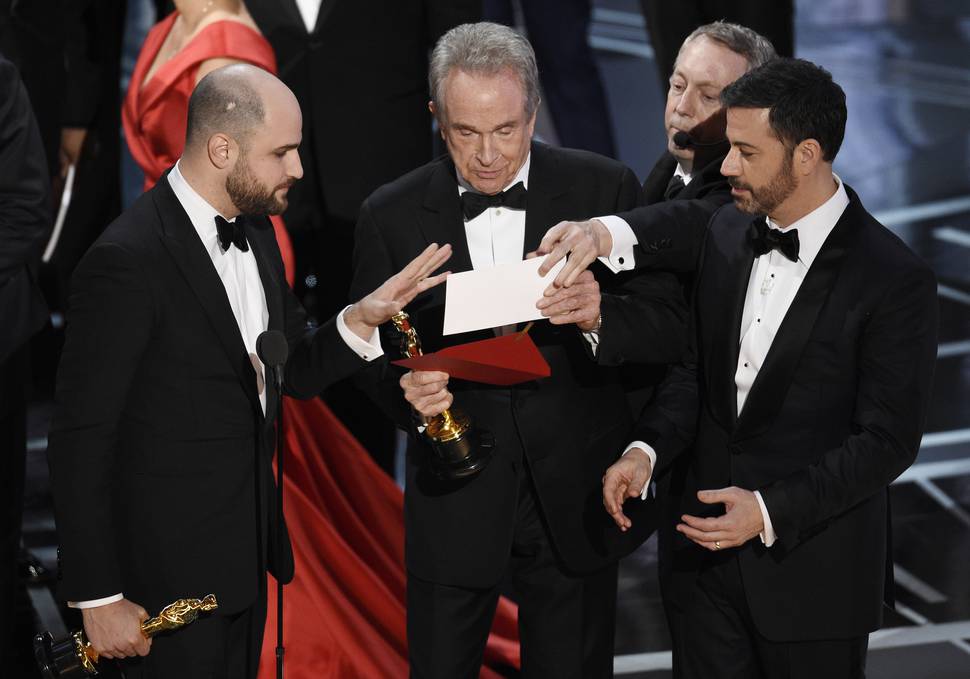 Vanity Fair
reported that stage manager Gary Natoli told Beatty "security would like the envelopes," but that he insisted on showing the envelopes to
Moonlight
director Barry Jenkins.
"Warren refused to show the card to anybody before he showed it to me. And so he did," Jenkins told reporters backstage.
"Everybody was asking, 'Can I see the card'? And he's like, 'no, Barry Jenkins has to see the card, I need him to know.'"
After the error, Beatty was reportedly seen in a disagreement with PwC's Brian Cullinan - who was responsible for handing him the wrong award - before leaving with the two envelopes.
Beatty and Faye Dunaway announced La La Land as best picture after they were mistakenly given the second envelope for Emma Stone's best actress win.
Three La La Land producers had made speeches before producer Jordan Horowitz announced the mistake and passed the award on to Moonlight.