Anika Moa says she had some last minute jitters ahead of her star-studded wedding to Natasha Utting - but she soon got over them.
The prominent Kiwi musician and the former Three journalist tied the knot at Bethells Beach in Auckland last weekend, Woman's Day reports.
But Moa jokingly tells the magazine she had visions of doing a runner from her partner of four years.
"Last night, I had visions of Julia Roberts in Runaway Bride. I wanted to put my running shoes on and see if I could find a wild horse. But I couldn't, so I've decided to stay," she laughed to the magazine.
The pair have been dating for four years but decided to get married after Moa proposed on their couch clad only in her underwear in 2015.
That was a theme that was continued at the wedding: at one point, Moa rehearsed a wedding karanga wearing just Spanx and a kimono.
Humour came through during their ceremony too, headed by celebrant Jaquie Brown with guests including Boh Runga, Teuila Blakely and Madeleine Sami, as well as Moa's sons Barry and Taane, and Utting's son Soren.
"Fans may get your signature on their bosom, but I have you tattooed on my heart. I love you," said Utting during their vows.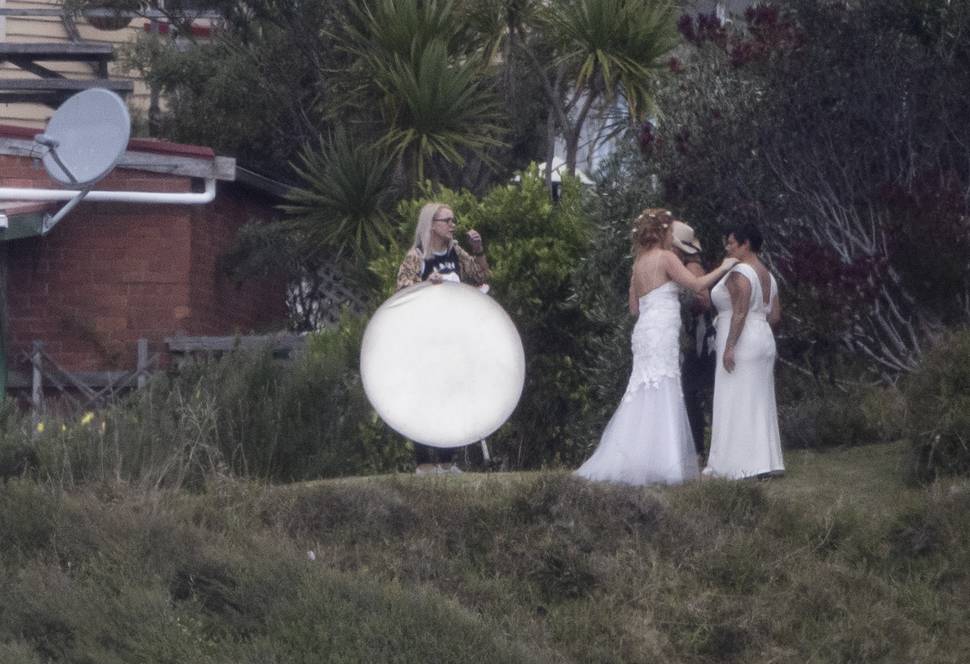 Moa replied that she promised to "make sweet passionate love to you once a month ... if that" and said she'd "love you like a crazy psycho".
The couple's wedding music included Mariah Carey, John Mayer, Kate Bush and Julia Deans, Woman's Day reported.