George Clooney has spoken for the first time of his 'excitement' at the news that he and wife Amal will be welcoming twins this summer.
Daily Mail says the 55-year-old actor said: 'We are really happy and really excited. It's going to be an adventure. We've sort of embraced it all with arms wide open.'
Speaking to French programme Rencontres de Cinema, the star said his friends were 'very supportive' of the news, despite having given him a hard time at first.
'Then it got really quiet,' he said. 'And they all just started making baby crying noises, and the whole table just busted up laughing.'
George and Amal, 39, are set to welcome a baby boy and girl in June.
A source previously claimed the actor was 'excited but nervous' about becoming a father.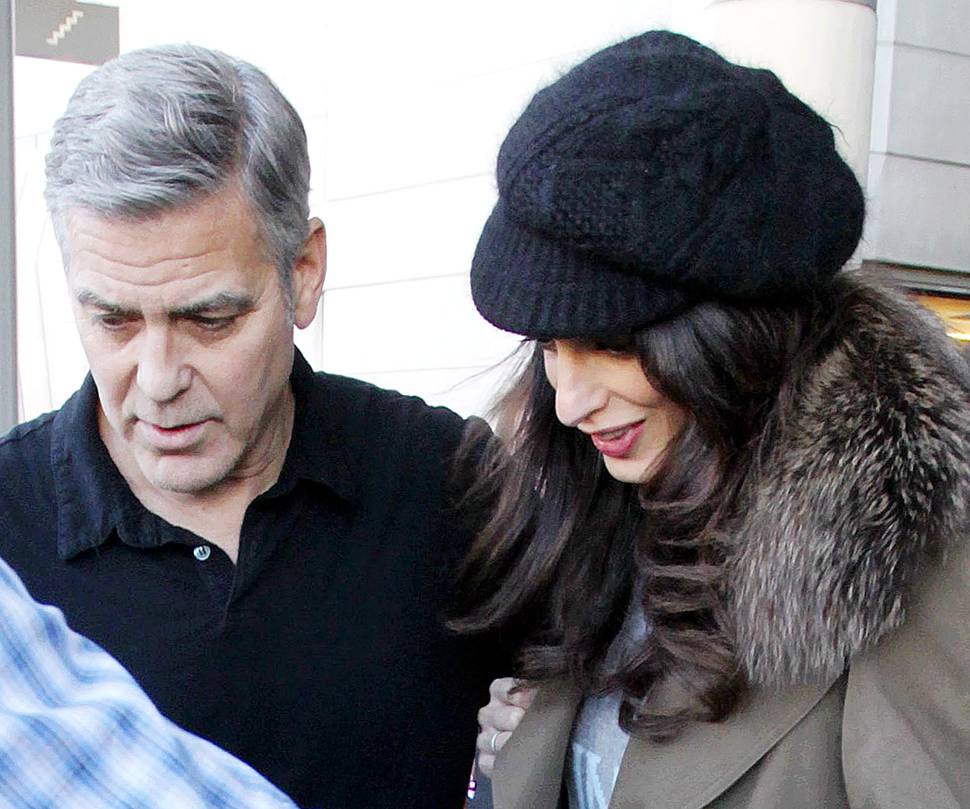 The insider told People: 'He is excited about the kids, but also has the normal amount of nerves that come with being parents.'
The star - who will be 56 by the time the babies arrive - has said that he feels inspired by another older father.
George explained that he's inspired by 89-year-old French actor Jean-Paul Belmondo, who had a child with his second wife, Nathalie Tardivel, when he was 70.
'So, I'm feeling a little better about being 56 by the time [they come],' Clooney admitted.
Us Weekly reported that Amal - a human rights lawyer - has already selected a London hospital where she will give birth this summer, with a backup selected in New York City in case they will be travelling.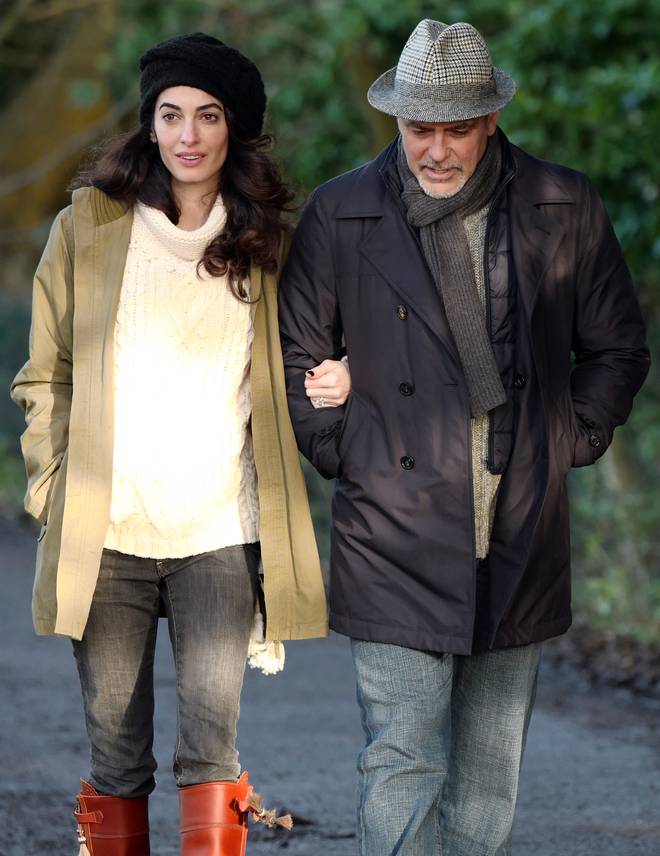 She has also designated a bedroom in their newly renovated, $12million 17th century manor just outside of London to be a nursery for the twins.
Another insider predicted that the human-rights lawyer will make a great mother. '(Amal) strikes me as someone who'll be a fantastic mother: intelligent, loving, funny, smart, nurturing. She doesn't seem like someone who will let kids get away with being Hollywood children.'
Earlier this month, The Talk's Julie Chen confirmed the couple's double joy after confirming the news with the actor.