As Hugh Jackman farewells the Wolverine franchise in Logan, he reveals there is a serious political message behind the film, writes Michele Manelis.
Grim, gritty and brutal, the feverishly-awaited final chapter in the Wolverine saga, Logan, is unrelenting, violent, and delivers a heavy-handed political message on his final epic journey.
Set in 2029, a scarred, battle-weary Logan/Wolverine (Hugh Jackman) takes us through almost every frame in his characteristic gruff demeanour. Logan finds himself torn between a moral obligation to protect his elderly colleague, Professor X (Patrick Stewart), who suffers from a degenerative brain disorder, and the just as gripping moral imperative to rescue an 11-year-old girl, Laura (Dafne Keen), also known as X-23, a product of Transigen, a government organisation that breeds child killing machines.
Jackman took a break from shooting The Greatest Showman (based on the life of P.T. Barnum) to talk about the beloved, hirsute anti-hero he's portrayed for 17 years. Over a glass of red at the Crosby Street Hotel in Manhattan, he seems content to look back on his superhero trajectory.
"It feels good, surprisingly peaceful," Jackman grins. "The stakes for me tripled on this because I knew it was going to be the last one. So I rang [director] James Mangold and said, 'I am not going to make the movie until we have a script that is really going to tell the story of this character'. I come across fans every day who tell me, 'The X-Men movies are great, and the Wolverine films are great, but they never quite get the character'. And I knew what they meant.
"So, I fought very hard for the title. I didn't want it to be called Wolverine because I really felt that this is about a man. He's a man whose greatest fear is intimacy and love, and it's about the scars - emotional and physical - he's endured in his life. He's a weapon, he's a warrior, and [given] the fact that everyone he has ever loved has died, I thought, 'How do we kind of get to the depth of that character?'"
It seems that Mangold found the right balance. In addition to some groundbreaking action scenes, the director who brought us The Wolverine (2013) exploits the humanity in Logan by having him endanger himself (albeit reluctantly) by assisting Laura and her fellow Transigen escapees, who are being hunted down by the government. The parallel with today's political landscape in the United States is clear.
"The film is very much a reflection of what I and my screenwriting collaborators were noticing about the world," says Mangold. "It's no coincidence that the movie takes place on the southwest border of the United States and Mexico. In some ways we're trying to transfer the ideas of the mutant persecution to ideas about immigrants in our culture. Working on a movie, you always hope to find ways to latch on to our current culture and predicaments."
Jackman says, "When I heard the [presidential] primaries and some of the stuff that was being talked about, I was like, 'Uh, did someone read our script?'. "The stuff about immigrants escaping across the country and trying to cross borders."
Budgeted at US$127 million, the supporting cast includes Richard E. Grant as the villainous Dr Zander Rice, and Stephen Merchant as Caliban, who spends most of the movie holed up with Stewart's Professor X in an abandoned refinery.
Stewart says of the messages and themes of the Wolverine franchise, "The first business of actors, film-makers, and theatre directors is to entertain. The second duty is to inform and change how people see the world. If Logan can do that even just a little, it will be of great satisfaction to all of us involved in the project."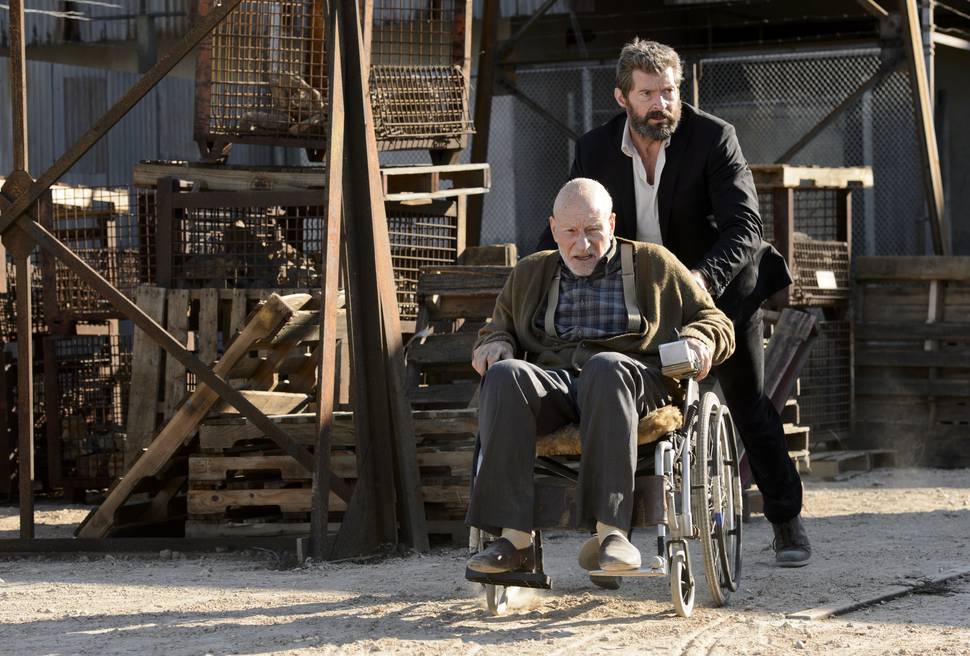 Stewart continues, "Fear of the other is what lies behind all of this, along with selfishness. It is only by trusting ourselves and trusting the essential goodness in most of humanity that we can banish that fear of the different, the other, the unlike us, and the mutants in X-Men have represented that 'other' all along. It has been, for me, one of the most important aspects of this franchise. I hope that from Logan people will take away a sense of the absolute need to embrace the other and the different, and not reject it or build walls or take away visas."
The aspect of under-age soldiers is taken from real life. Stewart offers, "I don't know how much cinema or TV is seen in those countries where Isis is most strong but I hope that if they see them, the lesson they take from it is that that is not a solution."
Unsurprisingly, there was some trepidation that Laura/X-23, a prepubescent killing machine, proficient in myriad ways of causing death and mayhem, could be inadvertently glorifying violence.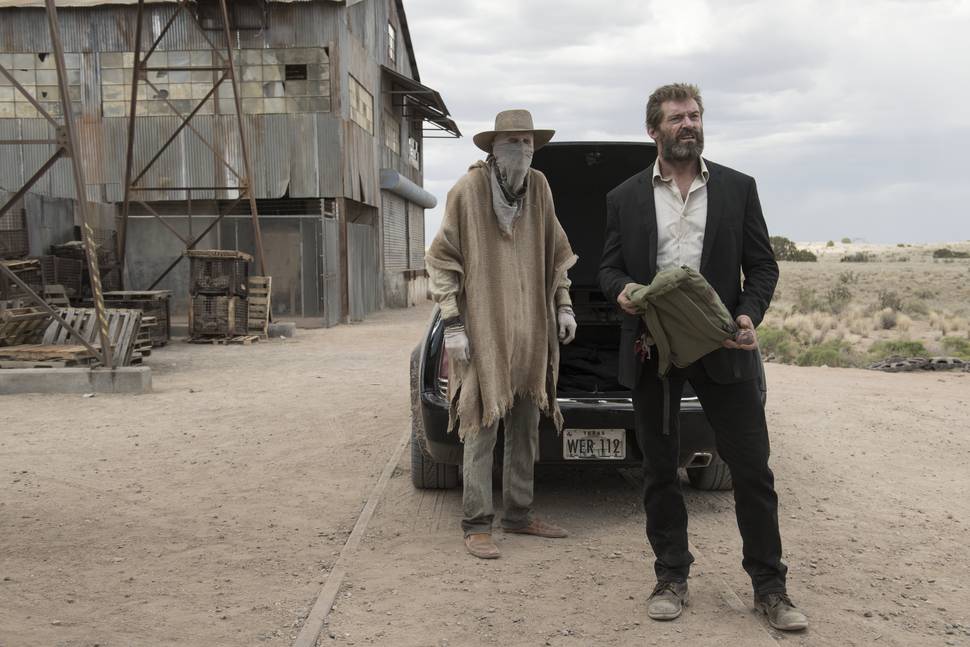 Jackman nods, "We were very sensitive about that. Of course, we've got an 11-year-old girl with razor-sharp claws coming out of her hands, but there is a line that I say to her, 'Don't be what they make you'. I think you get the feeling that as kids, they actually do have a second chance, that there is a different way. And that was thematically important," he says. "But I get your point. That is why, ultimately, it's an R-rated movie," he says. "But I don't think the violence is glorified. I hope it's not."
Looking back at his near two-decade stint as Wolverine, Jackman is suitably grateful. "It's been the foundation of my career. I know it's not an Australian thing to say, because normally we try and underplay and self-deprecate, but I will tell you that we worked really hard on Logan. I wanted to really make a film that I thought got to the heart of that character."
Jackman says, "I watched Unforgiven and The Wrestler and I was really intrigued about the idea of what if you did a superhero movie with that kind of tone, what would it bring? And then Jim added a bit of Little Miss Sunshine, the idea of family, which I thought was incredibly smart," he smiles. "And there you have it. I'm really proud of it."