Hollywood stars Oprah Winfrey, Reese Witherspoon and Mindy Kaling have impressed Wanaka locals, dancing up a storm with them.
The trio and around 20 other cast and crew working on Disney film A Wrinkle in Time dined out at Francesca's Italian Kitchen in Wanaka on Friday night before heading a few doors down to boutique cocktail bar Gin and Raspberry.
A group of Wanaka mums on a rare night out said the three megastars were chatting with other patrons and Reese let loose on the dancefloor.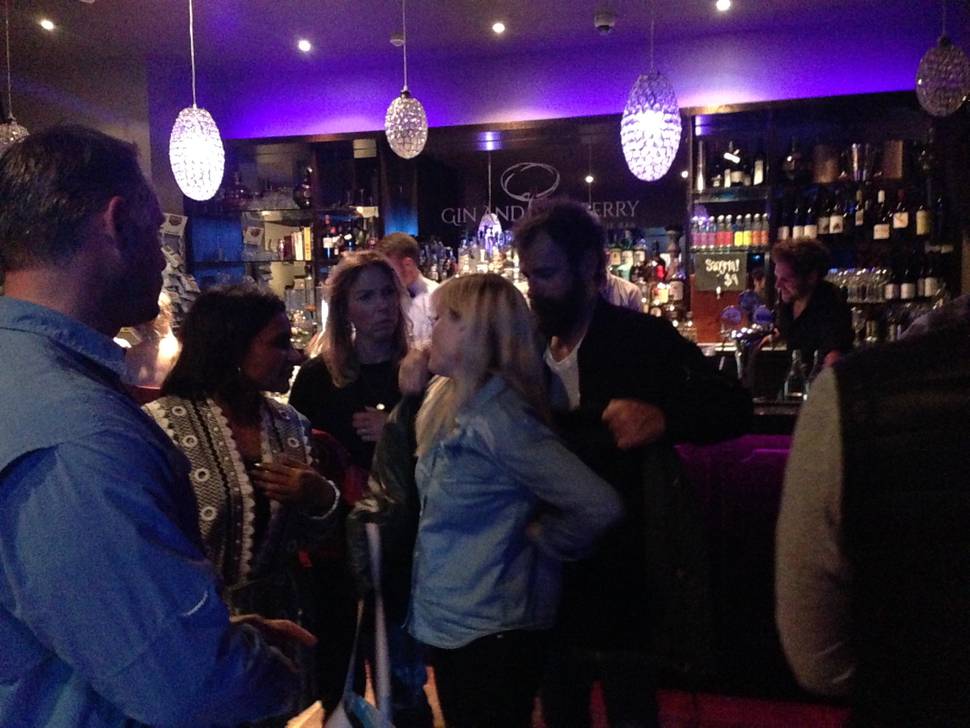 Mum of two Kim Knight and friend Deva Jacobsen chatted with Winfrey at Gin and Raspberry and danced alongside Witherspoon.
"We wanted to welcome Oprah to Wanaka, and introduced ourselves as locals," Knight said.
"She was incredibly warm and humble, holding our hands and thanking us graciously with a warm smile."
Knight said the queen of day-time TV was very beautiful, and "had a calm and lovely energy about her."
The pair then danced next to Reese as she danced and sang along to "New York" by Alicia Keys.
"Reese was so sweet, and obviously loved the song, singing all the words," Knight said.
"It was surreal to be dancing beside her and sharing in a song that we all love too."
Knight said the two security guards looking after the stars kept their distance and allowed the women to mingle.
Owner of both Francesca's Italian Kitchen and Gin and Raspberry - Wanaka local Francesca Voza - said the group were relaxed, spoke to other diners and posed for photos.
"They were all really lovely and I think they enjoyed just being left to relax and enjoy their evening."
The Wrinkle in Time crew had eaten at Voza's other restaurant Kika earlier in the week.
"We didn't make a fuss at all which they liked, we just treated them like any other
customer."
Voza said Winfrey said she had loved Wanaka and gave it "a 14 out of 10".
Yesterday, Winfrey took to social media to share her love for New Zealand.
She posted nippets of a chopper flight over Lake Hawea and cloud covered mountain peaks.
During one clip she shouts: "It's a gorgeous day New Zealand, I love you."
"Amazing, I love it, that's where we shot."