Chris Schulz talks to David Sutherland, the man who turned his dream into Auckland's new fun park.
David Sutherland has spent the past four years rolling the dice on a giant gamble.
"It was a big punt really," he says. "We just made it up as we went along."
Today, that gamble seems to have paid off. The "Chief Dood" of Whoa! Studios, a family-orientated experience in West Auckland's Henderson, is standing in the middle of his complex, which is packed with hundreds of happy people.
In front of him, kids with beams across their faces exit a theatre after being entertained by a ridiculously funny live show populated by characters like elves Tim and Tam, puppets Jazz and Buzz, and a supervillain called Dr Gloom.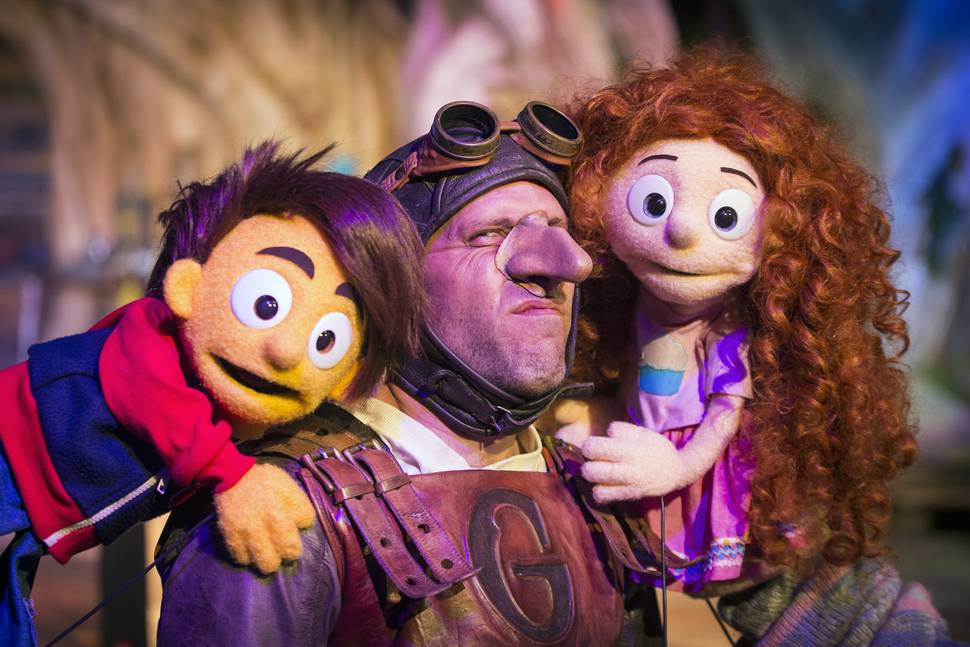 Next door at The Grounds, a full-service restaurant run by My Kitchen Rules judge Ben Bayly, parents happily wolf down pulled beef short rib and grilled corn rubbed with miso as their kids smear hand-made ice cream across their faces.
Towering above Sutherland down the red carpet at Whoa! Studios is a giant gold statue of Dr Gloom, a supervillain known for stealing smiles.
Today, he's out of luck. Everyone is happy, and a grumpy villain isn't going to change that.
But it wasn't always this way. Four years in the making, Whoa! Studios nearly spiralled out of Sutherland's control during a frenetic 2016.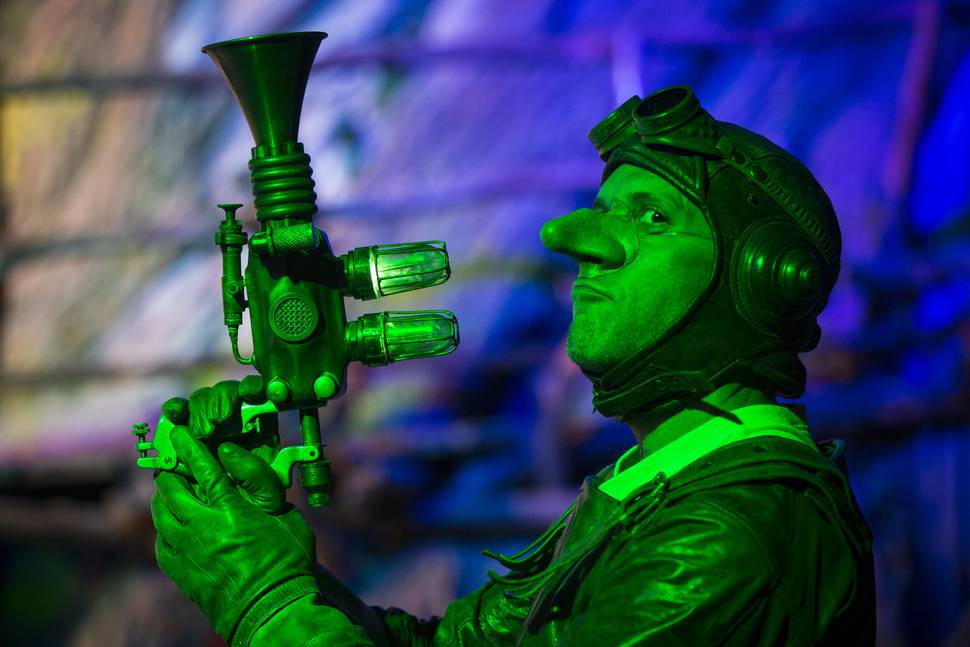 "This has consumed me," he says. Already three years into the project, he kicked off last year determined to finish what he'd started. "[I had] no idea what I was committing myself to but it was a pretty harrowing last few months. Personally, it was draining."
It sounds it. Sutherland worked 17-hour days, seven days a week for the past three months to get it finished. Whoa! Studios opened on December 17, but Sutherland was so exhausted he wasn't there.
He'd gone on holiday, escaping on a boat to the Galapagos Islands. There was no cellphone coverage. "People were like, 'How do we get hold of you?'" His reply? "You don't."
After four years, Sutherland had earned his break. The studio started as a daydream while he toiled away at his IT company, specialising in systems management. He had no experience in puppets, restaurants, building playgrounds or creating supervillains.
All he had, he says, was a dream.
"The idea was to do something I'd enjoy and see if I can make it work. Everything's been very organic ... every day, things were changing. Sometimes we'd build something, three days later, whip it down, 'It's going to be like this now'."
He'll readily admit the finished product is a complex concept to explain to people, one that had no blueprint. "We had to break all the moulds," he says.
But spend a couple of hours there and it makes perfect sense - especially for parents wanting to enjoy a day out as much as their kids. From the coffee to the ice creams, to the short rib, the food is top-notch, and you can enjoy it while your kids play safely in a playground that includes a rocket ship, dragon castle and hand-crafted crochet net.
It has, says Sutherland, been a complete success. "We've had rave reviews from everybody," he declares. The hundreds of happy kids outside seem to agree. Over at The Grounds, a waiter tells me it's been "a quiet day" after our one-hour wait for a table.
To date, there have only been two complaints. One involved a perceived lack of shade. "I spent $1 million on shade," is Sutherland's response.
Which brings us to the big question. How did Sutherland pay for it all? "In big chunks," he laughs. "I sold my IT business about four years ago. That's really what's funded it."
It's open for business, but Whoa! Studios isn't yet complete. The park has room for an obstacle course and giant waterslide that will be installed later this year. Two new shows, a dance performance featuring alien troupe The Doods and a new show based around Dr Gloom called Gloomio the Great, will debut over the next few months.
Then there's the movie. Yes, venture out the back of the studio's theatre and you'll find a full-scale movie set packed full of props, vehicles and green screens all set up and ready to go.
The trailer for Custard's World has already been shot, a script is being written by Wallace & Gromit's Bob Baker, and Sutherland's working with the New Zealand Film Commission on funding.
Source: YouTube / Whoa! Studios
"We'd like it to get into production this year," Sutherland says, tapping his hand on a miniature set built specifically to shoot location shots.
Sounds like this Chief Dood better book himself another holiday.
LOWDOWN
Who: Chief Dood David Sutherland
Where: Whoa! Studios in Henderson
What: A family entertainment experience featuring a theatre show, The Grounds eatery and a full playground.
For more information: Visit woahstudios.co.nz