on Wednesday for his exorbitant spending habits, after it was revealed he spends up to $2.7 million a month on his lifestyle.
That includes buying, upkeeping and using: properties, a 150-foot yacht, private jets, fine art and Hollywood memorabilia (requiring 12 storage facilities).
READ MORE:
• Would you pay $20 to sleep with Jeremy Wells?
• The Kiwi stars taking on Trump
But he's not the only one guilty of spending frivolously and he's probably not the worst either - here are the stars giving Depp a run for his money.
Nicolas Cage and his weird hobbies
The most infamous Hollywood spender, Cage's compulsive purchasing saddled him with the crippling punishment of a $6 million tax bill and appearances in Christian propaganda films.
While Cage's spending hits every gong on the too-wealthy-for-common-sense meter ($7m private islands, $20m worth of yachts, an $8m castle), he also spent his earnings on an array of eccentric one-offs that landed him something of a kooky reputation.
Those include $95k on a first-edition Action Comics from 1938, which featured the debut appearance of Superman, $3.45m on an apparently haunted house in New Orleans, a collection of shrunken Pygmy heads, two albino King Cobras, a crocodile and a collection of rare birds.
He also successfully outbid fellow dinosaur fan Leonardo DiCaprio for a 67 million-year-old Tyrannosaurus Rex skull, which he added to his apparently vast collection of fossils for a cool $270k. Unfortunately, the skull turned out to be stolen, forcing Cage to hand it over to its Mongolian owners.
The flamboyant spending resulted in a multitude of lawsuits seeking unpaid loans and taxes, forcing Cage to put many of his purchases up for auction, including his comic books and many of his properties. He did manage to keep his Somerset cottage, however.
So next time you see Nicolas Cage giving a half-asleep performance in a shoddy direct-to-video thriller shot in Bulgaria, just assume there's a frazzled accountant spurring him on just off-camera.
Beyonce and her dragon's egg
Bey managed to spend £9k in an hour and a half at Oxford Street's Topshop in 2011.
The superstar also made headlines in 2015 by purchasing a $312k pair of heels - ones custom-made for the wearer, decorated in 1290 stones and irredeemably ugly.
She and husband Jay-Z have also splurged on their daughter, Blue Ivy, decking out her bedroom with a $19k crib, $15k crystal-studded highchair and a $600k solid gold rocking horse. Beyonce's Destiny's Child bandmate Kelly Rowland also splashed out on a Swarovski crystal bathtub for the newborn at a cost of $5200.
Game of Thrones star Emilia Clarke also once claimed Jay Z bought his wife an incredibly expensive prop from her show as a birthday gift: one of Khaleesi's dragon eggs.
"Apparently Jay Z bought one for Beyonce, or something", she told Harper's Bazaar. "They are really, really, really, expensive and they are really f*****g heavy and serious works of art".
Bono and his hat
Entirely unable to perform without his lucky hat, which he had accidentally left in London while he flew to Italy for a charity concert, rock star Bono came up with an ingenious plan: he'd just fly it over on its own flight.
In 2003, the U2 frontman spent £100 transporting the hat in a taxi, £442 for its own seat in the cockpit of a British Airways flight (a regular seat wasn't safe enough, apparently), another £150 in taxi fares once the hat landed in Modena, and £200 in insurance costs.
No word on whether the hat was offered its own in-flight meal.
Kanye West and his Sistine ceiling
Along with spending up to $35m in property, West reportedly spends $140k a year on flowers for his wife Kim Kardashian, has $500 daily haircuts, and reportedly planted $613k on four gold-plated toilets, and $750k for six beds for the couple's Bel Air mansion.
Following Kardashian's robber at gunpoint last year, West also injected $6m into their private security team, which reportedly now includes round-the-clock "Kim Kardashian lookalikes" to throw off potential kidnappers.
A story in November 2016 also revealed he reportedly spent "all his money" on pricey furniture and a high-priced interior decorator, but then decided he didn't like any of it and subsequently threw it all in storage.
And in a wonderful testament to West's God complex, he commissioned artist Ernie Barnes to paint a replica of the Sistine Chapel ceiling on the ceiling of his New York dining room, one that depicted West as an angel. Cost: $350,000.
T-Pain and his giant chain
Rappers love chains, particularly big-ass chains. So naturally, rapper T-Pain spent over $400k on a chain reading "BIG ASS CHAIN".
"This weighs seven and a half pounds," he told MTV. "It is a baby, actually. That's exactly how much my baby weighed - seven and a half pounds, 197 carats. Believe that. It's goin' down. I get to the end. I get so far in. That's what it is."
Lady Gaga and her ghostbusters
The kooky pop star reportedly complained about being stalked by a ghost named Ryan in 2010, claiming the spectre followed her around the world while on her Monster Ball Tour.
So, faster than you can say Ghostbusters, Gaga reportedly planted $47k on an electro-magnetic field meter to detect ghostly spirits.
She also reportedly spent money on a team of paranormal experts to investigate every concert venue she performs in and hotel in which she stays.
"She's a very spiritual person and in tune with the spiritual world but this is a step too far, even for her," reported the Daily Star.

Kim Basinger and her entire town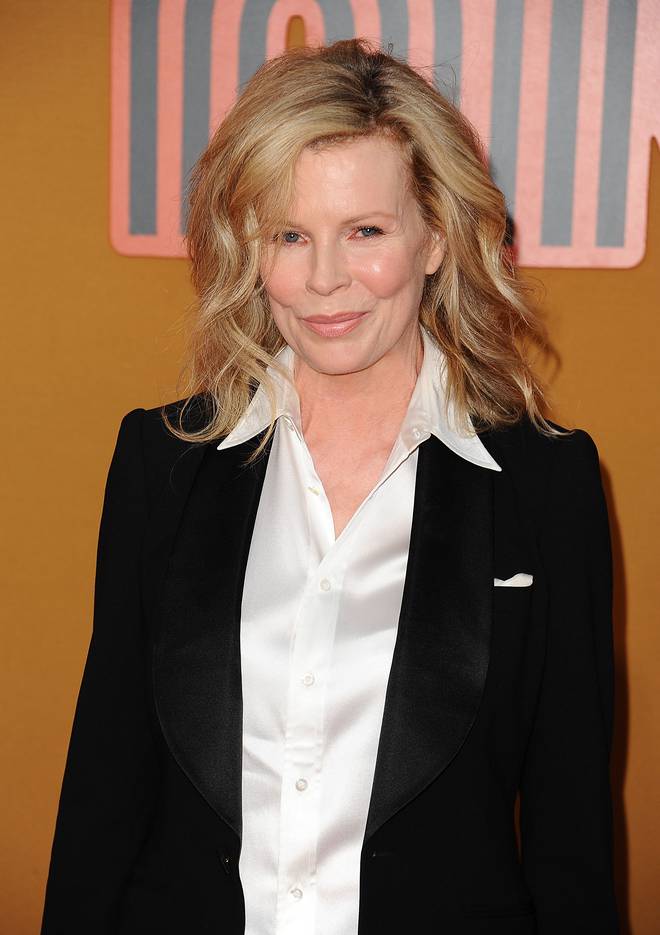 Some celebs buy golden toilets, others pricey art. Then there are people like Kim Basinger, who decide to purchase entire towns.
1989 saw the star spend $20m buying the privately-owned town of Braselton, Georgia, home to 500 residents. While she envisioned turning the town into a tourist destination with its own film production studio, Basinger's own professional woes forced her to sell up.
When Basinger was successfully sued for $8m after backing out of the surreal thriller Boxing Helena in 1993, she was forced to declare bankruptcy, and reportedly sold her ownership of Braselton at a significant loss.
She later claimed that the purchasing of the town caused an enormous family rift, only underlining the mess of it all.
Mariah Carey and her...entire life
Mariah's grand spending sprees were reportedly so excessive that even multi-billionaire James Packer suggested she rein it in.
It was reported in 2016 that the couple split due to Carey's maddening spending habits, which included $100k monthly bills for exotic flowers, $45k on spa treatments for her dogs (along with first class flights for them), a luxury yacht that costs her $340k per week to maintain, and her own personal lighting team who accompany her 24/7.
"Overheard lighting is abusive," she once remarked.