Chat show host Jeremy Kyle has started dating his children's former nanny after splitting up with his wife, according to Daily Mail.
The 51-year-old rose to fame after publicly grilling Brits on ITV's The Jeremy Kyle Show which sees him discuss people's relationship dilemmas.
He often has to deal with people involved in divorces or cheating scandals and gives them advice in front of a live audience.
And it has now been revealed that he is in a relationship with Vicky Burton, 35, who used to be a nanny for his three children, according to the Sunday Mirror.
The pair have been dating each other for the past two months after Miss Burton spent years working for Kyle and his ex-wife Carla Germaine.
A friend told Emma Pryer and Janine Yaqoob at the paper: "It's early days but he's happy.
"The relationship is just starting out so who knows what the future will hold?"
Kyle, who has been hosting the show for 13 seasons - consisting of 2,670 episodes - since 2005, announced that he and wife were splitting in 2015.
News of their break-up came after Kyle made a frank admission about the couple's sex life during his self-titled show in June 2015, while interrogating a woman about whether she'd cheated on her partner.
The presenter and his wife were married for 13 years but they "grew apart" and it was reported that Carla was caught having an affair with England polo player James Carr, 25.
The friend added that Miss Burton is 'loved by all the family' and that is "no animosity" after Kyle informed his ex-wife about his new girlfriend.
They said: "He's been single for a long time and deserves a bit of happiness."
Miss Burton - who stopped being their nanny nine months ago - was photographed with Kyle, his ex-wife and two of their children on a family holiday in Barbados in 2013.
Kyle, who has been married twice, was diagnosed with testicular cancer in 2012 and publicly spoke about his troubles with gambling.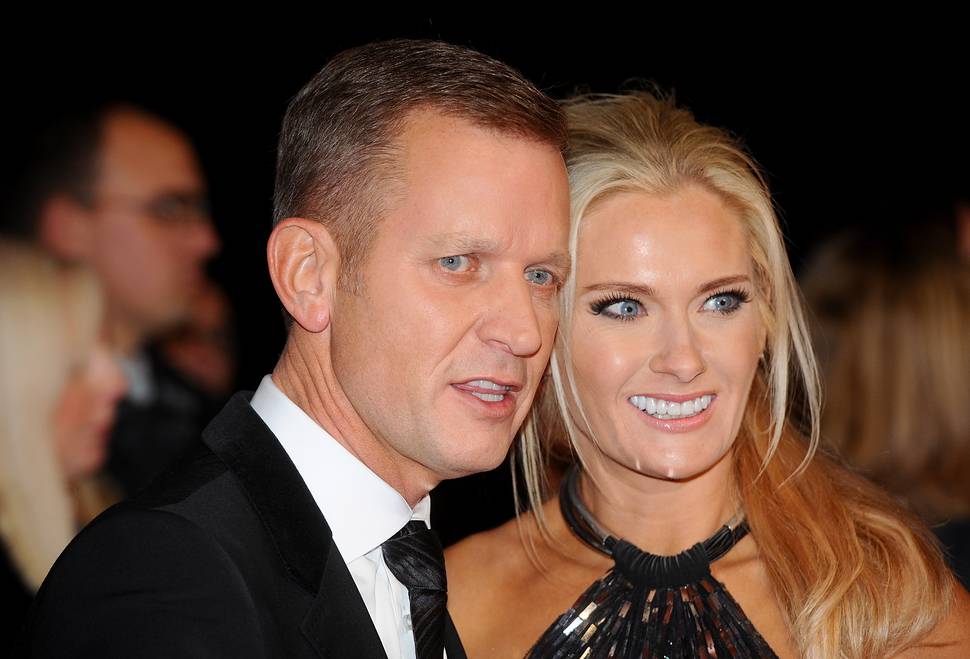 He has four children - a 26-year-old daughter from a previous marriage and three with Carla - Alice, 12, Ava, 11 and seven-year-old Henry.
His first marriage to Kirsty Rowley ended in 1990 after a year together and the pair have a daughter called Harriet.
MailOnline has contacted Kyle's agent for comment.