Cate Blanchett has described Donald Trump's presidency as "ridiculous" and "absurd" in a lively interview promoting her debut Broadway play The Present.
The Academy Award winner appeared on The Tonight Show Starring Jimmy Fallon to express her strong views on the new US President.
In the popular Emotional Interview segment when guests are required to alter their demeanour and conversation to the theme that comes up, the Blue Jasmine star regularly referred to President Trump.
When 'Bad Advice' came up as a topic, Blanchett suggested to Fallon that he could give all his money to Trump.
"How many times has he been bankrupt," she asked, before saying it would be better to burn your money than giving it to the Republican.
Blanchett continued her attack on Trump, who was inaugurated as the 45th US President last week, in the next prompt 'Uses Too Many Metaphors'.
"It's great to be doing something about midlife crises because it's absurd and ridiculous," she said.
"I mean, almost as absurd and ridiculous as a man who has filed for corporate bankruptcy four times, who's running the largest economy in the world."
Blanchett, who recently sold her Sydney waterside mansion for almost $20 million, has enjoyed significant success with The Present, which grossed $1.3 million last week.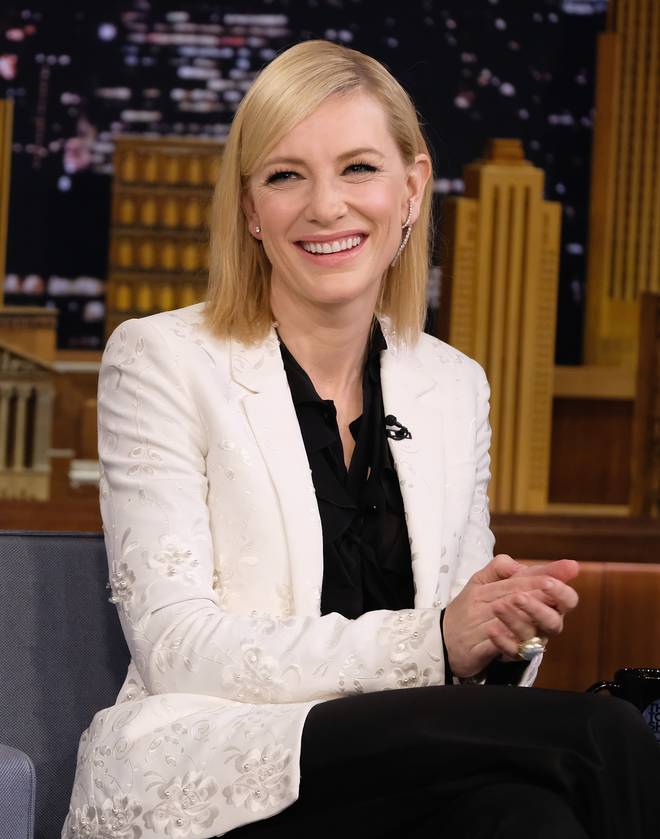 It is a new adaptation of a little known Anton Chekhov play.
Blanchett's comments on Trump came as comedian Chelsea Handler attacked the President and First Lady Melania Trump.
In an interview with Variety, Handler said she would never interview Mr or Mrs Trump on her Netflix show Chelsea.
Handler said she wasn't interested in interviewing Mrs Trump because "she can barely speak English".
"I don't respect either of those people."
The comments come despite the fact Mrs Trump can speak five languages: English, French, Italian, German and Slovenian.