Their characters Simon and Tara dated on beloved TV series The Inbetweeners.
However it seems that Joe Thomas and Hannah Tointon have taken their relationship to the next level in real life too, after it was reported they were engaged on Sunday according to Daily Mail.
According to online source UniLad, the actor, 33, recently got down on one knee and presented his 29-year-old girlfriend with a ring, after seven years together.
MailOnline has contacted representatives of Joe and Hannah for comment.
Their love no doubt blossomed after their characters embarked on romance on the show - with the sister of Kara Tointon playing unlucky-in-love Simon's crazy girlfriend Tara.
Having more luck with their love off-screen however, it was confirmed that the duo had moved in together in the City back in 2012.
Talking at the Evening Standard British Film Awards shortly after their move, Fresh Meat star Joe did admit that their first home together was a little rough around the edges.
'We live in an old-fashioned 1960s building in the Barbican and it is like stepping into a time warp,' he said.
'We have no dishwasher and no hot water. The washing-up consumes so much of our spare time that Hannah has suggested we eat off paper plates.'
Before he added playfully: 'But I have drawn the line at living in a permanent children's party.
'I quite like the romance of having to boil the kettle every time we have to wash up or have a bath, but Hannah doesn't. Our list of house needs is long!'
Despite the hiccups with their home, the Essex born actor admitted to Cosmopolitan that he is a romantic at heart, and is always looking out to 'protect' his stunning partner.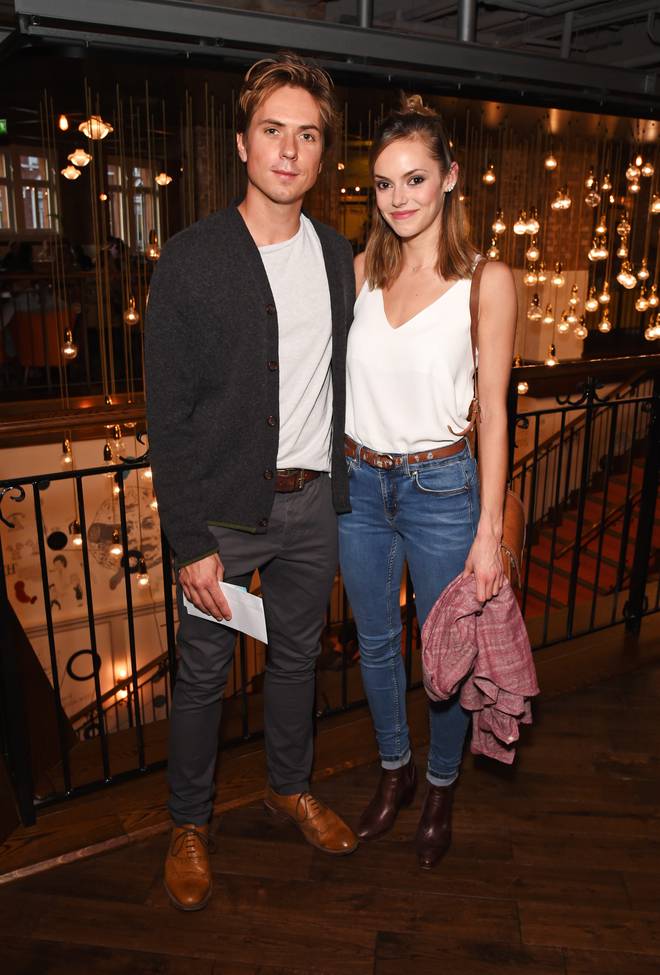 He confessed to the magazine: 'I always try to impress my girlfriend Hannah by any means I can and I'm very protective about her. I've tended to have some serious, long-time monogamous relationships.'
He continued: 'I'm such a romantic. I'd only ever have sex with one girlfriend at a time ... I've never had cojones to be a player, and I don't know any men who do.
While the hugely popular series The Inbetweeners wrapped in 2010, Joe went on to star in the two movie spin-offs that followed, without Hannah by his side.
Upon its release in 2011, The Inbetweeners Movie overtook Bridget Jones: The Edge of Reason as the record holder for the most successful opening weekend ever achieved by a comedy film in the UK.

The Inbetweeners 2 then bagged an overall profit of £33.3 million in 2014, making it the highest grossing British or Irish film that year.