When your teenaged son is being bullied at school and your teenaged daughter is starting to have sex, there are certain ways you'd be expected to handle it.
None of which would include telling your son to "pull down the bully's pants and point at his tiny penis", or trying to seduce your daughter's boyfriend in an effort to split them up.
But that's exactly what MacKenzie "Mickey" Murphy does in new TV series, The Mick.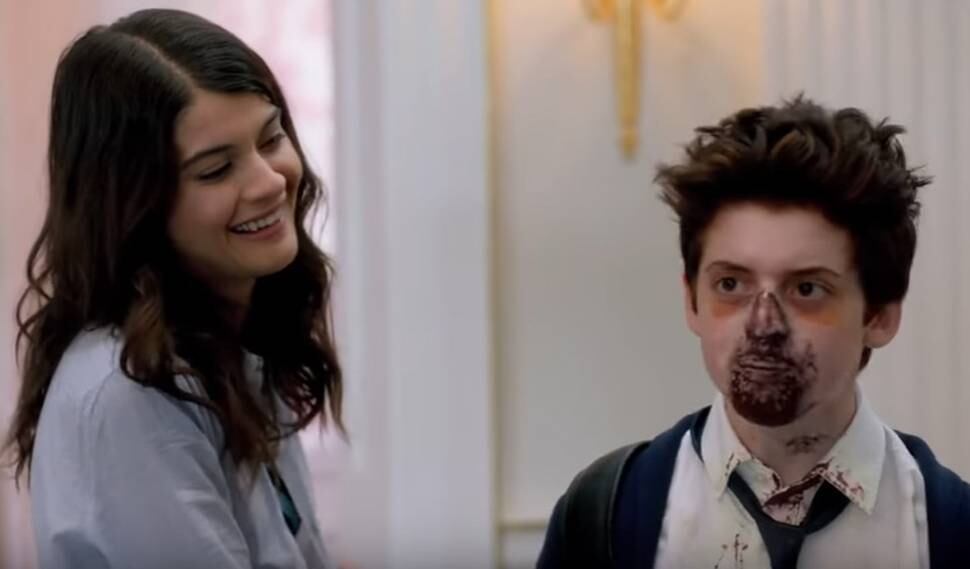 Kaitlin Olson plays Mickey, a "hustler and a loner", who gets by however she can and only looks out for number one. But when her sister is arrested and has to flee the country, Mickey gets stuck looking after her three kids: Ben, Chip and Sabrina.
"The kids are awful, she's awful, but they just have to figure it out," Olson says.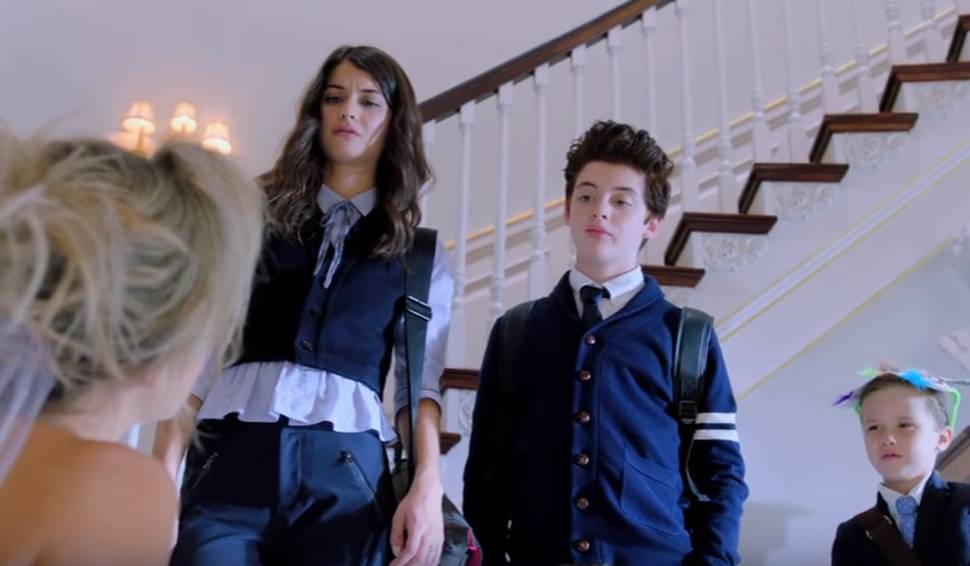 It's a character not at all dissimilar to Olson's best-known character Deandra "Sweet Dee" Reynolds from It's Always Sunny in Philadelphia.
"There are some similarities, in that she isn't the best person and makes horrible decisions," Olson laughs. "But the main distinction is that Sweet Dee is just cripplingly insecure. Every action is just motivated by trying to prove something to her gang.
"But Mickey honestly just doesn't care about what anyone thinks. She's not motivated to go and make anything more of herself. She just gets by from cheating and stealing and she's extremely confident; she's got every situation under control or she will figure out a way to take control."
Put her in a situation with three rich, sheltered kids and the hilarity ensues.
Olson describes the show as having "very inappropriate, very subversive and, hopefully, unexpected humour".
"[Mickey's] kind of an awful person, but the truth is ... she's been through a lot, she doesn't trust anyone. But slowly throughout the series you realise, it's very subtle, but you realise she loves these kids. She's fiercely protective of them and has a very strong desire to keep them safe and do the right thing.
"Her ways of going about that, however, are ridiculous and probably not things you should be doing with children, but she has the best intentions."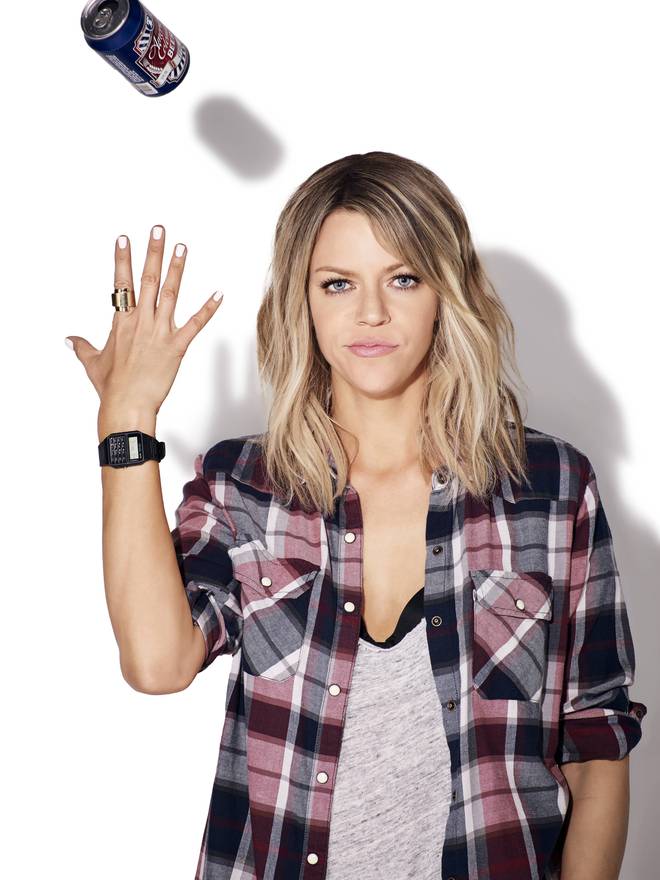 Olson was approached for the part by Always Sunny in Philadelphia writers Dave and John Chernin and at first, she was hesitant to move to network television and away from the freedom cable television had given her.
"The show I've been on for 12 years now, is a cable show and we can do things on cable that you can't do on networks", she says, referring to the inappropriate and cutting-edge nature of Always Sunny.
*Warning: This clip contains explicit language and offensive content

But she was pulled in by the quality of the show and as an executive producer, is heavily involved in the making of it, including choosing her cast-mates. The idea was to be able to keep the humour and edge of Always Sunny, but transfer it to a family show.
"I remember being a kid and on Thursday nights you would sit around the TV and watch the Cosby Show and Family Ties, and on Saturday nights we'd watch Golden Girls," she says.
"There were certain shows that my whole family liked. My parents liked it for different reasons than my brother and I did, but we were all enjoying the same show. That's the kind of show I wanted to make."
The Mick premieres on TVNZ 2 tonight at 8.30pm, and will be available on TVNZ On Demand from 9pm.