Nicole Kidman's surprise performance on stage as her husband Keith Urban belted out tribute pieces at a New Year's Eve gig has divided social media opinion.
Fans labelled her dancing in Nashville as "the cutest thing ever" while others said she looked "awkward" and questioned whether she'd had too much to drink, Daily mail reports.
The Australian Hollywood star swayed her hips as her country music husband performed tributes to the music legends who died in 2016, with renditions of hits by David Bowie, Prince and Leonard Cohen.
Twitter lit up, with some praising Kidman's dance moves.
"Nicole Kidman dancing on stage was pretty cute too," one woman wrote.
Bryan Scott Dugan was also impressed.
"Nicole Kidman dancing behind Keith is the sweetest," he wrote.
Another man also gushed with praise. :Keith Urban singing tribute songs and Nicole Kidman dancing is gold," he said.
But several tweeters accused Kidman of making the impromptu appearance on stage because she had drunk too much.
One man from Nashville clearly wasn't impressed.
"Wasn't expecting to see a wasted Nicole Kidman dancing on stage at the NYE concert," he said.
Brian Allie was even more scathing.
"Pop country isn't my genre but he also did Bowie and both awful. Added was a drunk Nicole Kidman dancing," he said.
Christine Nunez tweeted: "Nicole Kidman was very drunk and happy dancing on stage while Keith Urban performed."
Another critic had a go at Kidman's 49-year-old vintage.
"Nicole Kidman is straight drunk cougar dancing on CNN," he wrote.
Urban was headlining the Nashville leg of CNN's multi timezone celebration, as they closed the year in cities across the US.
The 49-year-old Australian singer tugged heartstrings as he performed a medley reminding his audience of the stars who died last year.
He kicked off with a heartfelt verse of Leonard Cohen's Hallelujah, before heading straight into The Eagle's Take It Easy, paying tribute to guitarist Glenn Frey who died right at the start of the year.
After that he slowed into David Bowie's Heroes.
Kidman, who emphatically danced beside him, joined in.
She knew the lyrics inside-out, having sung it herself along with Ewan McGregor in the Elephant Medley in 2001's Moulin Rouge.
He then kicked things up a notch with Merle Haggard Mama Tried.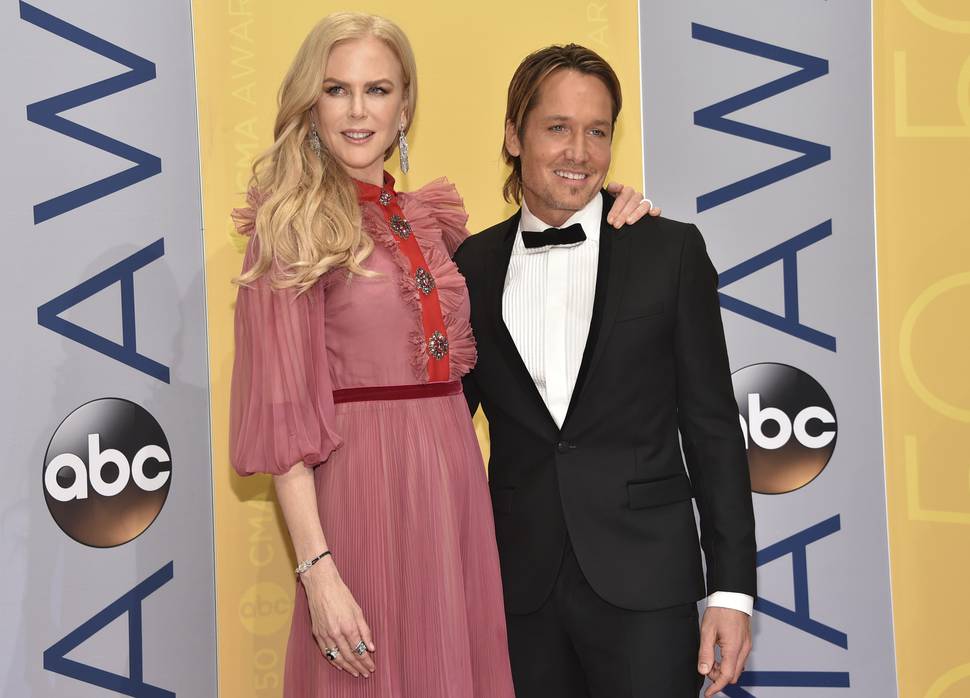 Urban finished his superb tribute with the most apt song of all - Prince's Purple Rain - as the crowd sang along, barely noticing the sheets falling around them.
His wife then ran up and added a Prince tribute of her own by planting a passionate kiss on his lips.