A CITY DREAMING
By Daniel Polansky
(Hodder & Stoughton $38)
While the cover copy for
A City Dreaming
promises a magical showdown with apocalyptic stakes, it is actually a much more whimsical, episodic book; each chapter an interlude in the life of M, one of the semi-immortal magic users of a New York City that is much broader and stranger than the one we see.
M is not interested in being a hero or leader or mentor.
His powers mean money and a party life come easily; in return he occasionally needs to step up to keep things in balance.
Much of the book's drama comes from other magic users who aren't as sanguine - like his feral friend Boy - and from the strangeness that is the city itself, currently balanced between the earth witch who rules Brooklyn and a high society sorceress who controls Manhattan.
While the narrating voice is slightly noir, and Polansky is not afraid to dip into the horror that underlies fantastic powers, the book never falls into grim dark; instead that final showdown will leave you grinning.
ON THE EDGE OF GONE
By Corinne Duyvis
(Abrams $30)
Duyvis' very Dutch approach to surviving disaster is a welcome change from the average "every survivor for themselves"mode of post-apocalyptic fiction.
As a comet is about to hit Earth, the lucky few escape on generation starships or hide away in long term bunkers, but for most of the population of Amsterdam all they can do is take temporary shelter and hope the world will be survivable afterwards.
Denise is among them; when the slim possibility of a place in a spaceship appears she will do almost anything to earn it.
However she is autistic, her mother has drug problems and her sister is trans, does she really dare believe the ship will take them? Denise navigates a drowned city and the politics of a communal spaceship as she tries to make a future not only for herself but for everyone.

RUNEMARKS
By Joanne M. Harris
Orion $60
Runemarks is a classic farmboy quest, where the 'farmboy' is 14-year-old Maddie Smith and her world is ruled by the Norse gods - or was until they all disappeared in the Tribulations 500 years ago.
Maddie's witch powers seem only good for clearing goblin infestations from cellars until a strange old man asks her to enter a Hollow Hill to retrieve a treasure. Suddenly Maddie is matching wits with fallen gods to prevent her world falling into Chaos. Or Order.
Harris' loosely sketched Norse fantasy land is a little generic but it's nice to read a book about a young woman coming into her powers that doesn't bother with romance. Runemarks was originally published in 2007 and this newly edited edition follows the success of 2014's The Gospel of Loki, so there's a sequel and prequel already available.

EVERY HEART A DOORWAY
Seanan McGuire
Alliance Distribution $33
What does happen to those kids who go through portals into magical lands and then find themselves unceremoniously dumped back into the real world when the adventure is over?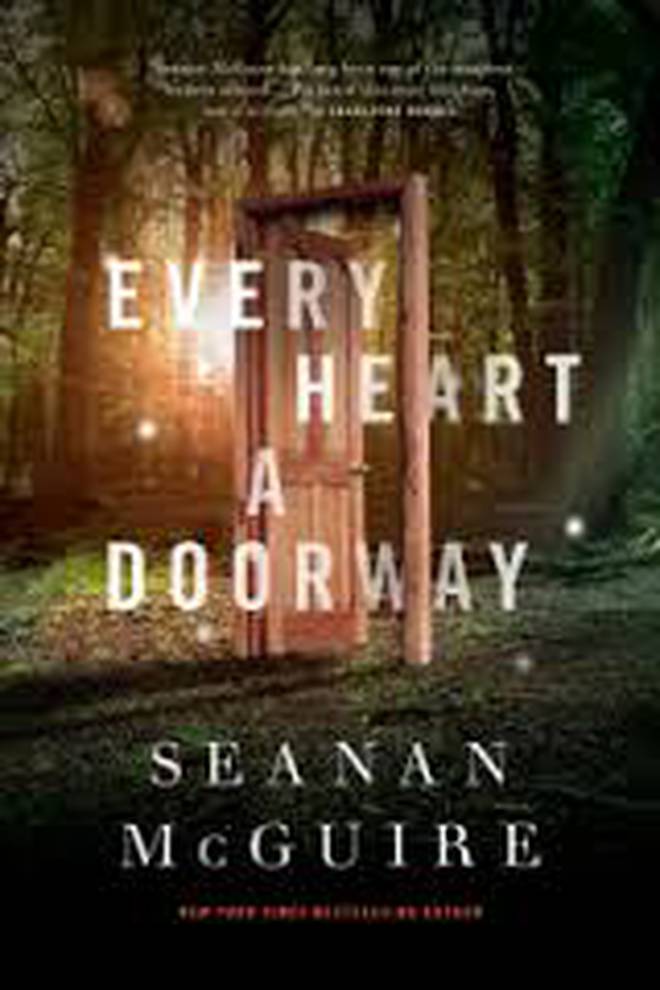 Nancy finds out when her parents enrol her in a boarding school for children with "psychological problems". The headmistress once came back through a fairy door and she runs a most unorthodox institution to try and help shell-shocked and confused returnees.
Nancy is certain no one came from a world quite like hers but the school starts to seem like a safe place for her to await a chance to return to the Halls of the Dead - until students start dying. The short length makes it a little difficult to get attached to the characters but it's a fun story.

THE FOUND AND THE LOST
Ursula K. Le Guin
(Saga Press $64)
The Found and the Lost is a complete collection of Ursula Le Guin's novellas, available alone or in a box set with the single volume edition of her short story collection The Unreal and the Real from 2012.
It contains some of Le Guin's most compassionate and thoughtful work, starting with the 1971 story Vaster Than Empires and More Slow.
Most of the stories take place on the ground: in the wild with Coyote's people, among the farm-holds of O, on the ex-slave plantations of Werel and in the Patterner's grove on Roke - people building lives and relationships, surviving mistreatment and slavery, finding out who they are and where they can belong.
It's impossible to praise Le Guin's writing too much; this is a collection that both long time readers and new voyagers can treasure.