Fawlty Towers
star Andrew Sachs has died at the age of 86 after a secret four-year battle with dementia that left him wheelchair-bound and unable to speak.
The much-loved actor, best known for his portrayal of put-upon Spanish waiter Manuel in the classic 1970s sitcom, died in a care home last week and was buried on Thursday, the Daily Mail reports.
His wife Melody, who cared for him tirelessly, said: "My heart has been broken every day for a long time."
She also revealed that she collapsed while caring for him. After developing acute stress, she was taken into intensive care but "got over it real quick" and bounced back so she could carry on looking after him.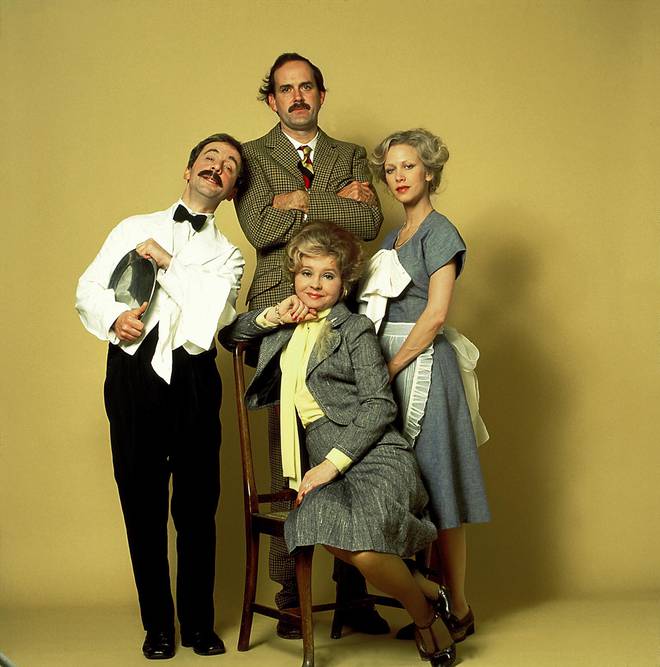 She said the couple were happy until the end, adding: "I never once heard him grumble."
Mrs Sachs told how her husband had been diagnosed with vascular dementia in 2012. It is the second most common form of the disease after Alzheimer's.
Mrs Sachs, 85, said: "It wasn"t all doom and gloom, he still worked for two years.
"We were happy, we were always laughing, we never had a dull moment. He had dementia for four years and we didn"t really notice it at first until the memory started going.
"It didn"t get really bad until quite near the end. I nursed Andrew, I was there for every moment of it." The actor died on November 23 and yesterday family and close friends gathered for his funeral and burial in North London.
Mrs Sachs said: "Dementia is the most awful illness. It sneaks in in the night, when you least expect it. It took a long time for Andy"s brain to go.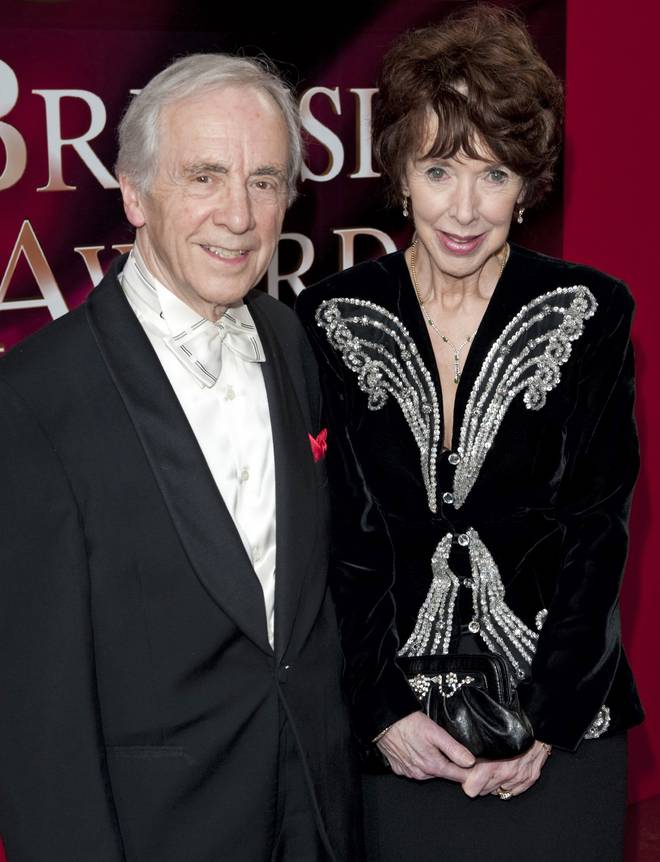 "Even about a month before he died he was sitting in the garden and chatting away."
After a bout of pneumonia that nearly killed him, doctors said he would need to go into a home. He moved this year into Denville Hall, a private care home in Northwood, West London, for retired actors.
Mrs Sachs, who is mother of Sachs' 54-year-old daughter Kate, said: "I couldn"t think of anywhere nicer than Denville Hall. The staff are wonderful.
"We sat in the garden together. It was wonderful. I used to read to him, tell him stories. We had a happy time."
Speaking from the couple"s five-bedroom home in Northwest London the night before her husband"s burial, Mrs Sachs said she still felt his presence.
"Don't feel sorry for me because I had the best life with him," she said. "I had the best husband and we really loved each other.
"One thing about Andrew is that I never once heard him grumble, I never found him once without a smile on his face. We laughed because we"re both silly.
"We"re both as daft as brushes, we were married for 57 years, we loved each other very deeply and it was a pleasure looking after him. I miss him terribly."
Mrs Sachs said the couple spent an almost idyllic summer at Denville Hall surrounded by the other patients and staff.
"At least four times a day I went up there, and my daughter went up there on Sunday. He was never without a visitor."
Mrs Sachs had planned a special Christmas at Denville Hall, buying presents for the staff and patients and throwing a Christmas movie marathon in the home's cinema.
Sachs, who was born in Berlin in 1930 to a Roman Catholic mother and a Jewish father and came to Britain when the family fled the Nazis in 1938, died after rapidly deteriorating over 10 days.
Mrs Sachs said: "It wasn"t until the very end that it got very bad. He had the best doctor you could ever have, who helped me a lot.
"Even at the end, he showed me how he was going to die. He wasn't eating and he died after three days. He had the best life, and the best death you could ever have."
Vascular dementia, also known as vascular cognitive impairment, affects around 150,000 people in the UK.
It is caused by a reduced blood supply to the brain and symptoms can include memory loss, speech difficulties, depression and walking problems.
During the past few weeks, as Sachs lost his ability to talk and write, his wife would read him stories as the pair sat in the landscaped grounds of his care home. She said her husband had suffered pneumonia three times during the course of his illness.
She added: "I was so ill [caring for him] I was in intensive care. I got over it real quick. I got over it because I'm a very strong person and I learned to cope with it."
Eight years ago, Sachs was inadvertently thrust into the headlines when he fell victim to a cruel prank by media personalities Russell Brand and Jonathan Ross. The affair became known as Sachsgate.
Speaking about the prank this week, Mrs Sachs said: "It was horrific. My one sadness is that I never got to hit Jonathan Ross. I have had the most pathetic letters from Russell Brand. One day I"ll get my chance and I"ll be able to hit Jonathan Ross. I just missed it one night. Russell Brand and Jonathan Ross, are absolutely awful."
Mrs Sachs, who has just secured her first publishing deal, told how sad she was that her husband would not see her debut novel The Girl from the Tyne, when it is published in April.
She said: "I wrote it while he was ill. I wrote the book so I wasn't wasting my time, just sitting and staring at him. He was so proud of me when I finished my book."
Mrs Sachs, her eyes lighting up as she paid tribute to her husband, said: "He always looked gorgeous. He was a very handsome guy actually. Everybody says it, but it's true, he's one of the nicest people I've met in my entire life. He's loved and respected and the public adore him."
She added: "I was so ill [caring for him] I was in intensive care. I got over it real quick. I got over it because I"m a very strong person and I learned to cope with it."
Her husband enjoyed a prolific TV, radio and stage career, with parts in the Saint, Doctor Who, Casualty, The History of Mr Polly and Radio 4's adaptation of Jeeves and Wooster.