An American TV show has opened itself up to controversy by attempting a haka - complete with fake facial tattoos and cardboard costumes.
The latest episode of No Tomorrow, broadcast free-to-air and in prime time on The CW cable network in America, shows characters with hand-drawn moko and other pseudo-Maori designs on their faces.
Their bizarre costumes are made out of cardboard boxes with native patterns drawn over their chests.
Near the end of the episode, striking warehouse employees led by main character Xavier (Joshua Sasse) perform a haka as a way of intimidating their boss.
"What the feck?" comments one onlooker.
The episode calls them out for cultural appropriation, but not until after they have finished their haka, which is performed in support of New Zealand character Oliver, played by Canadian actor Simon Arblaster.
"I insist you stop this blatant display of cultural identity theft at once," says the boss.
"This dance, it's called a haka," replies a character. "It's a celebration of life over death," says another.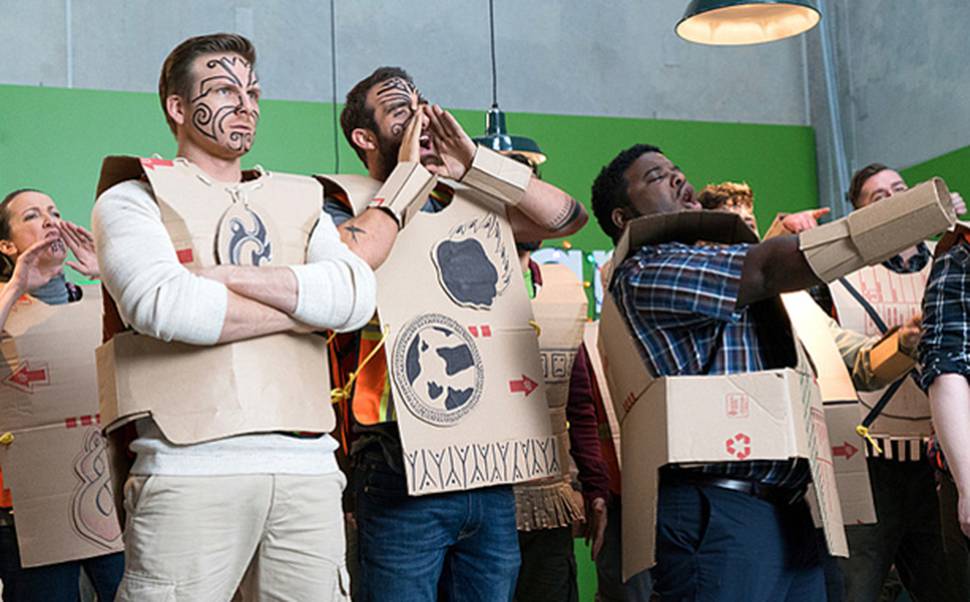 In a statement, a Human Rights Commission spokesperson said: "Maori New Zealanders' views about the way their culture is depicted matter and it's their voices that need to be heard by those who seek to use aspects of tikanga for TV shows.
"It's ironic that at the same time this show is airing, real haka are being performed in the United States by New Zealanders showing their support for indigenous Americans at the Standing Rock protests in Dakota."
Maori culture has become more prominent in America in recent years, following coverage of Prince William's 2014 trip to New Zealand, the Rugby Sevens games at the 2016 Olympics and the All Black's test matches in Chicago.
Recently, a brawl erupted on the Gold Coast after an Australian man mocked the haka at a schoolies event.
The appropriation comes a week after Moana premiered in America. The movie has caused controversy within the Pacific Island community for portraying Maui as bulky and for releasing a children's costume complete with native tattoos. The costume has since been removed from sale.
No Tomorrow follows a woman who meets a mysterious man, Xavier, that believes the apocalypse is coming and wants to live life to the fullest.
The CW has been asked for comment. The show has not yet been ordered for additional episodes after its original 13.
No Tomorrow airs on Sky TV's streaming service Neon in New Zealand.